Prince Harry was on the receiving end of some extra love Monday evening from one very cute little boy.
While attending the WellChild Awards, 4-year-old Carson Hartley gave Harry not only a high five but also a hug while the prince visited with him and his family.
Hosted by WellChild, a charity dedicated to helping sick children, the annual awards show recognizes the courage of children afflicted with serious illnesses, as well as the doctors, nurses, volunteers and families who tend to them.

Hartley, who battles spina bifida, brittle bones and a heart defect according to WellChild's website, was a nominee at the event, earning him some one-on-one time with Prince Harry during a reception before the ceremony.
In a short video of the event, Hartley is seen talking with the prince, then putting his hand up for a high five. But that was apparently not enough for the litte tyke, who went in for a hug before the two parted ways.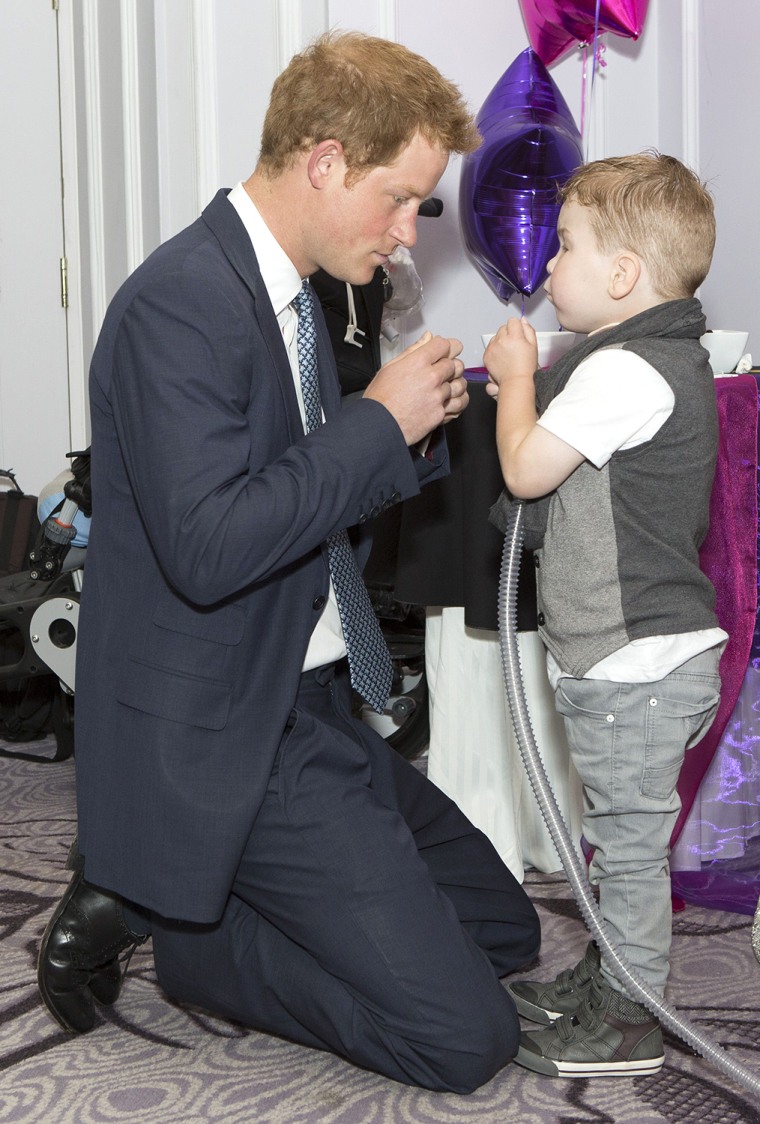 The prince, who is a patron of WellChild, went on to speak to all of the children during the awards presentation, praising their bravery in the face of physical illness.  

"Your stories are moving beyond words and remind us all of just how fantastic you all are," the prince said. "We can learn a great deal from your strength of character, resolve and humor in facing down challenges every day."