Forget "When Harry Met Sally." Now, it's all about when (Prince) Harry met (former President) Barack Obama.
An interview between the two larger-than-life figures, who have previously spent time together at sporting events and during official visits, will be released later this month. On Sunday, Kensington Palace dropped a preview on Twitter ... and gosh darn it, they're just adorable together.
"Do I have to speak faster? Because I'm a slow speaker," Obama asked the prince, setting a playful tone for the interview. "Do I need a British accent?"
Harry gave some sass right back to the former president. "If you start using long pauses between your answers, you're going to get 'the face,'" he warned, pulling a pout that only a prince could get away with.
"Oh, okay, I don't want to see that face," Obama replied.
The full 40-minute interview, which was recorded at the Invictus Games in Toronto last September, will air December 27 on England's BBC Radio 4 Today. No worries if you're not local — you'll be able to stream it all over the world.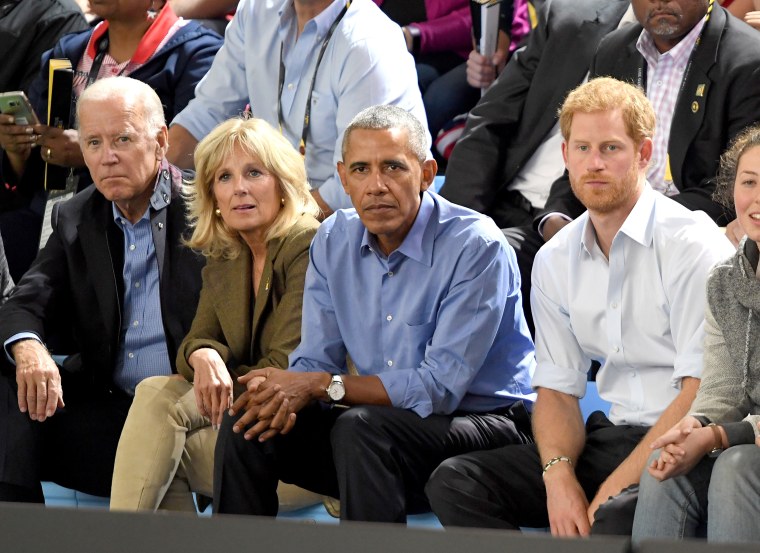 "The interview focuses on their shared interest in building platforms for the next generation of young leaders," the Kensington Palace account revealed via Twitter. "The conversation with @BarackObama includes his memories of the day he left office and his hopes for his post-presidential life, including his plans to focus on cultivating the next generation of leadership through the @ObamaFoundation."
Come for the banter, stay for the vision of these two dynamic leaders? Count us in!