More than just the ultimate shopping trip, setting up a registry is an efficient way to let guests know which items you want to start your life together. A registry also keeps track of who bought what (in case a card goes missing from a gift) and reduces the chance of receiving duplicate presents. Even if you already have all the household items you need, it's still a good idea to register somewhere; guests who would like to buy you a gift often find such guidance helpful.
As part of the TODAY Throws a Martha Stewart Wedding series, Darcy Miller, Editorial Director of "Martha Stewart Weddings" magazine, offers an overview of registry basics to help you get started:
Registry basics:
How do we get started?Some friends and relatives may want to get you a gift as soon as they hear about your engagement, so it's best to register, at least for a few items, early on. If you're having an engagement party or a shower, try to register at least a month beforehand. Don't feel pressured to make all of your choices at once; you can always go back and fill in or edit your list later.
While it's possible these days to set up a registry and pick out items entirely online, you should visit a store at some point to take a look at everything in person. In addition to everyday items — towels, sheets, cookware and the like — consider special pieces.
At how many stores should we register?Stick to two or three stores you love, since managing multiple registries can be tedious when you're planning other wedding details. You'll want to choose a national department store such as Macy's or a chain that has lots of household basics; such stores also let guests access and shop from your registry online.
In addition, many couples decide to register at a specialty store, such as one that sells vintage linens. If a favorite shop of yours doesn't have an existing registry program, see whether you can have something set up for you. Some store owners will work with you on a case-by-case basis. While their registries may not be as comprehensive as a big store's, they will still provide a service to you and your guests.
What if we already have all the housewares we need?
These days, you can register for almost anything you like — sofas, fine wine, electronics, art — since home-improvement centers, sporting-goods stores and other unexpected places have begun to offer such services for engaged couples. While it's still taboo to ask for money directly, financial registries try to make this less awkward; for example, couples can now register for stocks via a Web site such as GiftsofStock.com, or for their honeymoon through a travel agency or an online service such as TheHoneymoon.com.
Saving up for a house?
Some banks have programs that let brides and grooms establish a special account to which guests can give money earmarked for a down payment. And couples who would like to raise cash for their favorite charity may register with the IDo Foundation (which sends guests' contributions to whichever organizations the couple chooses) or directly with the charity.
If you select one of these alternatives, keep in mind that there will be guests who would prefer to purchase more conventional gifts for you. So it's best to set up a registry with at least one traditional store.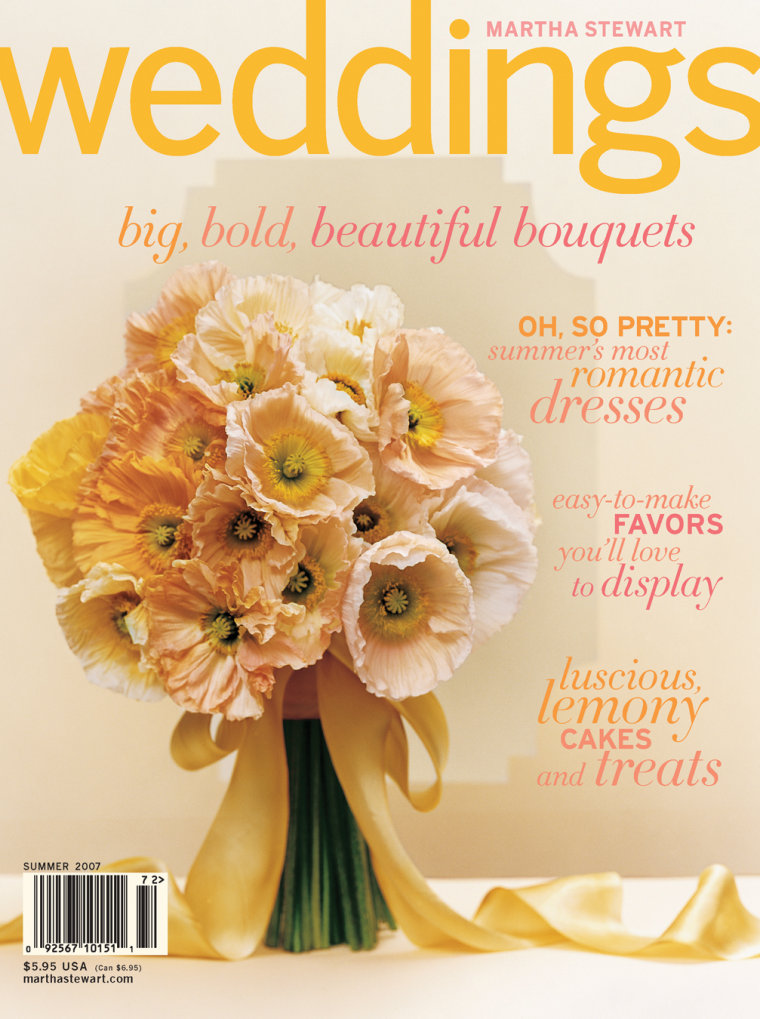 How do we let our guests know where we're registered?Etiquette dictates that registry information should never be included in a wedding invitation, even though some stores provide printed cards for this purpose. Instead, rely on your family members and wedding party to spread the word. That said, it is generally acceptable for the hostess of a shower to include these details on that invitation (indeed, this is where you might put those information cards to use). And if people ask you directly where you're registered, feel free to tell them.
What happens to our registry after the wedding?While policies vary from store to store, many shops will keep your registry active for at least one year after your wedding date. This means you'll still be able to manage and edit your wish list online, and people who want to buy a gift for you after the event (it's acceptable to do so up to one year later) will have access to it as well. In addition, many stores will offer couples a discount of about 10 percent if they want to purchase the remaining items on their registry after the wedding — something you should keep in mind as you try to figure out how to spend any gift cards or cash you receive.
For more helpful wedding tips, visit