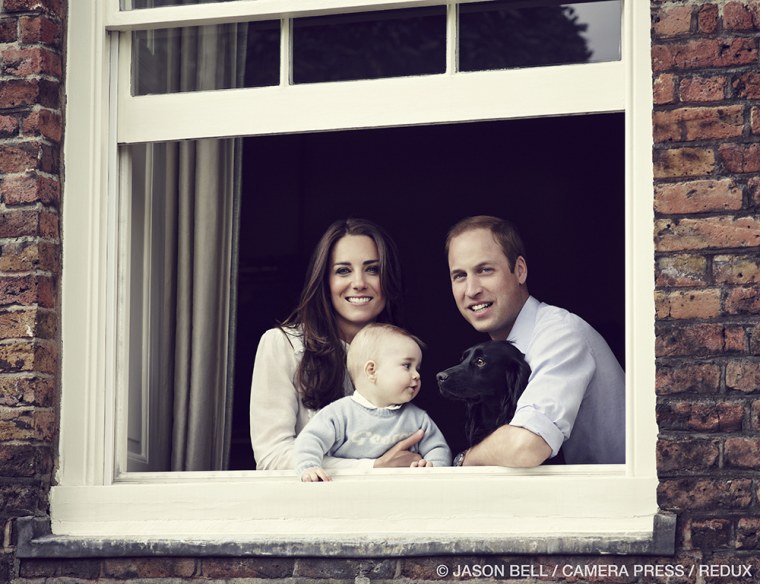 Prince William and Duchess Kate have released a new family photograph that provides another glimpse of their son, Prince George, to the eager public.
The picture released Saturday shows the eight-month old royal baby with his parents in their Kensington Palace apartment. In the photo, Prince George appears to be wearing a sweater with his name on it, while he looks at Lupo, the family's dog.
The photograph was taken earlier this month by Jason Bell, the same celebrity photographer who was hired for Prince George's christening portraits last October. 
The Duke and Duchess of Cambridge wanted to release the picture ahead of their upcoming tour of Australia and New Zealand. The couple plans to take the trip April 7-25 with their newly hired nanny. The visit will mark the George's first public presentation since his christening.

Catherine, Duchess of Cambridge, wears everything from fancy hats to casual tank tops. See how Prince William's wife can easily go from a high society affair to shopping on the streets of London.