Did anyone see that movie "National Treasure"? Well, maybe it should be remade as a documentary on shooting the 2016 White House Christmas card, because the title definitely fits.
As we savor our last days with the current first family, let us count the ways this photo — which was taken at a state dinner in March — inspires simultaneous FOMO and admiration:
RELATED: Michelle Obama on family: Living at White House 'definitely brought us closer'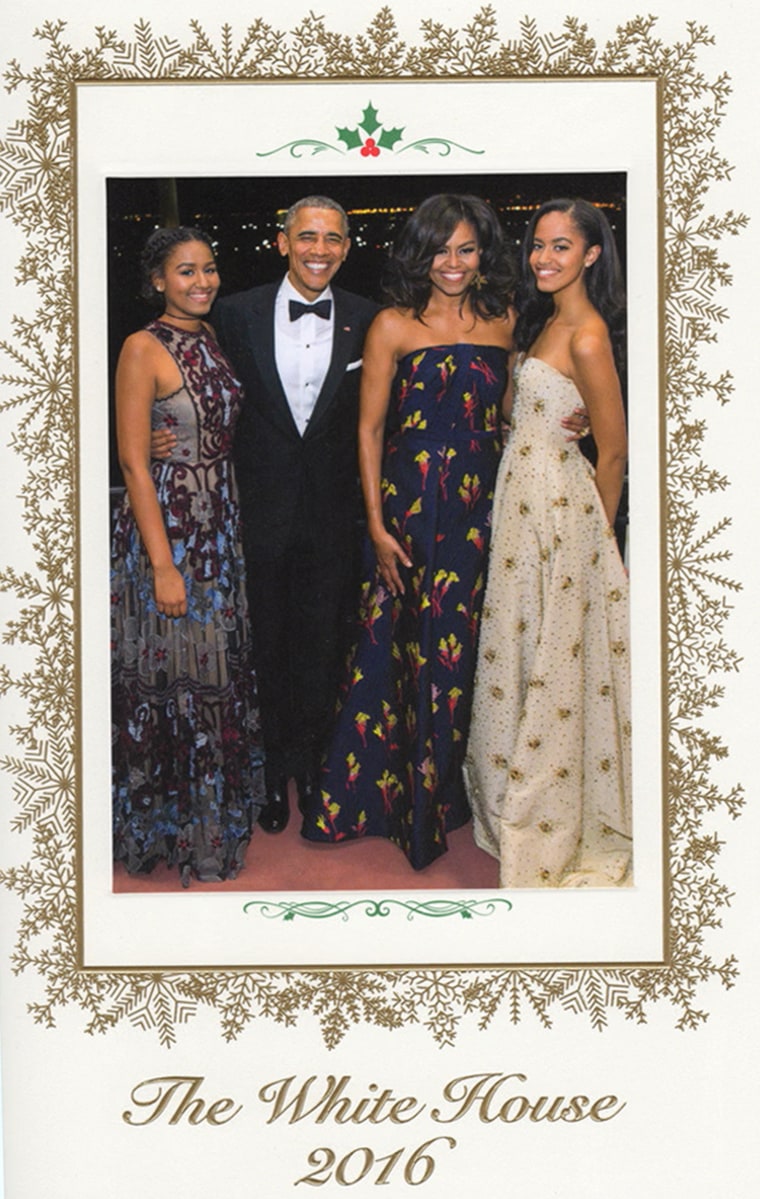 The gowns. Malia and Sasha both wear stunning embroidered gowns by Naeem Khan. Michelle wears a custom floral gown by Jason Wu. As usual, no one really cares who dad is wearing ... but Mr. President, you sure do look sharp.
The smiles! The White House dentist had better be getting a Christmas bonus.
Mom's arms. It's been said a million times, but we'll never get over it. (And since she continues to rock all things sleeveless and strapless, we don't think she wants us to.)
The flawless height formation. Seriously, why are you all so tall and perfect? Is it all those homegrown vegetables? Sasha is the shortest ... but at 15, we bet she can still catch up.
The card, which was sent out last week to friends, supporters, and media, also included the following message:
"As our family reflects on our many happy years spent in the White House, we are grateful for the friends we've made, the joy we've shared, and the gifts of kindness we've received. We wish you and your loved ones a joyous holiday season and a wonderful new year."
RELATED: The next Obama family home: Take a tour of their new Washington DC house
It was signed by the entire family, including pets Sunny and Bo.
National treasure, indeed.