Like most dads, President Barack Obama will be dealing with an overwhelming mix of emotions when his elder daughter Malia graduates high school this June.
But unlike most dads, those emotions will likely cause the commander in chief to punt on a tough decision come graduation day: speaking at the ceremony.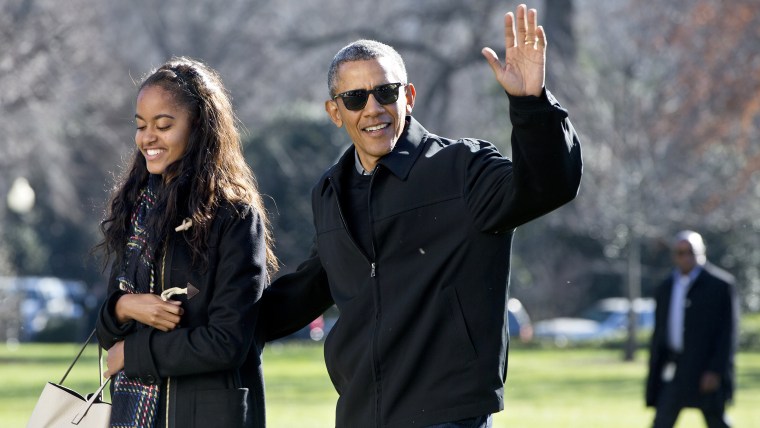 Speaking to a crowd at the Jolly Pumpkin Brewery in Detroit Wednesday, Obama confirmed he'd turned down an invite to serve as commencement speaker at Malia's graduation from Sidwell Friends School in Washington.
RELATED: Can you ace the new SAT? Test yourself with these sample questions
Instead, he's just "just going to cry," Obama said, according to CNN.
"I can't talk about it," he told his lunch guests. "[My daughters are] going to leave their daddy. It's shameful!"
Malia, who reportedly hasn't picked a college yet, is the latest in a long line of presidential sons and daughters to attend Sidwell Friends School.
The list includes Chelsea Clinton, who graduated in 1997 — and whose dad, Bill Clinton, delivered her commencement speech.
"I'm going to be wearing dark glasses," Obama told the crowd.
Good choice, Malia's dad.