Steve Harvey and President Barack Obama decided to surprise folks taking Christmas tours of the White House recently, including a wide-eyed boy who shared something in common with the president.

"You got ears just like me,'' Obama said while shaking the hand of a boy named Jordan. "They give you some special power."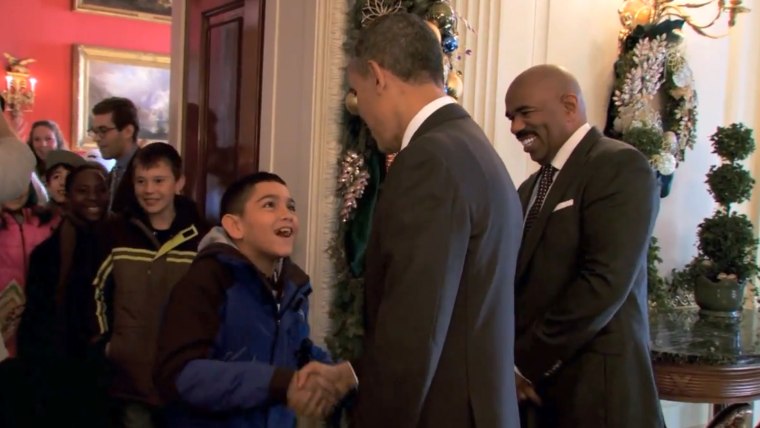 Before Harvey interviewed Obama for a segment on his talk show that will air Friday, the two mingled with surprised tour-goers while Harvey got a taste of what it's like to be the second-most popular person in the room.
"I've never been ignored this many times ever,'' Harvey said as he stood to Obama's right while greeting guests. "This is so cool." 
"They just can't see you behind the decorations,'' Obama said.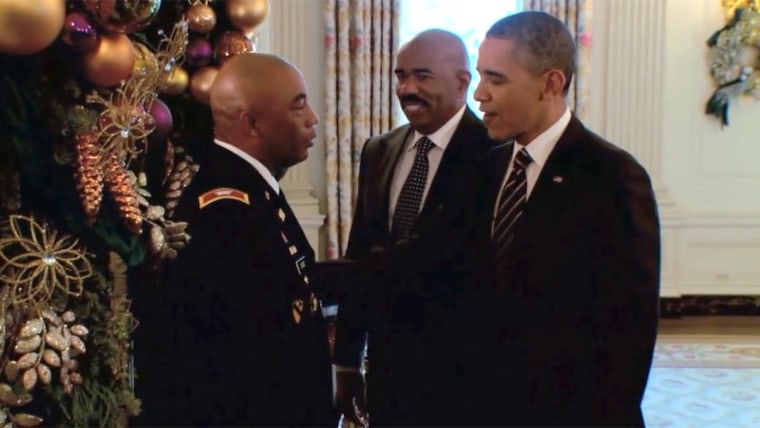 Obama offered a "feliz Navidad" greeting to one woman, gave a handshake to a member of the military, and gave a birthday hug to another. He also was met with a quizzical look when he asked one young girl, "You know Steve Harvey?"
"I'm Cedric the Entertainer,'' Harvey said to another guest. "Thank you for coming."