Allyn Pierce loves his truck so much he has an Instagram account for it, but that didn't stop him from driving it through the raging wildfire — twice — to save the lives of patients in Paradise, California.
Pierce, a registered nurse who manages the ICU at Adventist Health Feather River Hospital, drove through the blaze instead of away from it to evacuate patients from the hospital in the wake of Camp Fire, California's deadliest wildfire on record. He wrote about the harrowing experience in an Instagram post.
Pierce's Tundra, nicknamed Pandra, made it through the flames but looked more like a burned marshmallow after the ordeal.
Jack Nicas, a reporter for The New York Times, posted about Pierce's story on Twitter and called him "the badass nurse who drove his truck through the flames."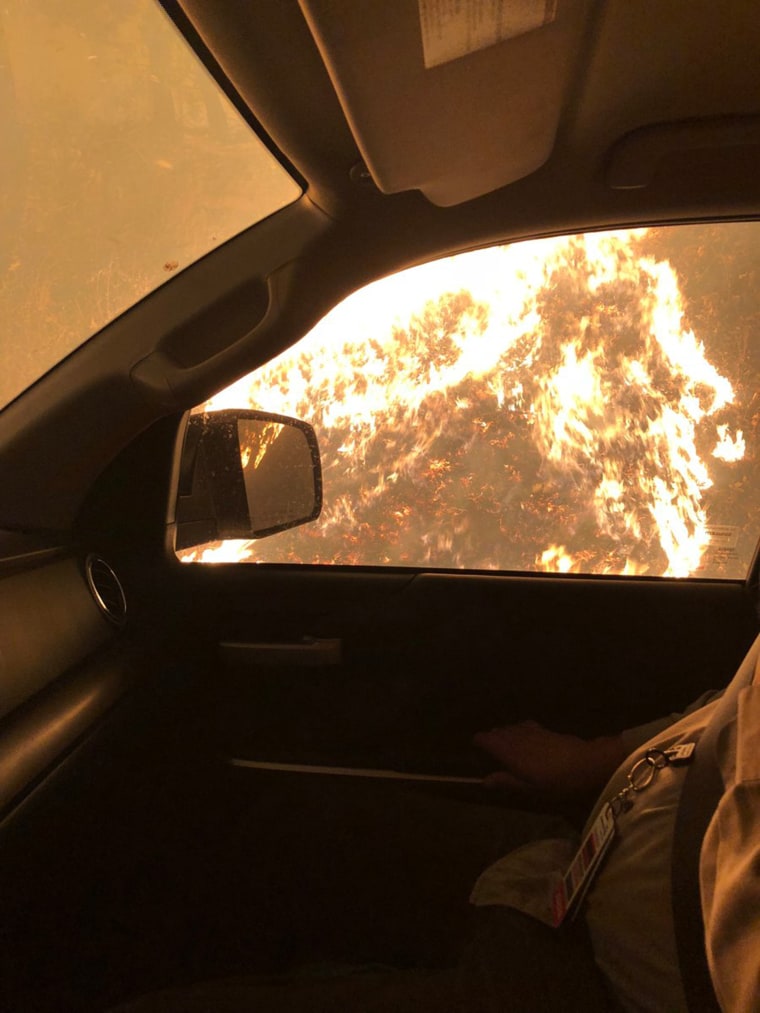 "Like many residents in Paradise, they quickly hit gridlock," Nicas tweeted, describing the incredible feat. "But unfortunately for them, they were stuck in the middle of the fire. Flames licked at the side of his truck, and as Allyn watched other cars catch fire, he thought his was next."
The nurse reportedly tried to put his coat up against the car window to shield himself from the intense heat, and turned on Peter Gabriel's "In Your Eyes" to calm himself down. He even recorded a goodbye message to his family, in case he didn't make it out alive, according to the New York Times reporter.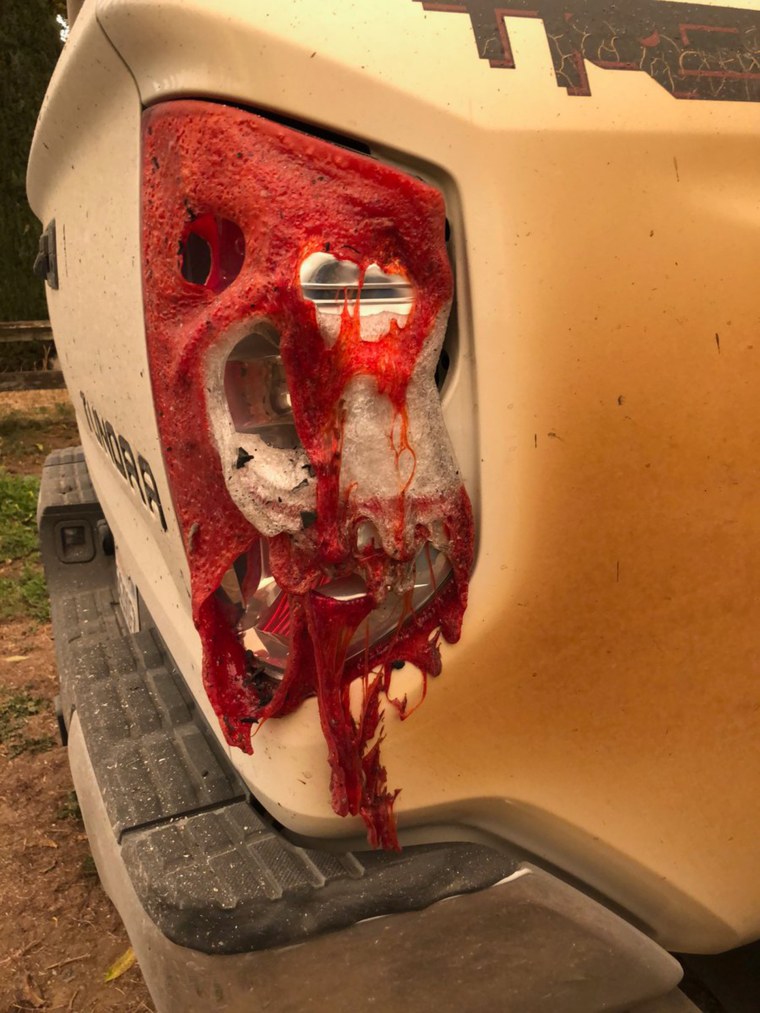 But thankfully, a bulldozer appeared, clearing a path. Instead of driving toward safety, he opted to go back and try to help more people. Back at the hospital in Paradise, he and his colleagues set up a triage for residents.
Toyota responded to Pierce's Instagram post by calling him a hero and offering him a brand new truck.
Toyota responded to Pierce's Instagram post by calling him a hero and offering him a brand new truck: "We are humbled you'd risk your life and Toyota Tundra to drive people to safety. Don't worry about your truck, we're honored to get you a new one!"
Speaking with TODAY, Pierce talked about how he feels.
"Gratitude. Toyota has been so gracious and compassionate in every interaction. We have lost everything and I didn't even know if I was going to be able to afford to keep the Pandra. They stepped in and took that off our list," he wrote in an email to TODAY.
The Camp Fire, named for where it began on Camp Creek Road, has destroyed some 149,000 acres of land and left thousands of residents homeless. As of Sunday morning, the death toll has reached 76, with nearly 1,300 people still listed as missing.
Pierce claims he is not a hero and was just doing his job. In a time of chaos and despair for many, this act of kindness and bravery clearly gives many hope.