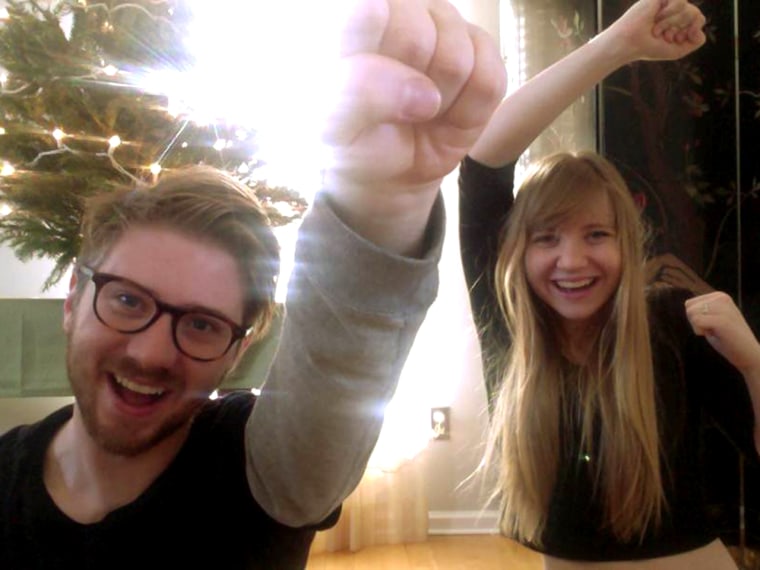 Fifteen years ago, they set the bar for over-the-top excitement while unwrapping Christmas presents. 

The video of siblings Brandon and Rachel Kuzma going bonkers and pumping their fists after receiving a Nintendo 64 console on Christmas in 1998 has been viewed more than 18 million times on YouTube since it was posted in 2006. Brandon was 9 years old and Rachel was 6 when the famous video was filmed by their father on Christmas morning at their childhood home in Emmaus, Pa. It has become a symbol for delirious kids on Christmas who get that special gift they wanted most.  
During TODAY's Take on Thursday, Willie Geist and Natalie Morales wondered what had become of the two children who lost their minds over that Nintendo 64. The siblings saw the segment, reached out to TODAY and provided an update. 

Both now live in New York City, where Brandon, 24, works as a freelance filmmaker, and Rachel, 21, is studying photography at the International Center for Photography as part of a program at Ringling College of Art and Design. While the Nintendo 64 from that memorable Christmas is long gone, they are still avid video game fans.