Nancy Reagan passed away Sunday at the age of 94. The former first lady began her career as an actress, not knowing she would eventually trade in Hollywood for Washington, D.C.
Born Anne Frances Robbins in 1921, Nancy grew up in Maryland before moving to California to become an actress under the stage name Nancy Davis. It was in Hollywood, while signed with a contract with MGM, Reagan starred in 11 feature films — and met her future husband, and future president, Ronald Reagan.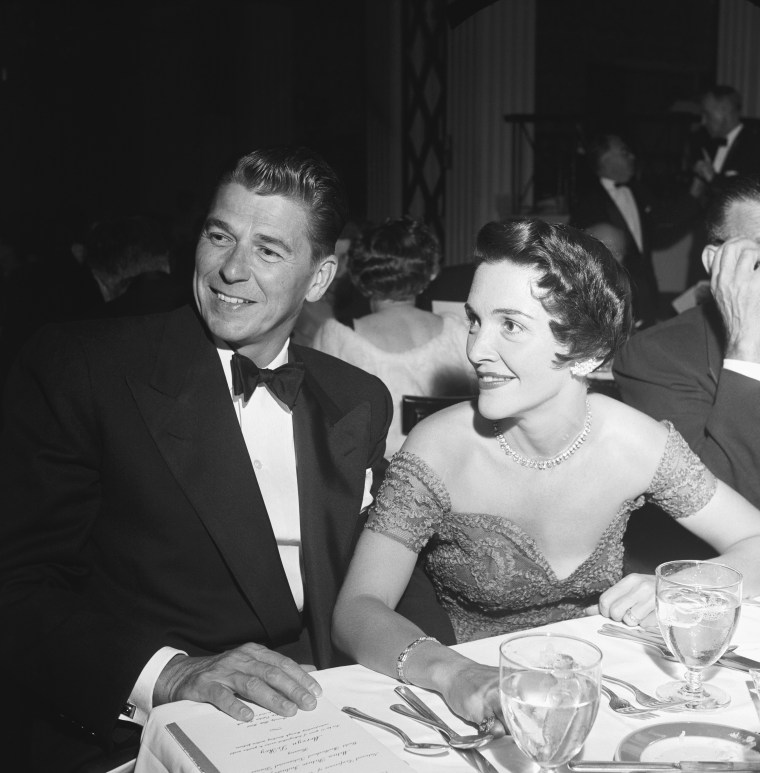 RELATED: The 'just say no' first lady, Nancy Reagan, sits down with Katie Couric
The two married in a simple ceremony on March 4, 1952 with only two people in attendance — the best man, William Holden, and the matron of honor, Brenda Marshall. It was her first marriage and his second.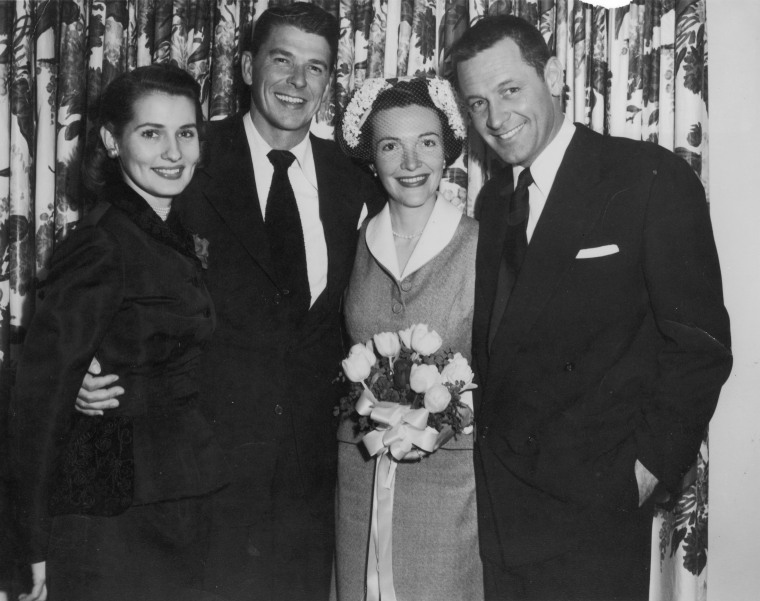 "Our relationship is very special," she told Vanity Fair in 1998. "We were very much in love and still are. Thank God we found each other. When I say my life began with Ronnie, well, it's true. It did."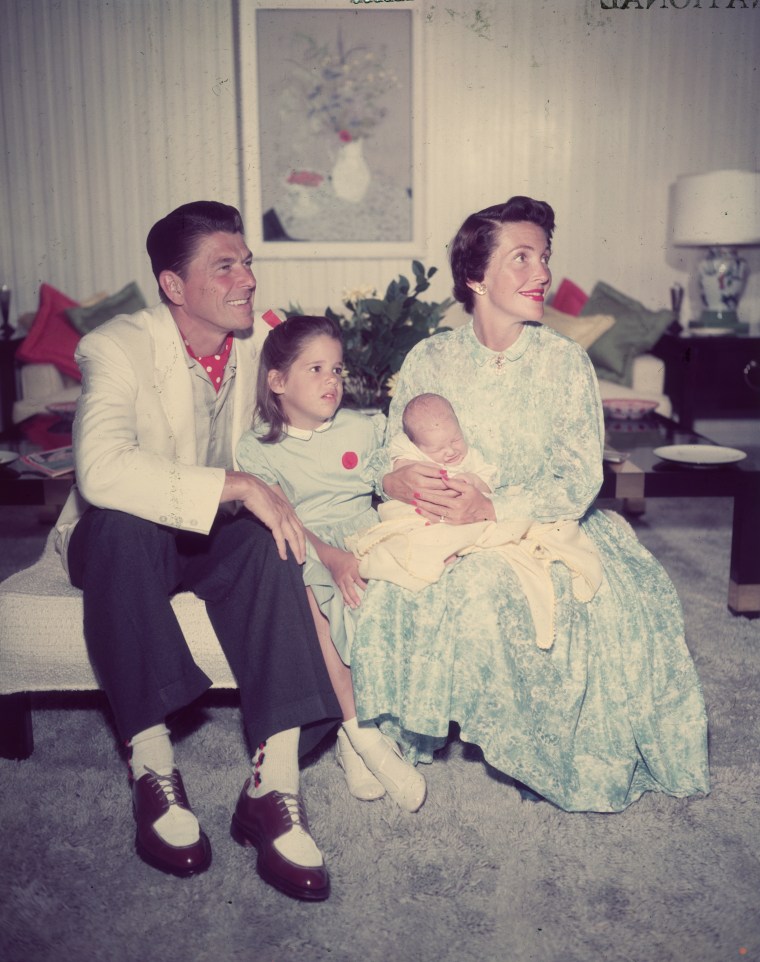 Nancy gave birth to the couple's first child, Patricia Ann Reagan, on Oct. 21, 1952, and welcomed their second, Ronald Prescott Reagan, on May 20, 1958.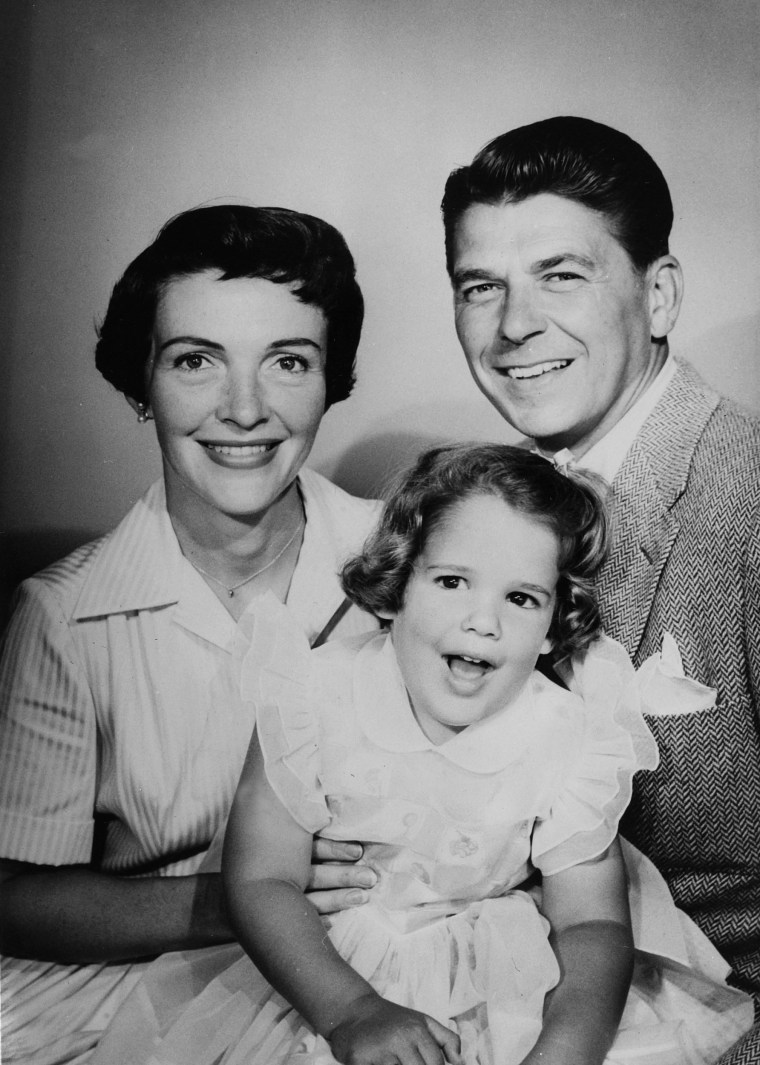 As Ronald was elected Governor of California from 1967-1975, Nancy grew into political responsibilities, visiting veterans, the elderly and working with charities including the Foster Grandparents Program.
RELATED: Remembering Nancy Reagan's 'simple and elegant' fashion influence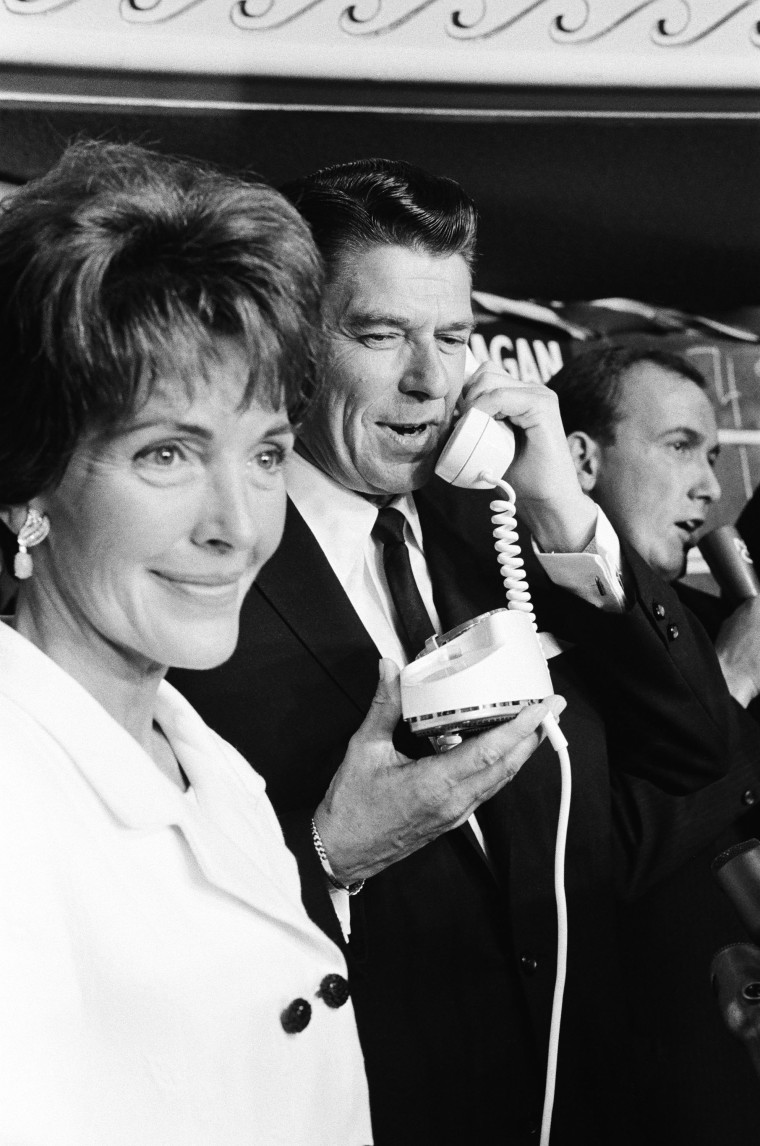 But it was as her husband ran for president, first in 1976 (Reagan lost to then-incumbent Gerald Ford) and then in 1980, that Nancy began to yield her influence, regularly appearing at rallies, luncheons, receptions and events.
"I make no apologies for telling him what I thought," she wrote in her 1989 book, "My Turn: The Memoirs of Nancy Reagan."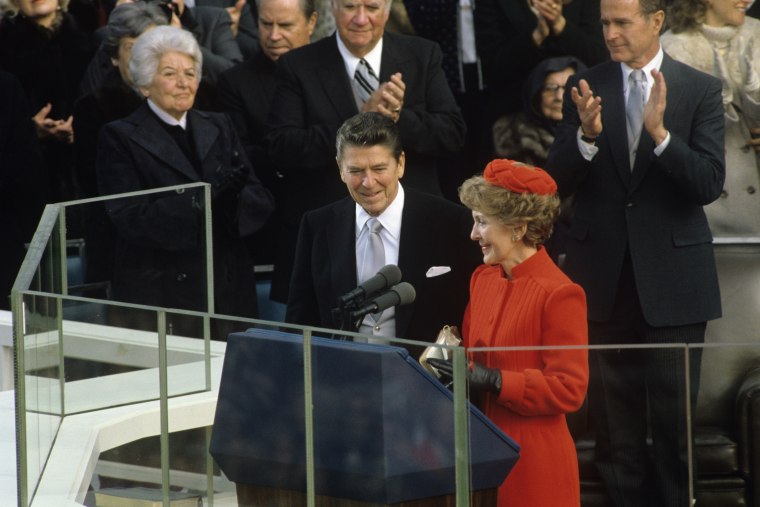 "For eight years, I was sleeping with the president, and if that doesn't give you special access, I don't know what does! So yes, I gave Ronnie my best advice whenever he asked for it, and sometimes when he didn't."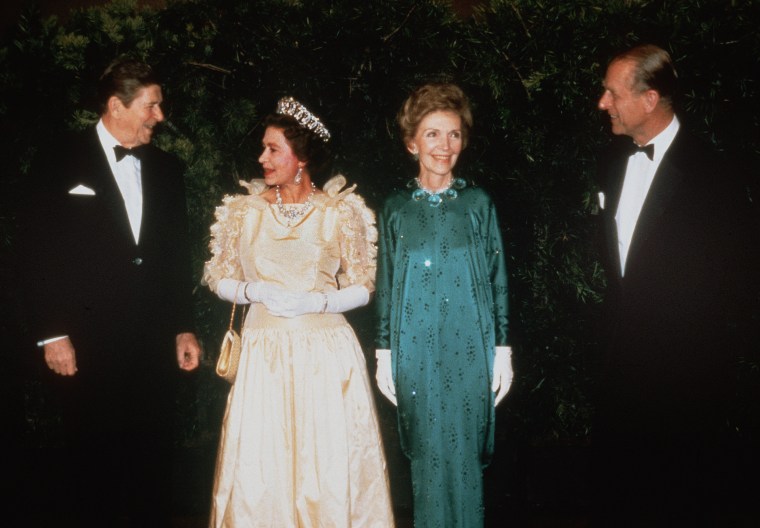 As first lady, Nancy oversaw a major renovation of many White House rooms, organized a high-profile state dinner with Soviet leader Mikhail Gorbachev, hosted English royals Queen Elizabeth, Prince Charles and Princess Diana, and gained international attention for her sense of fashion.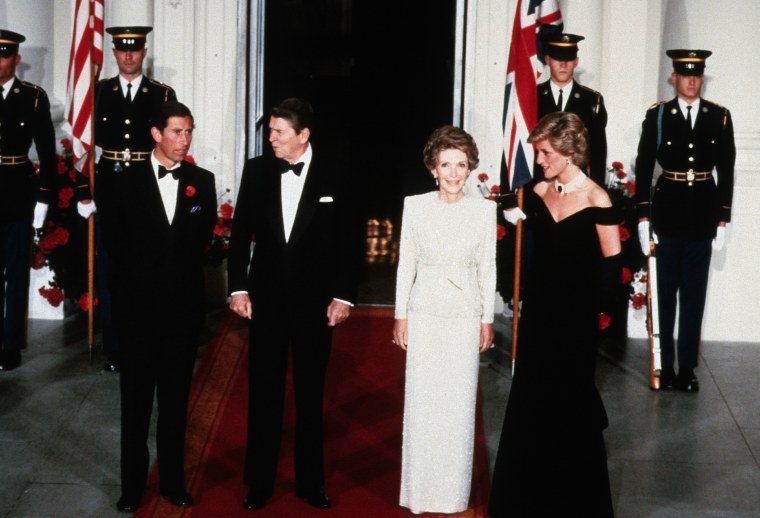 But it was her "Just Say No" campaign, part of the War on Drugs, that became her most famous cause.
On TODAY in 2004, Nancy explained her inspiration to get involved with a fight against drugs and how the "Just Say No" slogan came about.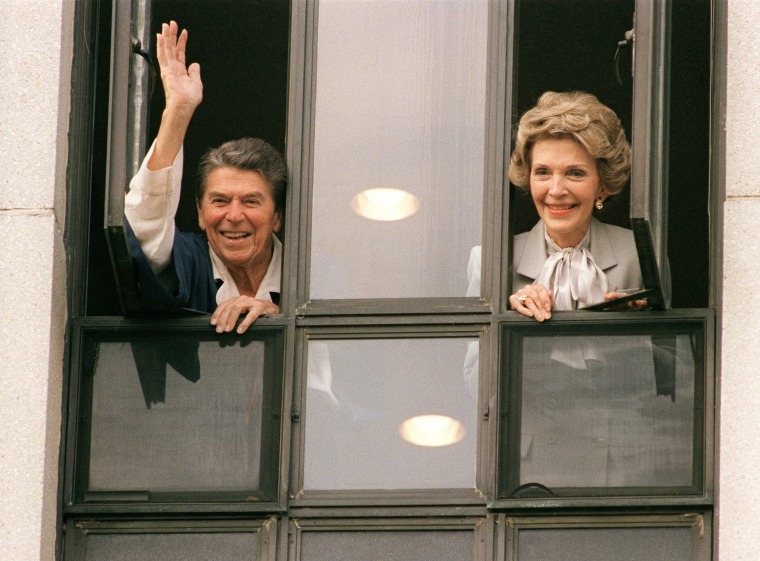 "I was in California and I was talking to, I think, fifth graders, and one little girl raised her hand and said, 'Mrs. Reagan, what do you do if somebody offers you drugs?' And I said, 'well, you just say no.' And there it was born," she told Katie Couric. "I think people thought that we had an advertising agency over who dreamed that up -- not true."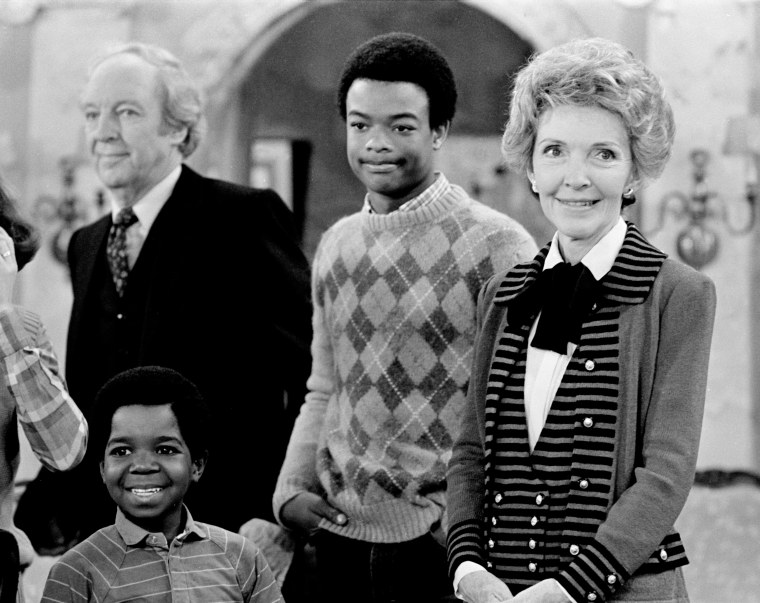 As part of the "Just Say No" campaign, Reagan recorded public service announcements, visited talk shows as well as drug rehab centers, and even channeled her acting background to guest star on episodes of "Dynasty" and "Diff'rent Strokes."
Nancy also gained a reputation as Ronald's "protector." After her husband was shot in 1981, Nancy spent days at the hospital by his side, and eventually cared for him throughout a lengthy decade-long battle with Alzheimer's.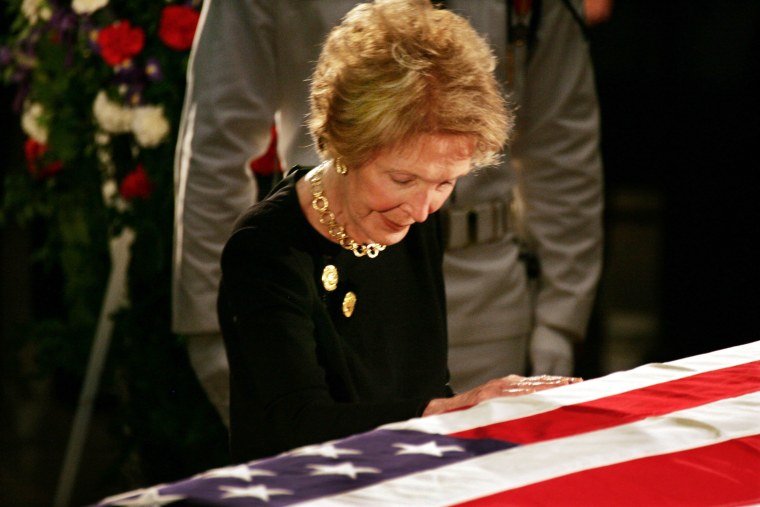 While announcing his Alzheimer's diagnosis in 1994, Reagan wrote, "I only wish there was some way I could spare Nancy from this painful experience."
Ten years later, as his body lay in state in the U.S. Capitol, Mrs. Reagan caressed and gently kissed the flag-draped casket.
Reagan will be buried at the Ronald Reagan Presidential Library in Simi Valley, California, next to her husband, according to her rep Joanne Drake, a spokeswoman with the Reagan Library.