/ Source: The Associated Press
The story of a Colorado cat that was missing for five years before being found in New York City has raised interest in the tiny embedded microchip that made a reunion with its owners possible.
The owners of Willow the calico had arranged to have the chip — about the size of a grain of rice — implanted in her when she was a kitten in Broomfield, Colo., years ago. When Willow was taken to a Manhattan animal shelter on Wednesday, a routine scan found the chip. The chip led to a registry, which led to the Squires family, now of Boulder.
Julie Bank, executive director of New York's Animal Care and Control, which found Willow's chip, said having the chip was crucial.
"Without having that microchip and the microchip record being current, Willow would not be reuniting with that Colorado family because we wouldn't know about the Colorado family," Bank said.
Vets have been recommending the chips for years as an aid in finding lost pets. Some said Friday that interest has been sparked recently by Willow's story and by natural disasters such as Hurricane Irene, which forced the separations of many pets and their owners.
Brittany King, a vet in Humble, Texas, said the wildfires in that area had also resulted in many lost pets. She said her hospital, part of the Banfield chain in PetSmart stores, "has a huge belief in microchipping" and will offer half-price discounts from the usual $35 fee starting next month.
Bank said her agency checks every incoming shelter animal for a microchip and won't let an animal out for adoption without one.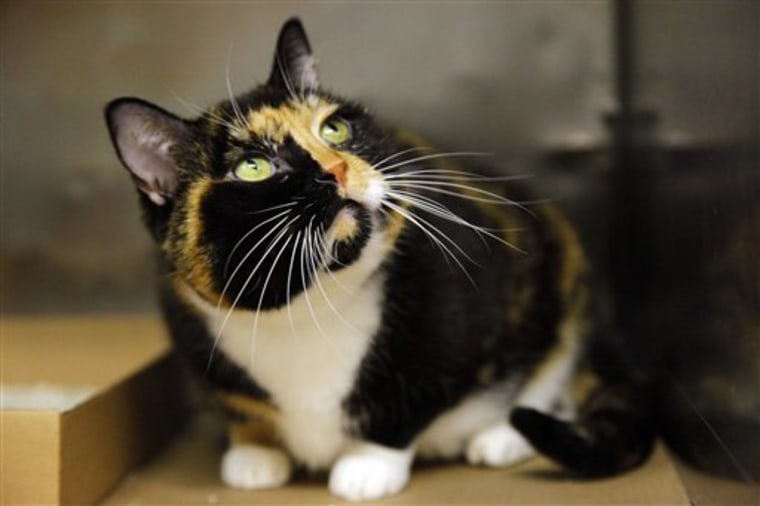 Ann Hohenhaus, a veterinarian who has blogged about the need for microchips, said Friday, "I'm actually considering rewriting my blog to talk about Willow and say, 'See, I told you. Here's a perfect example.'"
She said pet owners have been calling to make sure their animals have chips, and she overheard a fellow employee at Manhattan's Animal Medical Center checking with her microchip company to make sure her account was in order.
No one in NY claims Colorado cat, missing 5 years
The Colorado family had moved once since Willow escaped but had kept contact numbers up to date at the chip company's registry.
Almost any kind of pet can get a microchip, although "a turtle might be difficult," Hohenhaus said. The chip is inserted beneath an animal's skin through a syringe, "just like a vaccine," Bank said. No sedation or anesthetic is needed.
The chip carries a code that identifies the maker and another code that the maker looks up in its registry of pet owners.
Along with the chip, the New York agency also gives new pet owners a collar and a tag, because a tag can convey right away that a pet on the street has a family. The possibility of a microchip might not occur to someone finding an animal.
However, "The problem with collars is that they can fall off," Bank said. "The beauty of a microchip is that it is permanent."
Hohenhaus joked that, "It's too bad the microchip doesn't reveal where you've been, like an E-ZPass (electronic toll payment device for vehicles), and Willow's travels will always remain a mystery."
However, some of that mystery may be dissolving. A reader told the Gothamist blog network that Willow was found as a stray in Colorado by a New Yorker who brought her home. The informant, not identified on the website, also said, "She was brought to the shelter by someone who loved her very much but was unable to give her all the time and attention she deserves."
The tip was supported by a picture of a cat that looked much like Willow.
The shelter said the man who brought Willow in said he found her as a stray.
As for her time since she was found, Willow's adventures are being chronicled in at least one joke Twitter account. She seems to like the lox at the Zabar's specialty food store.