When Jillian Benfield found out her 9-month-old son would need heart surgery, she was understandably nervous.
But after a kind doctor put the new mom at ease, she felt the need to write a special thank-you — and her emotional words of gratitude have since gone viral.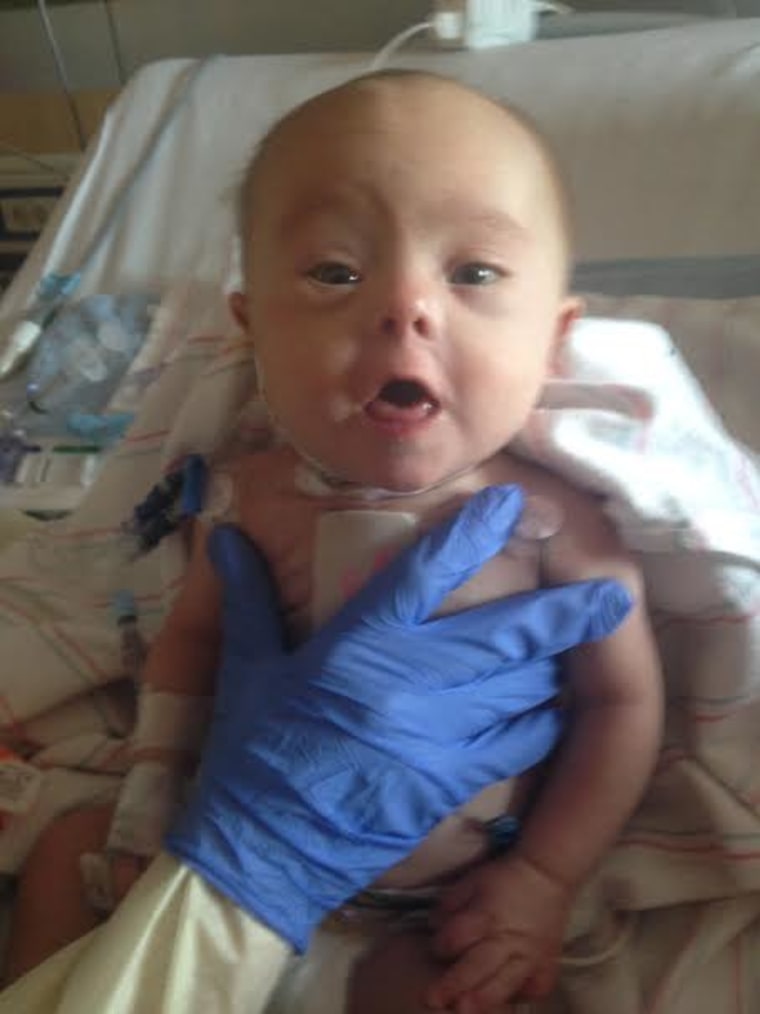 Benfield's son Anderson, who has Down syndrome, was born with a heart defect that later required open heart surgery. Benfield's fears were eased by Dr. John Nigro, a pediatric cardiac surgeon at Phoenix Children's Hospital, who performed the surgery on June 18.
"I can't think of something more terrifying than a doctor cutting open your child's heart, but thankfully everything went well and Dr. Nigro made us feel calm and at ease," Benfield told TODAY.com.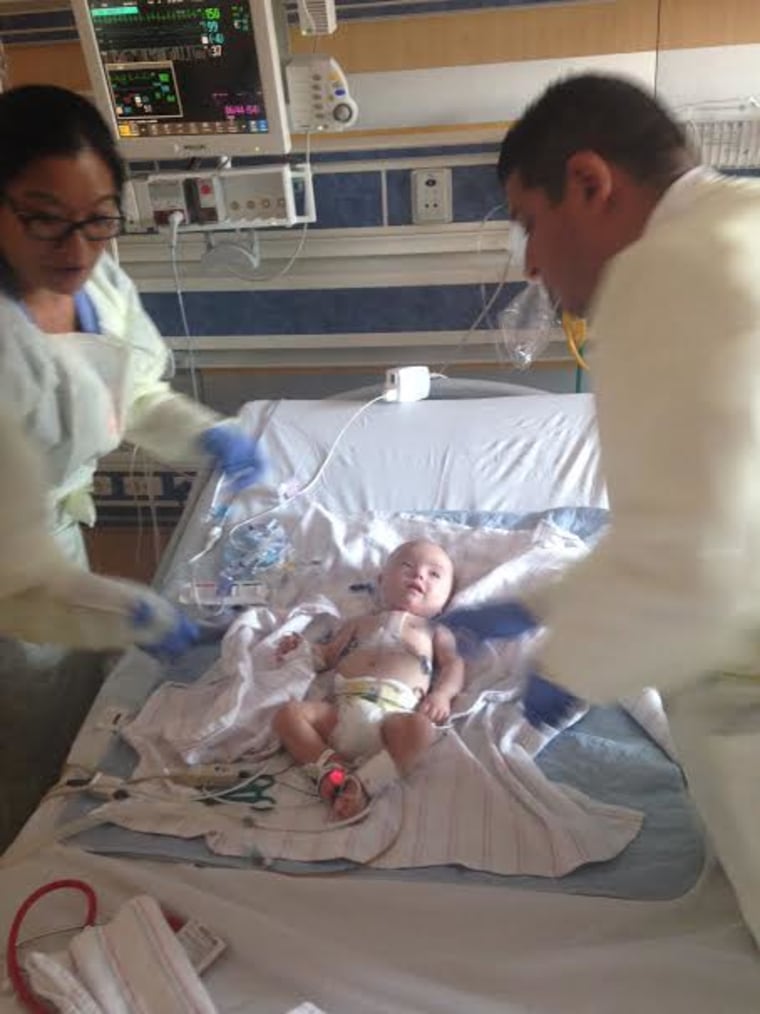 After their son underwent a successful operation, Benfield and her husband Andrew, both 28, from Tucson, Arizona, returned home grateful for the doctor's help.
"After coming home from the hospital and having time to process and deal with what Anderson had just gone through, I was so overwhelmed by the change I saw in him and wanted to let the doctor know how grateful I was," Benfield said.
So she penned a note to the doctor, which she posted to her blog in August.
"I didn't want to meet you. In fact, I was angry on the two-and-a-half hour drive to your office," Benfield wrote in the letter. "See, I was told that my son's heart defect would most likely not require open heart surgery. Then, all of a sudden, it felt like a bomb went off and the explosion sent my husband and I to your office a few days later."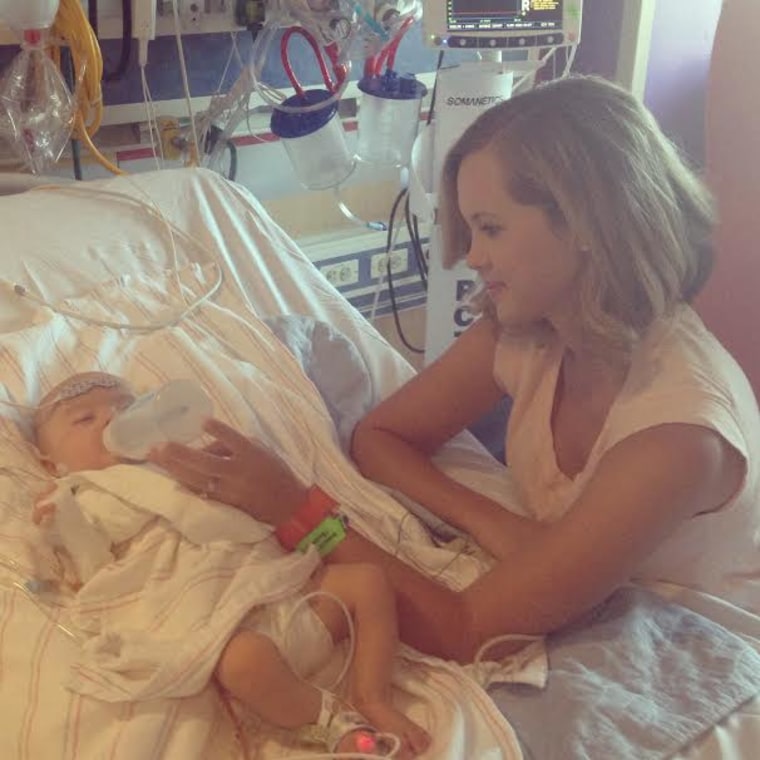 "I asked you this, 'Have you ever lost a baby from this heart surgery?' You looked down and said, 'Yes.' There was one little girl, one among thousands, who also had Down syndrome, who went home and died in her sleep," Benfield went on to write. "Even though the loss was more than a decade ago, I could tell it still pained your heart. That's when I knew you were the one."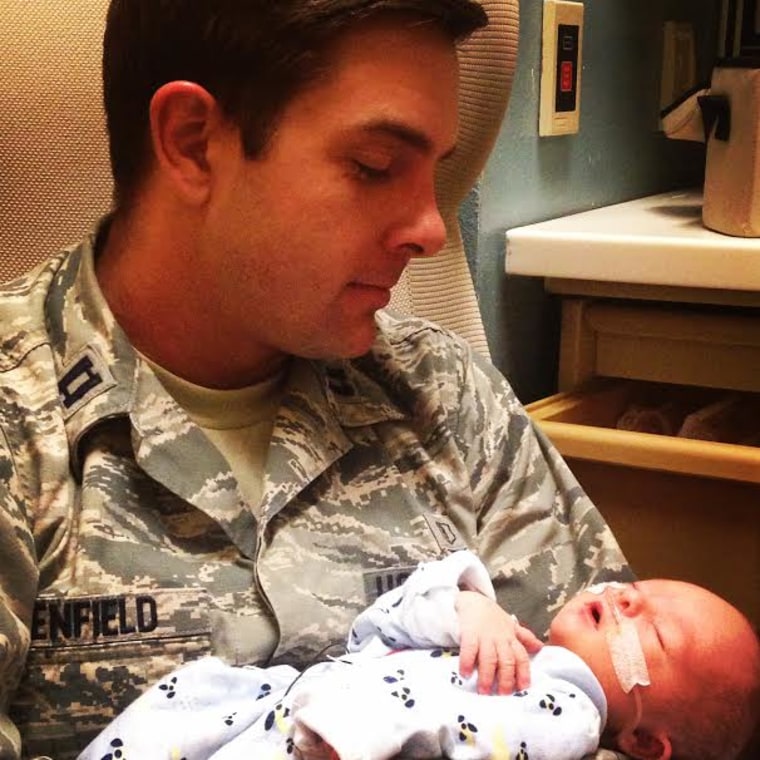 "On the day of surgery, you saw I was emotional, you gave me a tissue and assured me it would be okay," Benfield wrote. "You were more than confident. This is what you do. Day in and day out you save our children's lives."
Dr. Nigro responded to the mom's note with a thank-you of his own, telling her how big of a boost her words had given him and his medical team.
Today, Anderson can't stop smiling and is much more alert than he was before the surgery. He enjoys playing with his 2-year-old sister, Violet, and is just starting to make noises. "He has this infectious joy about him that he spreads to every one he comes into contact with," Benfield told TODAY.com.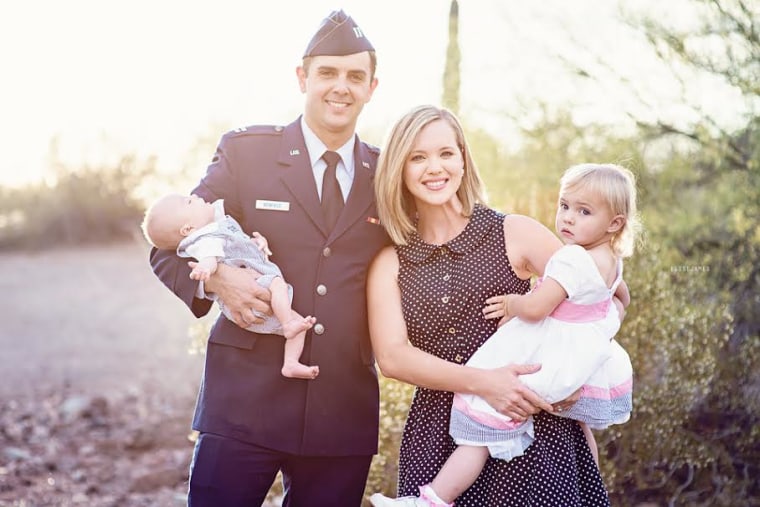 After she posted her open letter, many other moms wrote on Benfield's blog to say they'd had similar experiences with Dr. Nigro, and her moving message has spread across the Internet.
"Thank you for your enormous dedication. Thank you for all of those years you sacrificed perfecting your craft," she wrote. "Thank you for making my son's broken heart whole. Thank you for making your life about making his better."