Injured star skier Lindsey Vonn already has her eye on making a run at the 2018 Winter Olympics in South Korea — but sitting out the upcoming Sochi Games will be emotional. 

While Vonn won't be defending her gold medal in Sochi, having withdrawn due to an "unstable" knee, she still will be part of the Games. NBC announced on Monday that Vonn will join the network as an Olympic correspondent for TODAY and NBC Sports, sharing her unique perspective on the events and the competition from an Olympian's point of view. Watch the Olympics, rather than participating, is not going to be easy. 
"It's going to be so hard,'' Vonn told Matt Lauer on TODAY Tuesday in her first interview since announcing she pulled out of competition in Sochi. "It's already hard enough. You guys run commercials about Sochi about every two minutes, and it's killing me. I'm trying not to watch as much as much as I can. It's going to be really, really hard to watch the Alpine events. I always love watching the other athletes compete like in figure skating, luge and all that stuff, but it's going to be really hard to watch the Alpine events." 
During the days leading up to the Opening Ceremony, Vonn will report live for TODAY from Studio 1A. She will cover how the athletes prepare physically and mentally for the Games, and she will share some of her favorite memories. After the official start of the Olympics, she will continue her reporting for TODAY and NBC Sports from the U.S. 
"I'll tell you what I'm not looking forward to is waking up this early,'' Vonn joked. "I've never done something like this before, and I'm looking forward to this new challenge." 
After deciding not to compete in Sochi, she told Lauer that she has committed to "racing through to the next Olympics" in South Korea. "I'm very motivated. I have a lot that I have to accomplish still. I'm going to take my time. I felt a little bit rushed last time with trying to be back and ready for Sochi. I'm going to be racing next year, and the year after that, and the year after that." 
On Jan. 7, Vonn announced that she was withdrawing from competing in Sochi, saying her knee was too unstable. Vonn, the most accomplished female skier in U.S. history, had hoped to defend her gold medal in the downhill from the 2010 Olympics, but suffered multiple setbacks. She plans to be back on the slopes by October and hopes to compete in next year's world championships in Vail, Colo.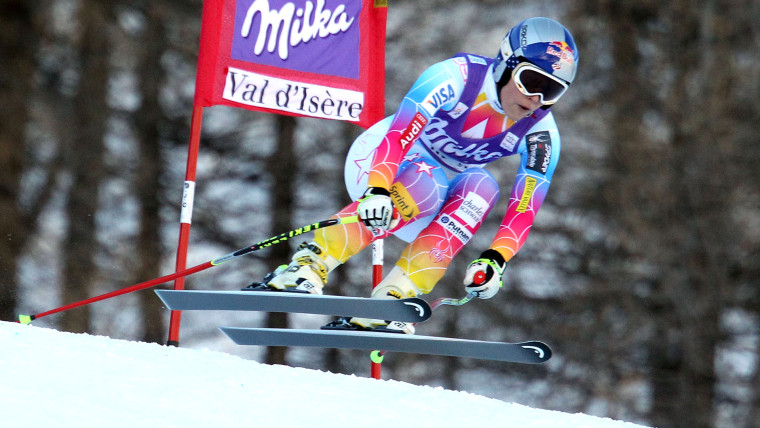 "I feel OK,'' she told Lauer. "I guess I've been through this now once before so I kind of know the drill unfortunately. It's been almost two weeks, and it feels all right. It's a little bit less complicated than the first surgery. (They) didn't have to work on the MCL, but unfortunately had to reconstruct the ACL again and (the knee) also had significant meniscus damage. It was pretty major surgery despite being better than last time, but I'm recovering well." 
Last February, Vonn tore the anterior cruciate ligament and medial collateral ligament in her right knee and fractured her tibia in a crash in Schlamding, Austria, in the Alpine skiing world championships. She underwent surgery, and then partially tore one of the reconstructed ligaments in her knee in a crash during training in Colorado in November. She aggravated her knee again in a race in Val d'Isere, France, on Dec. 21. 
During the Games, fans and viewers who visit Facebook.com/NBCOlympics can ask Vonn questions directly in real time. The timing of the Facebook chat will be announced at a later date.