Singer Jake Owen, on stage at the Route 91 Harvest country music festival in Las Vegas where a gunman opened fire Sunday night, described the bloody scene as something lifted directly out of a Hollywood movie.
Owen had just taken to the stage with Luke Combs and other performers and was standing just 50 feet from headliner Jason Aldean when he heard what he thought was gunfire.
"It got faster and faster, almost like it sounded like it was an automatic rifle. You could hear it ringing off the tops of the rafters of the stage," he told TODAY on Monday, just hours after the shooting. "That's when you saw people fleeing. At that point, everyone on stage just started running everywhere possible. It was pretty chaotic for sure."
Authorities say a "lone wolf" opened fire into the festival from the 32nd floor of Las Vegas' Mandalay Bay Resort and Casino on Sunday night. At least 50 people were killed and more than 200 people were injured, authorities said.
"I just kind of ran like everyone else. At one point, I was crouched down behind a cop car with about 20 other people, that were people who had just come to the show," Owen said. "Everyone's asking if everyone's okay. There was blood on people. You can see a couple of folks in the street that looked like they had been shot, lying there."
Owen said the gunfire went on for about 10 minutes.
"It wasn't something that just was quick," he said. "It was chaos for a pure 7-10 minutes."
Owen eventually made his way back to his touring bus, parked in a crew lot, and hid inside "because you could still hear gunfire," he said.
"It literally was like a movie you've seen before that's not real life," he said.
Authorities said police responded to reports of the shooting just after 10 p.m. (1 a.m. ET). The gunman, identified as 64-year-old Mesquite, Nevada resident Stephen Paddock. Authorities believe he killed himself before police reached him, Clark County Sheriff Joe Lombardo said during a Monday morning news conference.
Owen credited first responders for responding quickly to the shooting.
"They did everything they could to get out here quickly as possible and take care of these people," he said.
Owen said he was in Las Vegas for the festival but also with friends, including one celebrating a milestone birthday.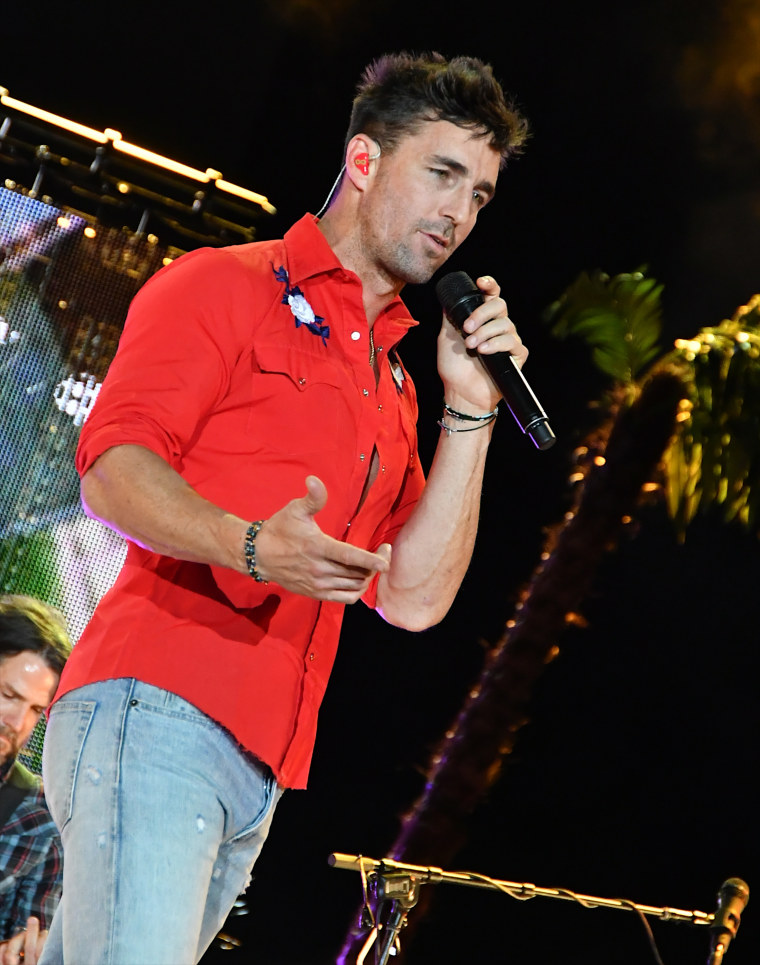 "We live this life of not being scared, which I think is great, but this is reality these days. This stuff is really happening," he said. "We were all scared."