The explosion of cannabis culture across the U.S. has been a big buzzkill for school administrators.
Across the country, kids are sneaking pot into schools to get high or to sell to fellow students.
And with marijuana coming in all different forms, from oils to candies to cookies, it's getting tougher for teachers and administrators to detect it.
Earlier this year in California, 10 middle school students were sickened by suspected pot candy.
And at an Oregon high school in April, police confiscated a pound and a half of homemade pot brownies. Now, schools are fighting the problem using a new "Marijuana Test Kit" by S2 Threat Detection Technologies.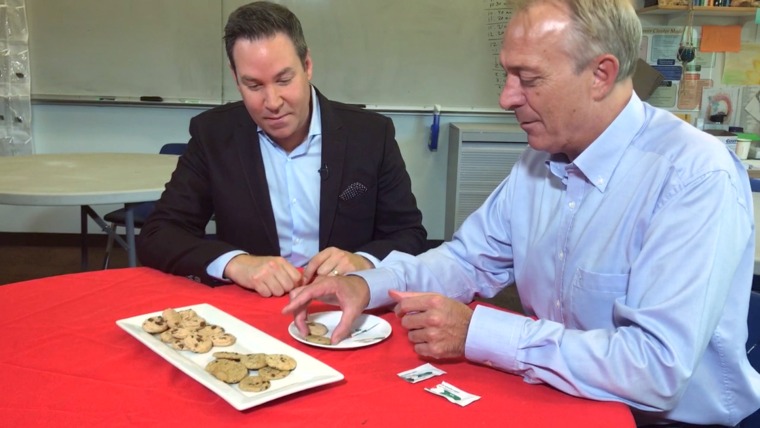 TODAY national investigative correspondent Jeff Rossen used the kit in Colorado, where marijuana is legal, to show you how it works.
Get Jeff Rossen's book "Rossen to the Rescue" here
The marijuana test kit is so small and simple, anyone can use use it, and it detects pot right away.
The kit uses test strips and a pre-treated swab that detect THC, the active ingredient in marijuana. Leigh McGown, the principal of Yampah Mountain High School in Colorado, said as an administrator, having a tool that can detect weed on the spot really simplifies things.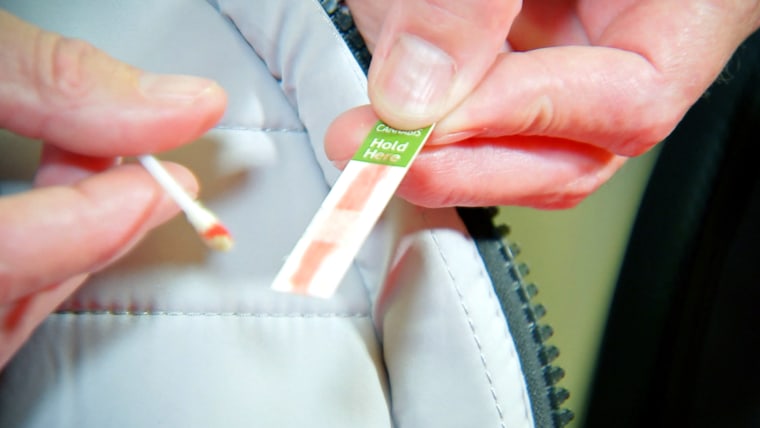 "I know the answer. I know if I have a drug in front of me or not," McGown said of using the kit.
At Yampah Mountain, students know teachers are using the kit, and incidents of kids bringing marijuana to school has decreased, McGown added.
To demonstrate, Rossen and Michael Callahan, the co-creator of the marijuana test kit, tested it on a vape pen, some pot gummies and some pot cookies — and the kit was three for three.
"You can't mistake that. Look at that," Jeff said after a test strip turned dark red, clearly indicating THC on a vape pen.
But the kit makes a bolder promise — it can detect trace amounts of marijuana, even if there's none actually present.
To prove the point, Callahan swabbed a backpack that Jeff and his team briefly stashed a baggy of pot in.
The results were clear. "This backpack had marijuana in it at one time," Callahan said.
Right now, more than 30 schools and 20 police departments around the country are using the marijuana kits, and that number is growing.
If you suspect your kids might be using, you can buy them yourself. A package of four costs just $10. To check out the test kits, visit the website here.