After being held hostage for the past five years in Afghanistan by a Taliban-linked faction, Canadian Joshua Boyle and his American wife Caitlin Coleman are back home, trying to adjust to freedom after their rescue last week.
On top of their tasks in learning to start over is helping their three young children, all born in captivity, adapt to life's basics.
For example, the couple's 4-year-old had never played with a toy, seen a book or heard of animated Disney characters, his father said.
"He doesn't understand that there's a sun outside, so forget Mickey Mouse, we're dealing with the basics," Boyle told TODAY's Stephanie Gosk. "It's not welcome to the western world, it's not welcome to Canada, it's welcome to life."
The family now live in a house in Smith Falls, Ontario, but all five of them still sleep together in one small bedroom. The children still eat off the floor.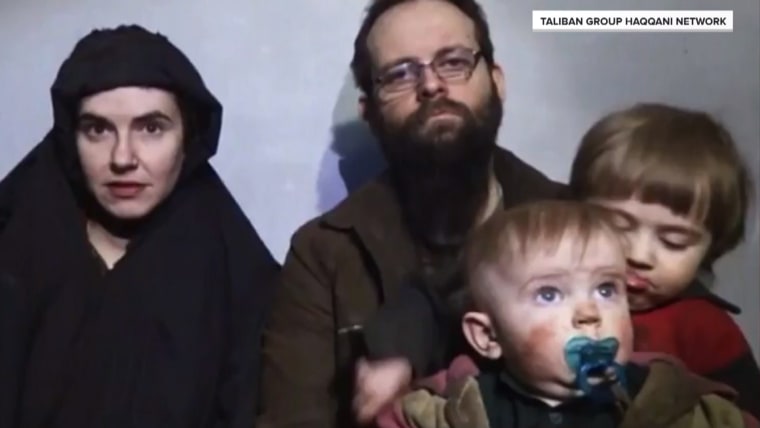 The couple were kidnapped by militants in 2012 while traveling in Afghanistan to help villagers living under Taliban rule.
Coleman was pregnant at the time of her abduction and gave birth to three children, two sons and a daughter, while she was held hostage. Boyle said the couple also had another daughter, who was killed by their captors.
Coleman has not spoken publicly since her release.
"Her religious faith gets her through. That, and her love of being a mother," her husband said.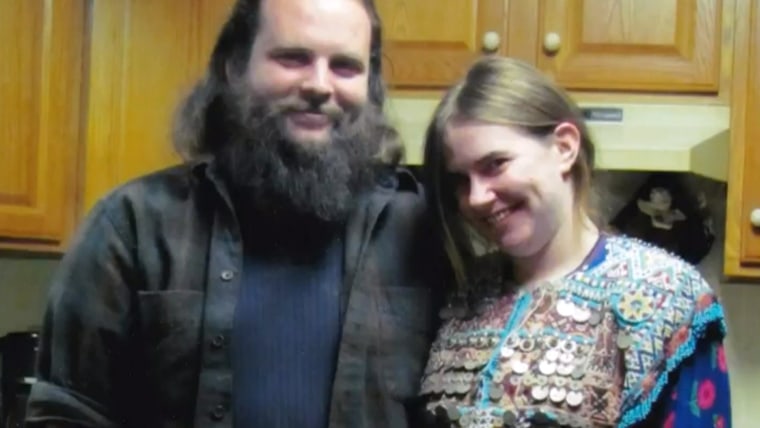 But Coleman's father, Jim Coleman, has publicly lashed out at his son-in-law over the decision to travel to a war zone.
"All I can say is taking your pregnant wife to a very dangerous place, it's unconscionable," he said.
Since the family's release, Boyle's life before his abduction is being re-examined — he was once married to the sister of Omar Khadr, the only Canadian ever held by the U.S. military detention center at Guantanamo Bay.
Khadr was later released and the Canadian government determined he was held unjustly.
Boyle said his primary focus is to help his family start over and especially help his children overcome the emotional scars inflicted on them during their brutal imprisonment.
"What we're seeing there is really what happens when a child goes through his entire life without even a concept of what hoping for better is, because they don't know better can even exist," he said.