Lucy Coffey, the oldest living female military veteran at 108 years old, faced a full-on charm offensive by Joe Biden during a recent trip to the White House.
In a video released by the White House, the vice president's famous flirting skills are on display as he gives Coffey a warm welcome before mentioning "a younger friend" who also wants to meet her. President Obama then enters the room and gives her a special commander coin before saying goodbye. 
"It reminds me of every time I had a good-looking date, there would be some better-looking guy coming along to dance with,'' Biden joked about being upstaged before reminding Coffey, "but I'm the guy that loves you."  

Coffey, a San Antonio resident, was working at a grocery store when she quit her job and enlisted in the Women's Auxiliary Army Corps in 1943, according to the White House. She later earned the Philippine Liberation Ribbon and a pair of bronze stars for her service.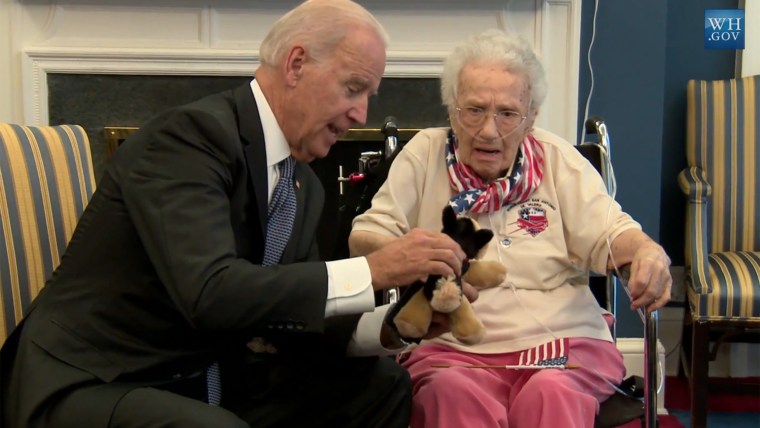 Biden also charmed Coffey by showing her a picture of his late mother and giving her a stuffed dog that he said represented his own dog, Champ, a German shepherd.