On my grandfather's 88th birthday — an overcast day in Kennebunkport, Maine — he proclaimed he had one last skydive left in him. I laughed and honestly doubted him. But this summer, on his 90th, he astonished us all by parachuting through the brisk sea air.
My grandfather has really always astonished me. On this milestone, I thought about how much I have learned from him.
WATCH: Jenna Bush Hager's full-length interview with President Bush ahead of his 90th birthday parachute jump
1. He has epitomized always putting family first. When we were little, he often babysat us even though he was running for president. Once, when we spent the night at the vice president's house, my sister lost her beloved stuffed cat, Spiky. He was prepping for a debate against Michael Dukakis, but after Barbara declared she couldn't sleep without him, he spent much of the evening searching for the elusive animal.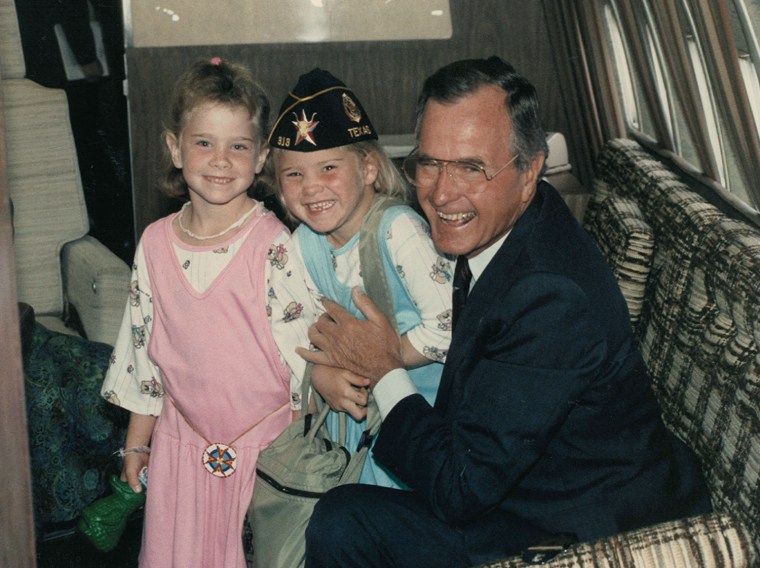 2. He and my grandmother have shown us how to age (and really do everything!) with grace. He is still very much young of heart. Last year, at 89, he tweeted for the first time. And this summer over dinner he made a hilarious and slightly dirty joke that had the whole table in tears. And yes, he skydives. 
3. I have learned from him the importance of service. My grandfather says he learned his passion for helping others from his mom. He wrote about this in a letter in 1997: "Early on, my mom gave us profound advice. It sounds simple now but when I became president I knew just how sound it was. Be honest. Tell the truth. Be kind. Care about the other guy — help him. Don't look down on anyone. You have an obligation to help others."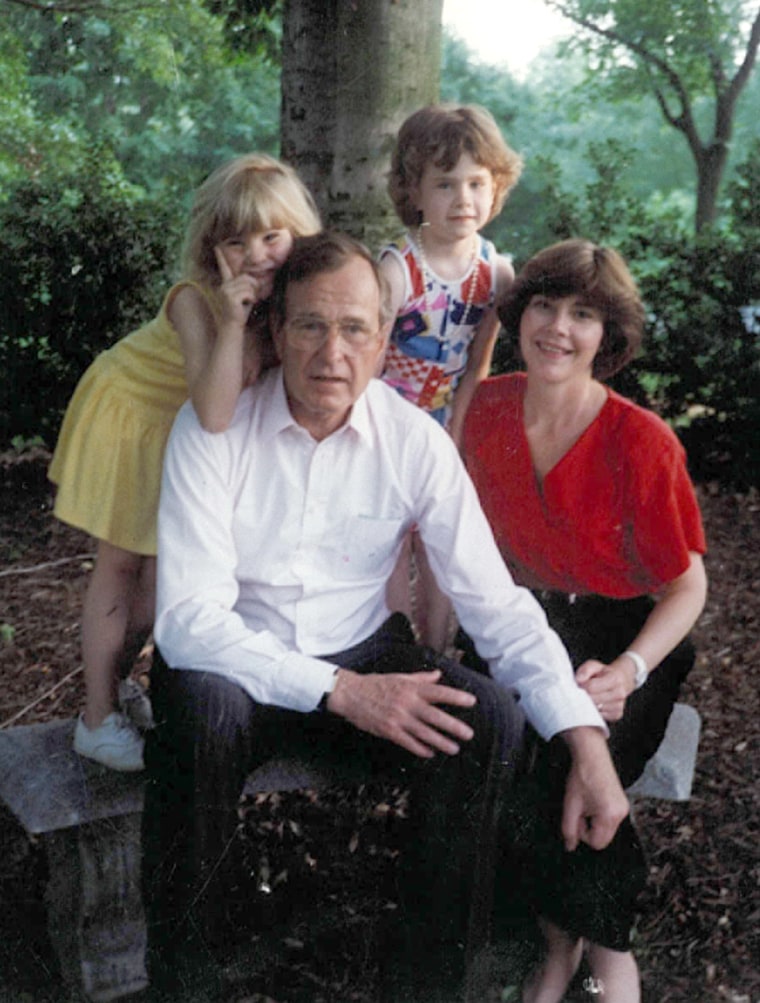 4. He has taught me about happiness. He once wrote, "You ask about the pursuit of happiness at a good time in my life. I have pursued life itself over many years now and with varying degrees of happiness. Some of my happiness still comes from trying to be in my own small way a true 'point of light.' I believe I was right when I said, as president, there can be no definition of a successful life that does not include service to others. So I do that now, and I gain happiness. I do not seek a Pulitzer Prize. I do not want press attention. I don't crave sitting at the head table or winning one of the many coveted awards offered by the many organizations across the land. I have found happiness. I no longer pursue it, for it is mine."
5. And finally, he has shown me that finding a good partner is crucial. Last year my grandfather was very sick and hospitalized. I was pregnant. When we arrived at the hospital, he touched my stomach and whispered, "The circle of life. I can't wait to meet this baby." I did what I promised myself I wouldn't do: broke down crying. I thought to myself: There is no way he will meet my Mila. 
But, you know who knew he would? My Ganny. She is known as the "enforcer" in our family — and when she speaks, we listen. She told him about everything he had to look forward to — and said he had no choice but to live.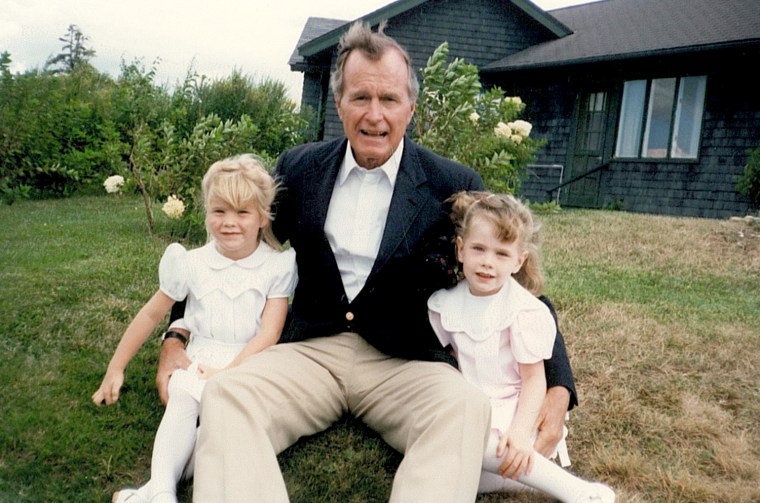 And so, I'm not sure why I ever doubted my sweet Grandfather. My Gampy is a man of his word. He said he was going to jump, and so he did. 
And so, on his 95th, when I am watching him sail out of a plane, I won't be surprised at all.