It may not be as priceless as a Picasso, but the painting Jay Leno received Tuesday will likely be valuable one day — because of the artist who gave it to him.

"The Tonight Show" host revealed the artistic skills of George W. Bush when the former president visited Tuesday in his first late-night show appearance since leaving office. The 43rd president said he took up painting as a hobby after reading a Winston Churchill essay on the subject. He eventually hired an art teacher to help bring out his talent.
"She said, 'What's your objective?' I said, 'There's a Rembrandt trapped in this body. Your job is to find it,'" Bush said to laughter.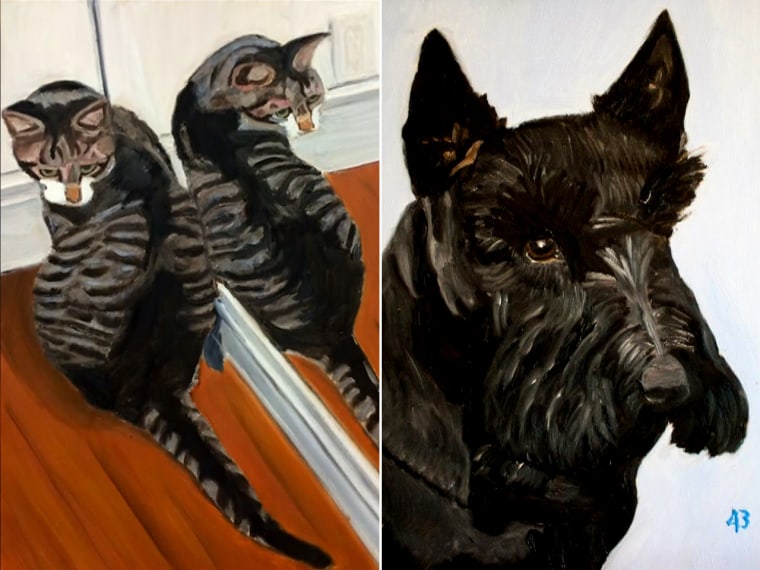 The former president shared several of his initial paintings, including those of Barney, the beloved family dog, and a stray cat he adopted and named Bob, "so I can remember how to spell it when I get older."
Bush said he takes painting very seriously.
"It's changed my life," he said, before presenting Leno with a lifelike portrait of the comedian. Earlier, when Leno commented on Bush's talent, he joked: "I can't even see where you painted over the numbers."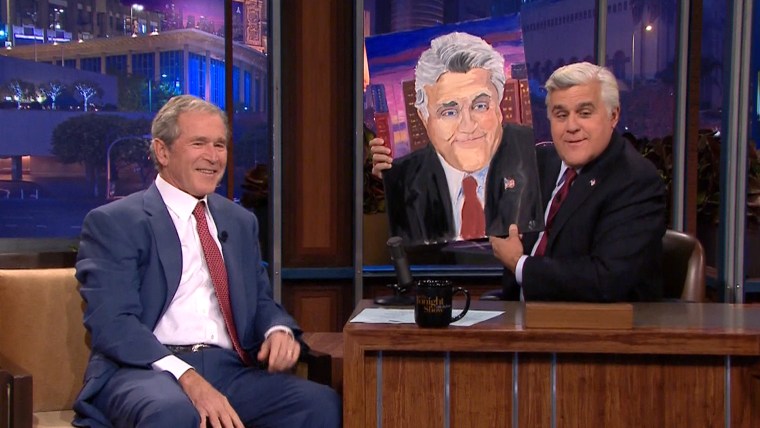 Bush has mostly kept a low profile since leaving the Oval Office in January 2009. But he told Leno history eventually would serve as the judge of decisions he made.
Bush withheld from commenting on the job of his successor, President Obama, and displayed his lighter side whenever possible, even when discussing his recent heart surgery when his wife, Laura Bush, joined him on the set.
The couple's daughter Barbara Bush recently commented about her dad's hobby, showing off paintings that adorn her townhouse in a Vogue photo slideshow.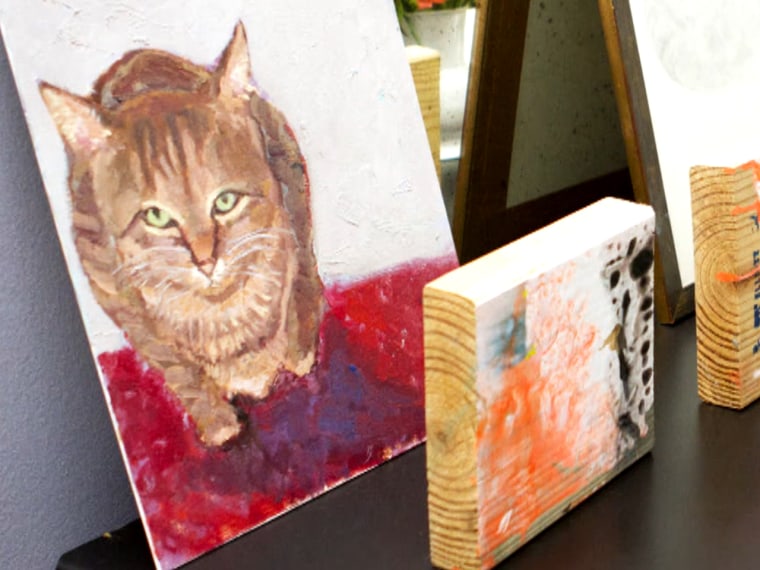 "About two years ago, my retired father took up painting. And, to our surprise, he's an excellent artist," she wrote. "On Valentine's Day, a very sweet portrait of my cat, Eleanor, arrived, signed with love by my dear dad."
Leno asked Bush whether he now wanted to be known for his newfound hobby.
"Is that second on your credits, president of the United States, painter, on your resume?" Leno asked.
"It depends on whether you like the paintings or not," Bush replied.