Jennifer Lai's first-graders took a break from learning how to read and write on Jan. 29 to instead play cupid.
Lai's boyfriend of three years, Samuel Nalbandian, 28, coordinated with principal David Warken of the Global Education Academy 2 in Los Angeles to plan a surprise proposal.
While Lai, 27, was in a different classroom talking to another teacher, her sister, Jessica Lai, and Nalbandian, filled her students in on what was happening.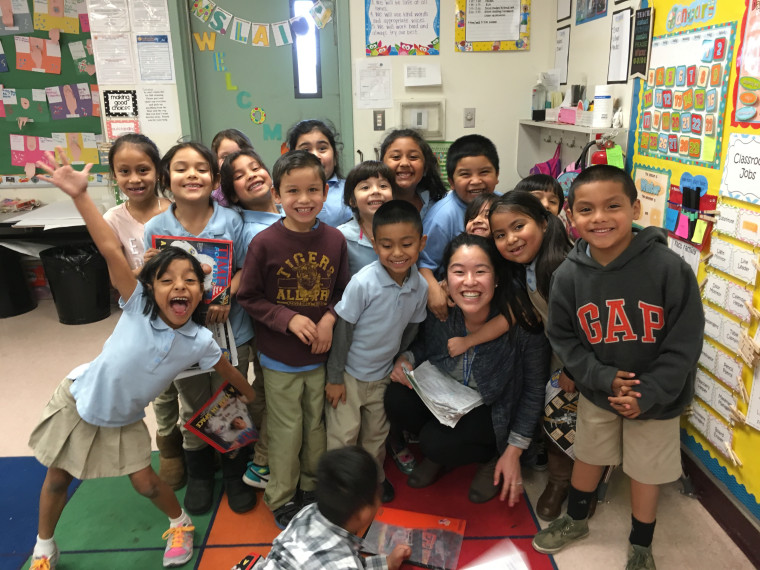 Warken went to get Lai and when she walked into her classroom, she noticed her students were extra quiet. Since it was her teaching assistant's last day, Lai's first thought something had been planned for her.
RELATED: Police officer surprises girlfriend with elaborate graffiti proposal
"I was supposed to have a doctor's appointment that day — which Sam is lucky got canceled — so I didn't think to plan a going-away party for her," Lai told TODAY.com.
Before she could feel too bad, she was asked to sit down and watch "A Samifer Special," a kid-friendly movie Nalbandian and Lai's cousins put together re-enacting their love story.
"It was incredible," Lai said. "They got every detail of our first few dates down, from the clothes to the conversation."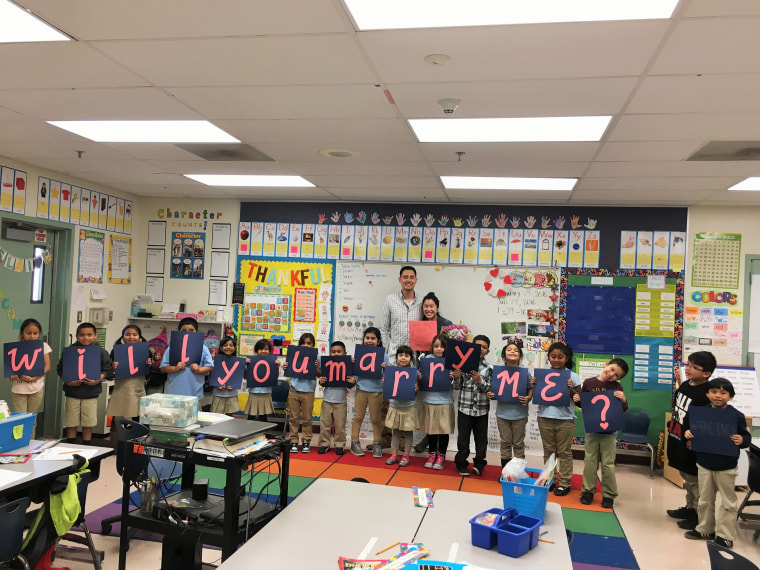 When the movie was over, all 20 students got up and stood in a line, each holding up a letter spelling out the words "Will you marry me?" Nalbandian then walked into Lai's classroom with a bouquet in hand and got down on one knee.
RELATED: 5-year-old boy battling leukemia proposes to his favorite nurse
"I was in complete shock and it's usually really hard to surprise me," Lai said. "I'm also really impressed that none of the kids blabbed. When I've told them secrets in the past, they're running around the room telling everyone 30 seconds later."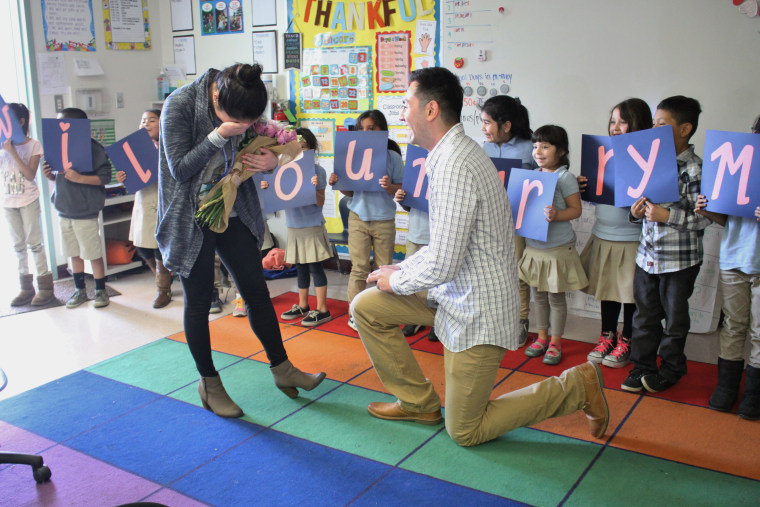 The room was flooded with excitement and cheering, except for one little girl named Kaylyn, who found the proposal to be very emotional. When Lai saw her crying out of the corner of her eye, she left Nalbandian on one knee to go over and give her a hug.
RELATED: Couple weds midflight so mom with stage 4 cancer could attend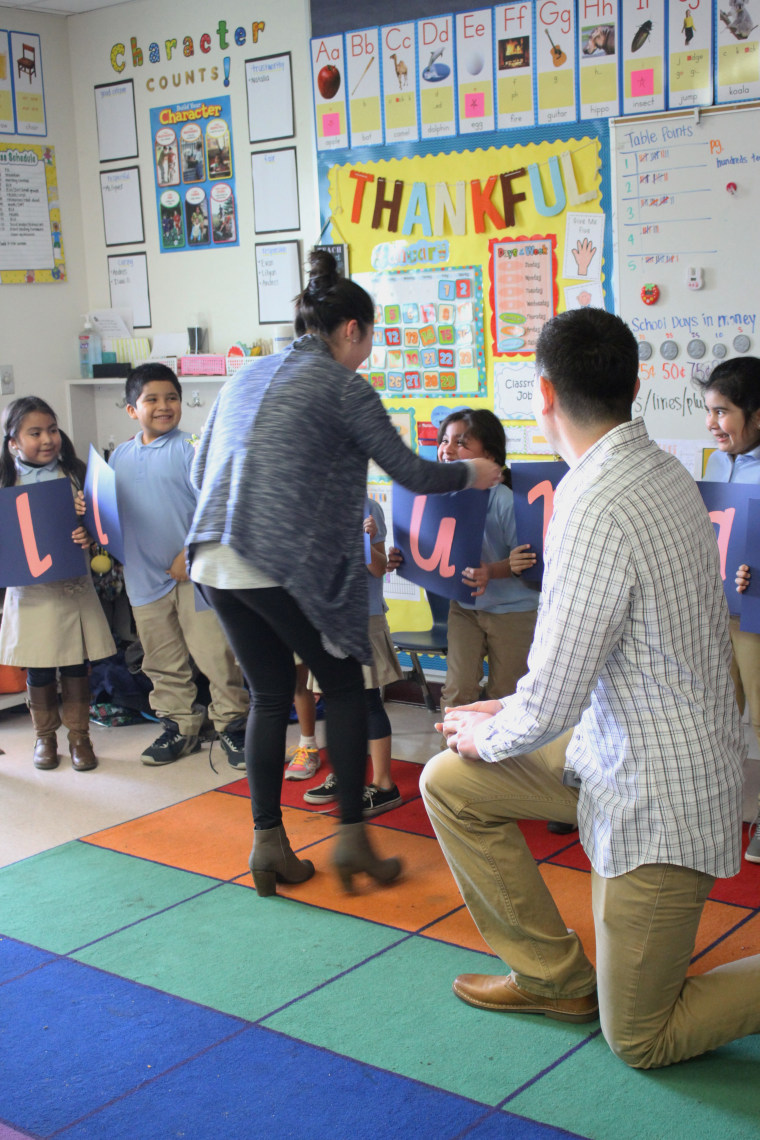 After saying yes, they went in for a kiss, which is when most of the students covered their eyes.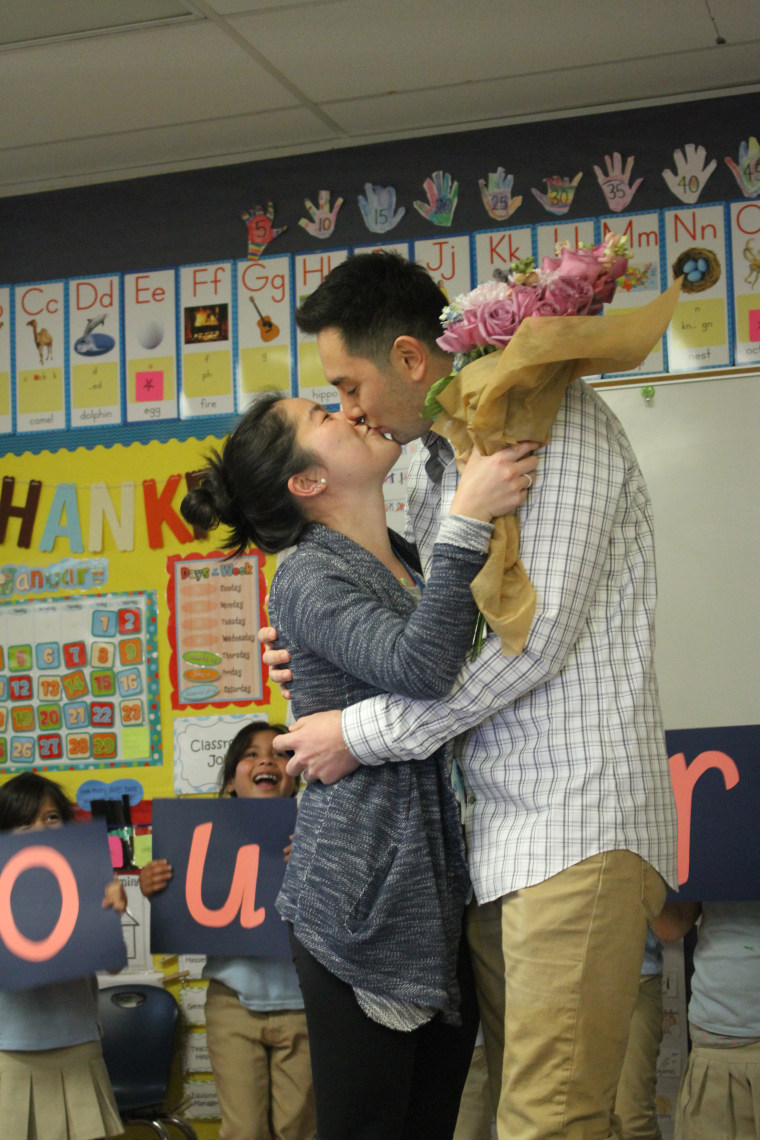 It wasn't long before they got over their fear of catching cooties and set out to write cards congratulating their teacher on the engagement.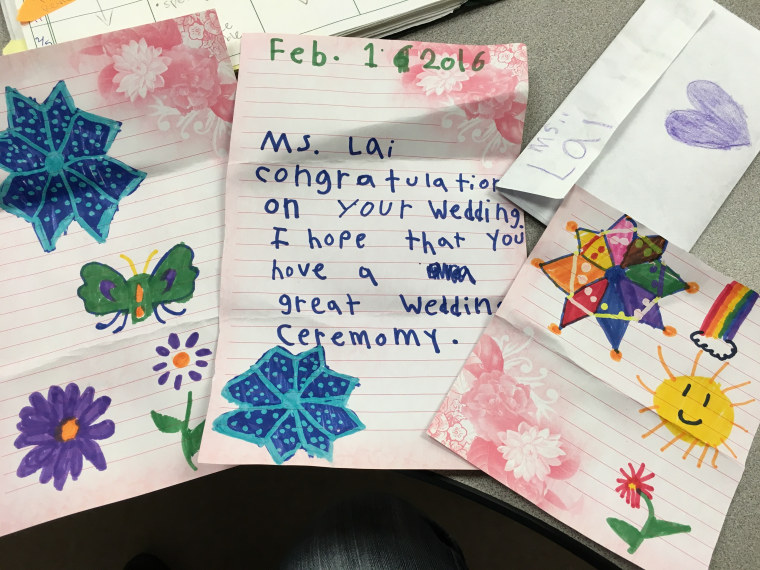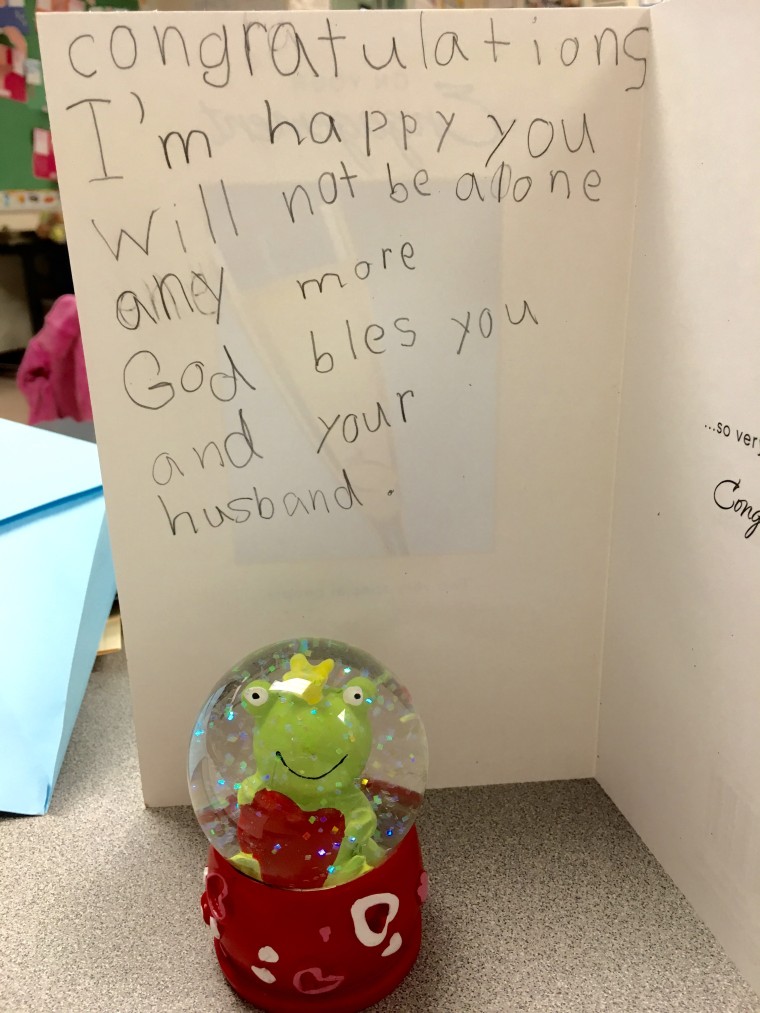 "We spoke about getting married, but I never imagined it would happen at work," Lai said. "I'm so happy it did though because my students were able to share the moment with me and Sam knows how important my students are to me."