When Maryland firefighter Michael Heim responded to a Friday-morning blaze, he didn't realize he'd be fighting a fire that leveled his own home.
Now, his colleagues are coming to the rescue with an online fundraiser campaign that's helping him rebuild.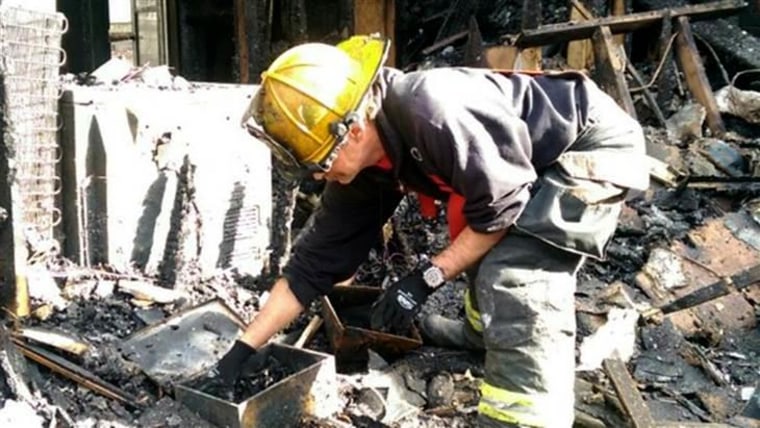 It all started early Friday morning, when a call came in at 5:36 a.m. from Heim's Calvert County neighbor to report a burning two-story building, according to a Maryland State Fire Marshal document. Forty firefighters from regional departments raced to the blaze.
"[The caller] gave the wrong address, one that was two houses down from me," Heim recalled. "So, I thought it was [just] another call. And when we came around a different route, to hook up to a hydrant, I came up, walking down the street, it kind of hit me: 'That's your house.'"
Heim, 48, put his emotions aside, grabbed a hose and focused on the task at hand. "All I could do is do everything to put it out," he said. "What am I going to do?"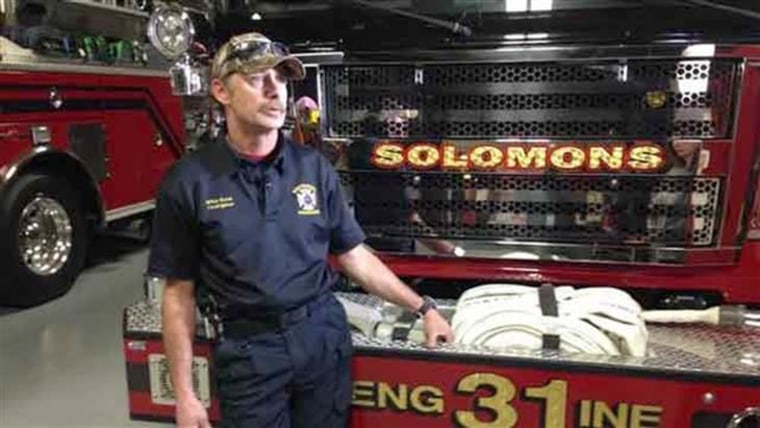 Preliminary investigation determined an electrical malfunction in the master bedroom caused the fire. The only things salvaged were a coffee container, a friend's photo album, a fire nozzle and a copy of The Book of Mormon. "When they found the Bible, and it wasn't even burnt, I thought, 'Somebody's looking out for me,'" said Heim, who also was relieved no one appeared to be injured. "That would have been on my mind, too."
Friends and coworkers quickly leapt into action to help Heim recover.
Through a GoFundMe page and their website, his colleagues at the Solomons Volunteer Rescue Squad and Fire Department are trying to raise $50,000 to match the value of his house's lost contents, according to the fire marshal's report. More than $16,000 had been raised as of Tuesday morning, according to the squad's Facebook page.
Heim's friends, Robbie Lee and Katherine Gatton, launched the GoFundMe page, just hours after the fire was extinguished.
"One of your local firefighters jumped on the truck [Friday] morning after hearing a call go out for a house fire," reads a section of the page. "A typical day: jacket, boots, helmet on — all while racing to the fire. Only this time, it was different. This time, it was his house. Mike Heim has been a dedicated volunteer firefighter for years, always willing to help others at the drop of a hat. Now, we are asking you to help him in his time of need."
Heim is staying at the firehouse while trying to sort out his living situation, and says he's been touched by the public's reaction.
"It's amazing, reading the responses of all these people," the 15-year veteran of the volunteer fire department told TODAY.com. "It's really hard to believe how many people remember you, because I've helped a lot of people in 15 years."
Lee told TODAY.com that he and Gatton have been thrilled with the public's reponse. "[We] have been slammed since Friday morning," he added.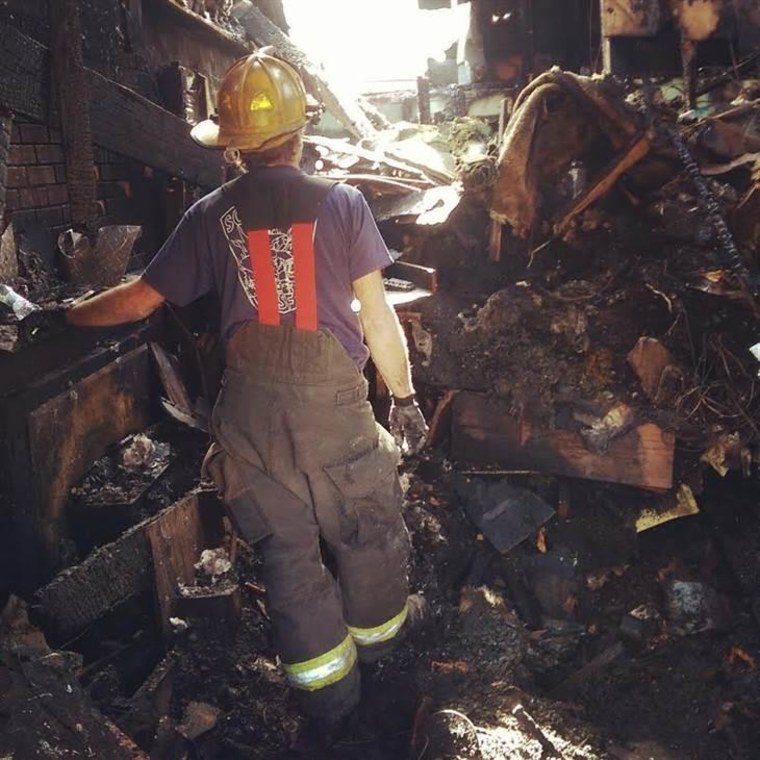 Heim says he's grateful for the support, and cautiously hopeful for the future.
"Maybe, I can rebuild my life," he said. "Your house can always be rebuilt."
Follow TODAY.com writer Chris Serico on Twitter.