With just one look at Murphy Wilson and Lucinda Myers, even skeptics will believe in love.
Wilson, 70, and Myers, 67, may not have found each other with their first marriages, but the Huntsville, Alabama couple is thrilled to be together now. And the recently engaged couple celebrated their upcoming marriage with the sweetest engagement photos, which went viral after they were shared online.
Wilson, whose wife passed away in 2013, told TODAY he wasn't looking for someone, but as with all good romances, that's where the story begins.
"I was sitting in the church balcony on the same side as Lucinda, but I didn't know her," he said. "I saw her from time to time and I couldn't stop looking at her."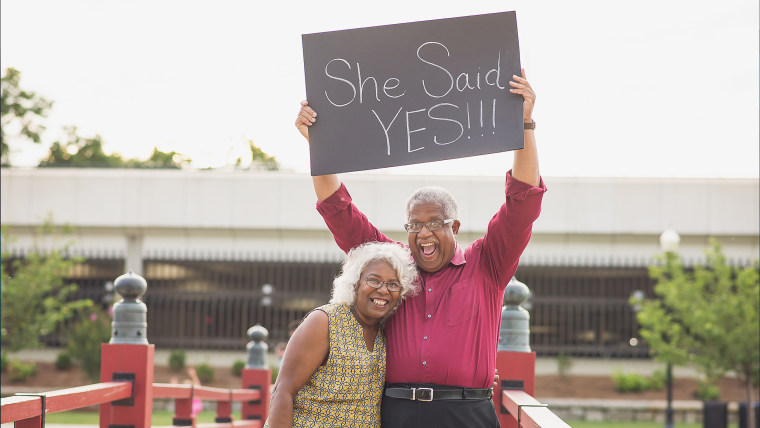 "From time to time we'd greet each other, then go back and sit in our separate seats," Wilson added. "She has this beautiful 8-billion-dollar smile and I just kept looking at her, but I didn't make any overtures."
Myers, who was married once but got divorced 30 years ago, agrees that she wasn't trying to date anyone at the time, but her church friends kept pointing out that Wilson was single, she said. And when Wilson missed church for a couple of weeks, Myers noticed. At their next meeting, she let him know.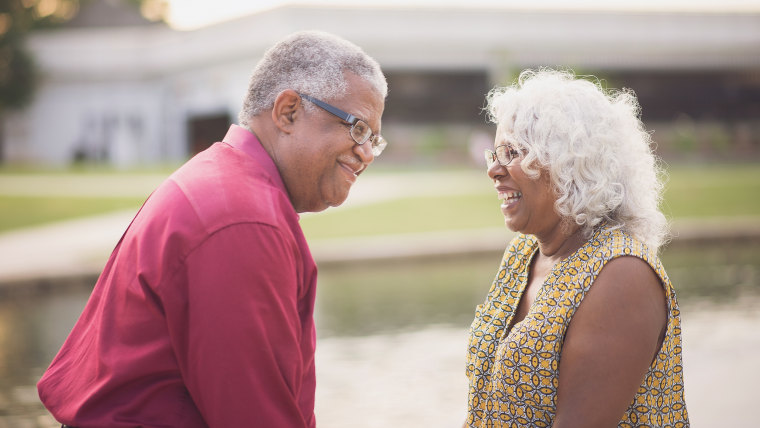 "I said to him, 'Where have you been?!'" Myers told TODAY. "I don't know what made me say that to him."
Wilson responded with a hug. The couple agrees that moment was when they both realized that there might be a mutual interest.
"Now I'm really looking at her and trying to figure out if she likes me," Wilson said. "I told my sister, 'I think that woman likes me.'"
Wilson's sister intervened with a plan to invite Myers to a family weekend, so the couple could spend time with each other outside of church.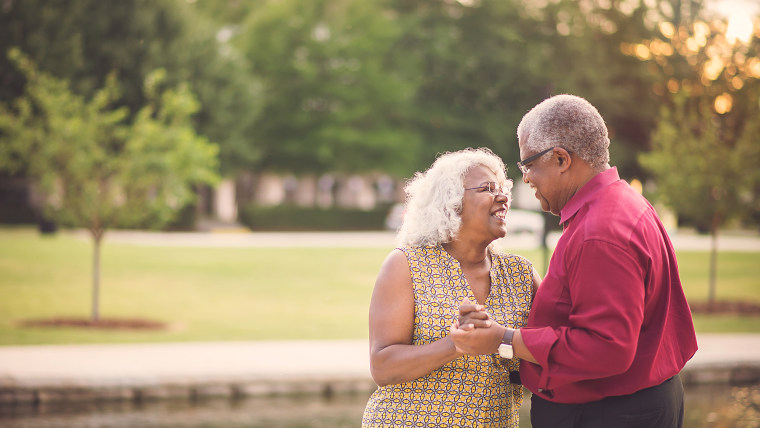 Four months later, the two are engaged to be married on July 29th.
"It's been, in one sense, a whirlwind romance," Wilson said. "But when you get our age you can't be fooling around with all these different rules of society — I'm 70 years old and I ain't got time for that!"
Wilson proposed by giving Myers a devotional book with her initials on the front, but the initials were special: They were updated to reflect his last name.
To commemorate their upcoming union, Wilson's daughters demanded that he and Myers take engagement photos. Their photographer, Gianna Snell, confirmed what her pictures already displayed: The photo session with these two was an absolute dream.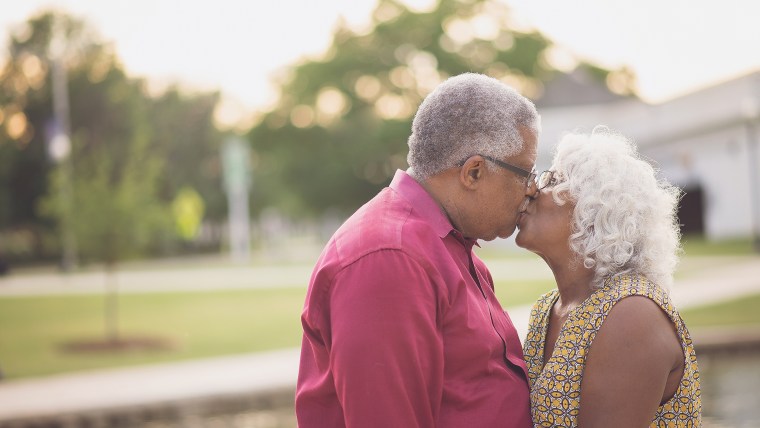 "A lot of times, with younger couples I have to coerce them to show affection," Snell told TODAY. "But these two? He just kept pulling her close — there was something magical about it."
Snell said that by the end of their photo session, they had been stopped by multiple people in the park and asked for photos. Onlookers, it seemed, were smitten.
"I never thought that I would be able to love this way again," Wilson said. "It's a gift from God and I feel highly favored."
Their love is a gift to all of us.