Miami Dolphins' former offensive lineman Johnathan Martin shared his first public comments since a bullying scandal on NBC Nightly News on Tuesday, and his interview with NBC Sports analyst Tony Dungy will air on TODAY on Wednesday morning. 

Martin was at the center of a controversy when he left the team last October after accusing teammate and fellow lineman Richie Incognito of bullying him. Incognito was subsequently suspended for conduct detrimental to the team. 
"I'm a grown man. I've been in locker rooms. There's vulgar language used in locker rooms," Martin told Dungy. "One instance doesn't bother me. It's the persistence of it.
"I wish I would have had more tools to solve my situation, but I felt trapped, like I didn't have a way to make it right. It came down to a point where I felt it was best just to remove myself from the situation."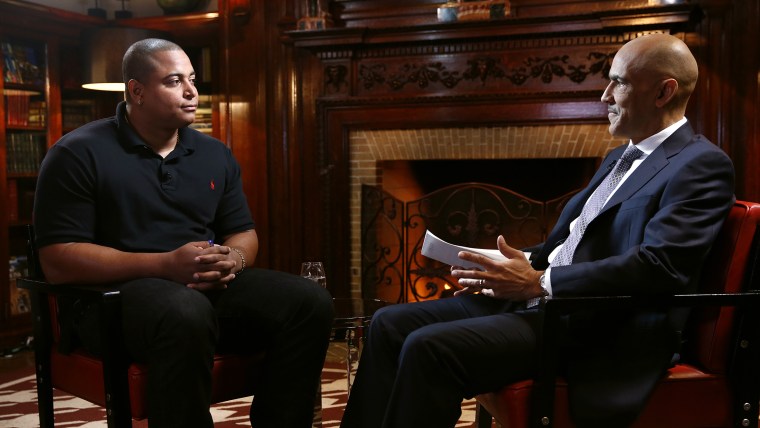 Jonathan Martin says he 'felt trapped' in Dolphins' locker room
Dungy will appear live on TODAY on Wednesday to talk about his discussion with Martin.