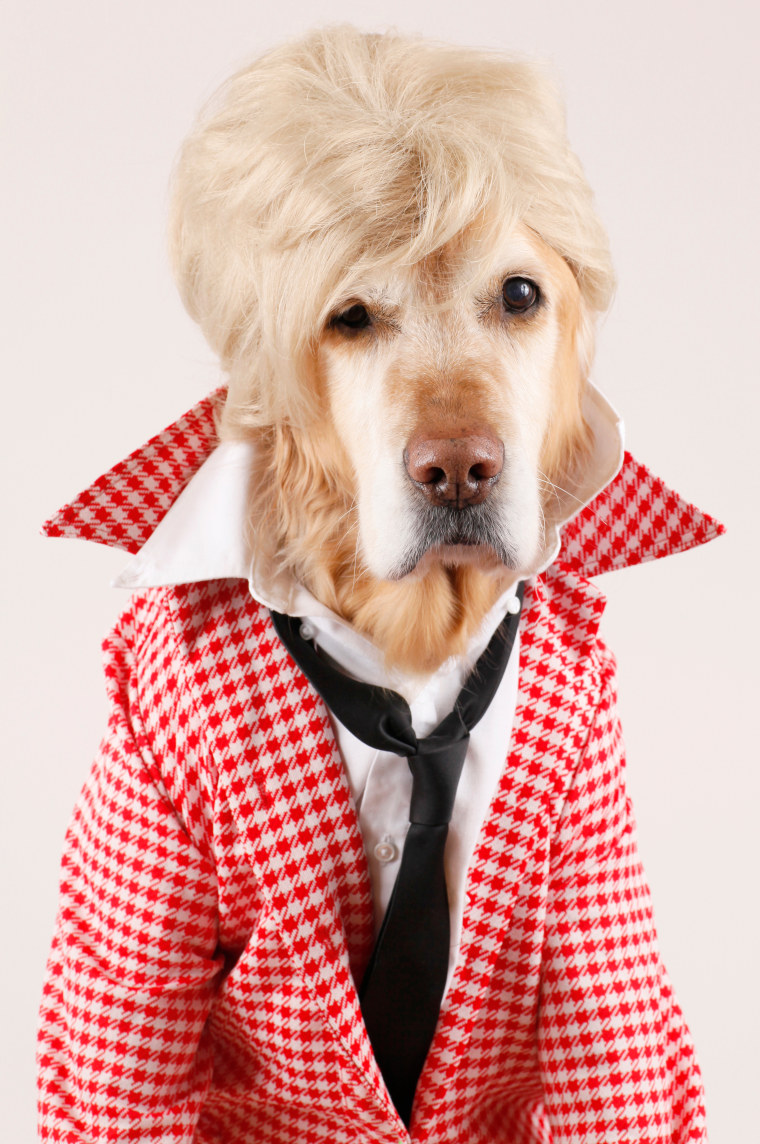 An Ohio-based freelance photographer who takes pictures of her dog in costumes has gotten rapped on the nose for putting up a billboard in L.A. featuring the pet dressed like Ellen DeGeneres, according to the L.A. Times.
Madalyn Ruggiero paid a lot of kibble for the billboard -- $6,000 -- in the hopes of getting her dog Denali on "The Ellen DeGeneres Show." As she told the Times, "She says she likes dogs, so I thought she'd love my dog."
The billboard read: "Ellen, Denali the Dog Wants to Meet You."
Her rental was set for six weeks, but the billboard company told her the ad had to come down after five days. Tim Fox, director of governmental affairs for billboard company CBS Outdoor wrote in a statement, "Our CBS Outdoor Attorney has advised that we take down the Denali The Dog bulletin ASAP due to the fact that the clothes the dog is wearing in the copy and the use of the name 'Ellen' appears that they are trying to trade on the public image of Ellen DeGeneres."
Fox added that the billboard campaign ended "at the demand of the representatives of Ms. DeGeneres and her show," though an "Ellen" publicist said she did not know about the controversy.
Related content: