Mikayla Holmgren was born for the stage. A dancer since age 6, she thrives in front of an audience, whether performing, speaking on behalf of her university, mentoring children or competing in beauty pageants.
Holmgren isn't like a lot of other 22-year-olds. And that has nothing to do with the fact she has Down syndrome.
In April, Holmgren applied to the Miss Minnesota USA pageant. To her delight, she was accepted, making her the first contestant with Down syndrome to compete for the state's Miss USA crown.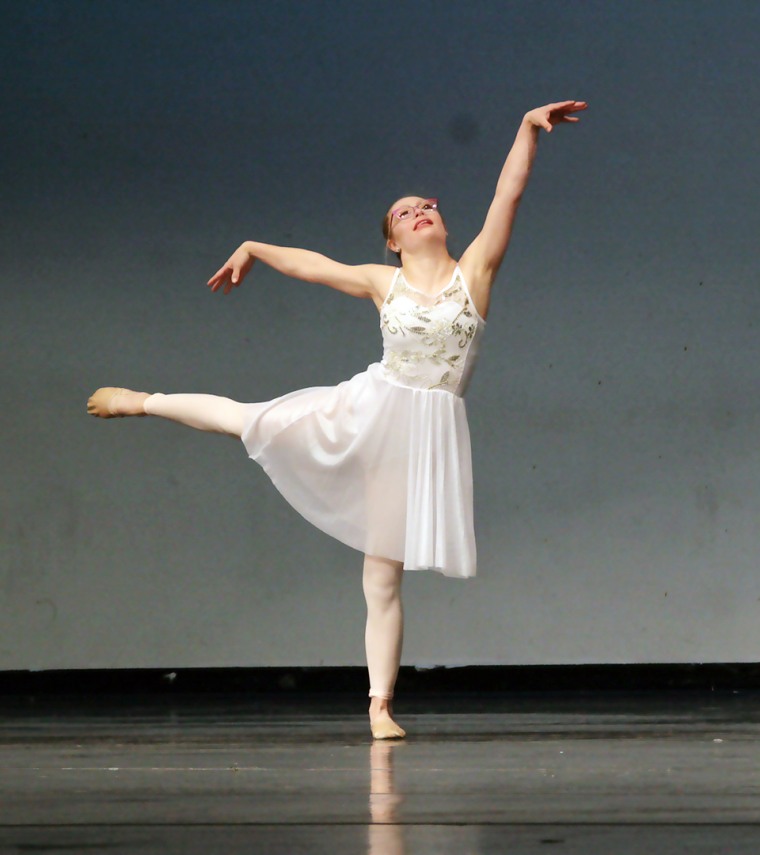 And she may even be the first contestant with Down syndrome to compete in the broader Miss USA competition, pageant officials said, though they couldn't be sure.
Should she be successful, she'll get a shot to become Miss USA in 2018.
"I want to be a model to other young woman with Down syndrome that they can do whatever they put their mind to," Holmgren told TODAY in an email.
RELATED: Halima Aden wears hijab and burkini in Miss Minnesota USA pageant
In addition to the chromosomal disorder that affects about 1 in every 700 babies born, Holmgren was born with epilepsy and a portion of her esophagus missing. Doctors were uncertain whether she ever would walk or speak normally.
But even as a baby, she defied expectations, walking at 9 months and talking at 13 months.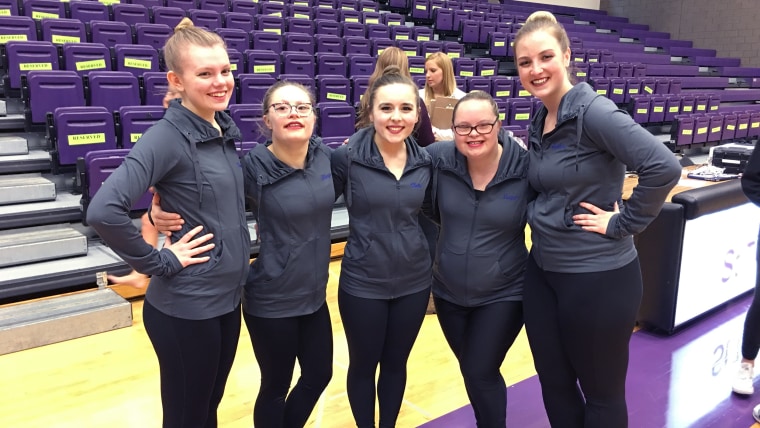 When she was around 6, her mother, Sandi Holmgren, enrolled her in dance classes. She took to it quickly and later started gymnastics. To this day, Holmgren credits much of her daughter's health and social development to her physical activities.
RELATED: Woman with Down syndrome living her dream as Zumba instructor
"Dance is so good for children with special needs. It strengthens them physically and helps them socially," she said.
With Mikayla Holmgren's zest for life, performer's mentality and history of advocacy and mentorship, pageants were a natural next step.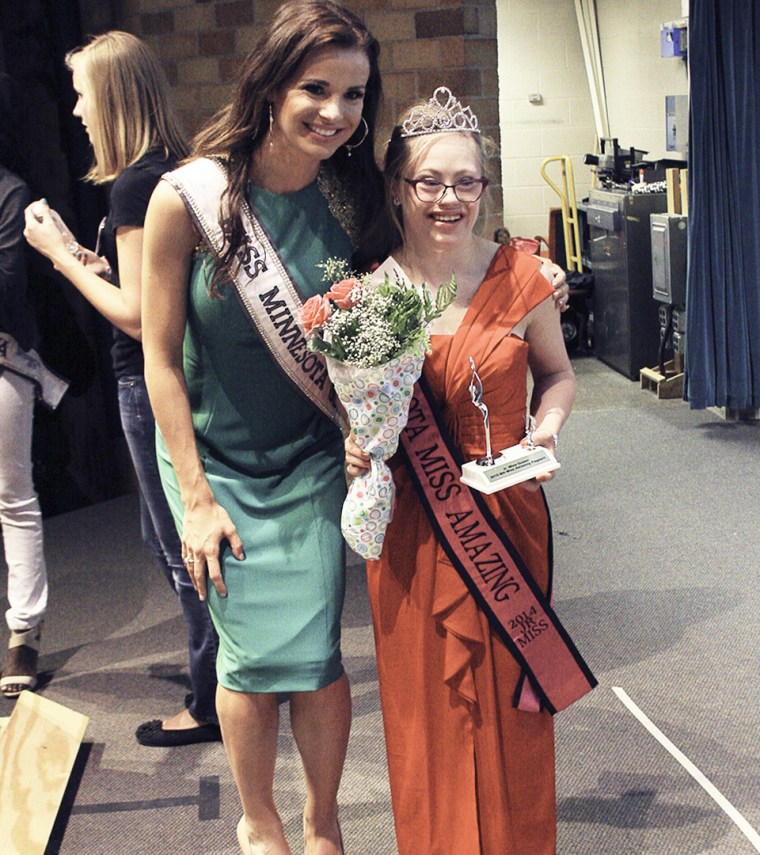 In 2015, she won the Minnesota Junior Miss Amazing title in a pageant designed especially for women with special needs. After enrolling in Bethel University's Inclusive Learning and Development program, she decided to give pageantry another go.
"I just think how blessed am I to have this beautiful daughter that is making a difference in the world and showing others a different face of beauty," her mother said. "She's just a go-getter — I don't know what it is about her."
RELATED: This woman is the first person with Down syndrome to finish Austin Half Marathon
Holmgren's goal as a Miss USA contestant isn't necessarily to bring home the crown. She wants to spread awareness that people with disabilities are beautiful and capable, too.
Holmgren isn't the first pageant contestant to hit the stage with a disability. She follows in the footsteps of Abbey Curran, the Miss Iowa USA 2008 titleholder who has cerebral palsy.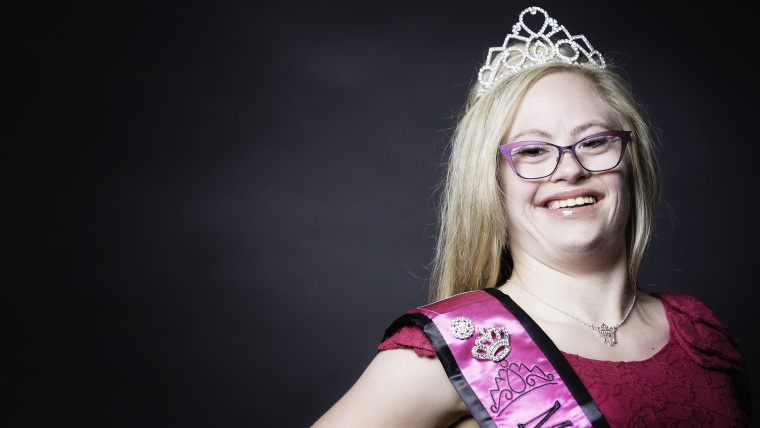 In 2003, Curran founded the Miss You Can Do It Pageant, a competition for girls with special needs.
Despite the efforts of Curran and others, disabled representation in high-profile beauty pageants is still fairly low.
Denise Wallace, co-executive director of Miss Minnesota USA, insists the pageant celebrates women from all walks of life.
In 2016, the Miss Minnesota USA pageant welcomed Halima Aden, a Somali-American contestant who donned a hijab and burkini bathing suit during the competition.
"I have to give a lot of credit to someone like Halima or Mikayla. It takes that one strong woman to step up and say, 'I can do this. I want to and I will,'" Wallace said. "The message is that they may be the first, but they won't be the last."
Holmgren will compete in the Miss Minnesota USA pageant Nov. 25 and 26. Her family launched a Go Fund Me account to help with pageant expenses.