/ Source: TODAY contributor
Blame it on Lizzie Miller's belly.
It seems you can hardly pick up a magazine or turn on a fashion television show these days without seeing and hearing about plus-size models. These "real"-size women (in sizes 12-14-16 and up) are finally getting their due.
And it all started with a 3-by-3-inch picture of the gorgeous Miller in Glamour's September 2009 issue, wearing nothing more than skimpy panties, her healthy skin and a smile on her face. Oh and yes, a little roll of flesh across her belly — which resonated with women, and the fashion community, everywhere.
With the international fashion crowd turning its focus to New York as the city's Fashion Week gets under way (it officially starts Sept. 9, but there are shows starting Sept. 7), plus-size models and real women will be sharing the spotlight with their size 0 and 2 mannequin sisters. 
On Sept. 15, OneStopPlus.com, a fashion shopping portal for women sized 12W to 44W, is hosting the first fashion show to feature plus-size women exclusively. "We wanted to focus on and validate the 62 percent of American women who can relate to these sizes," Nancy LeWinter, editorial director of OneStopPlus, told TODAYshow.com. "Literally, it's about time."
The show will feature some of the most recognizable plus-size models — including Miller and Toccara Jones (from "America's Next Top Model") — and will have such celebrities as Emme and Nikki Blonsky in the audience.
There are a couple of reasons that this Fashion Week is the appropriate time for plus-size women to take the catwalk, LeWinter said. "Fashion has gotten better — there are more and more designers making bigger clothes. And consumers are being validated as the fashions are evolving."
It's also au courant. Marc Jacobs' Louis Vuitton and Prada led the trend for fall, showing clothing that was made for fuller figures, accentuating the curves most women have. 
The trend extends to entertainment as well. " 'Mad Men' — and specifically Christina Hendricks, who plays Joan — has us celebrating curves again," said TODAY show style expert Stacy London. "It's about creating curves [through styling], or accentuating the curves you have."
Still, when it came time for Hendricks to appear at the Emmy Awards Aug. 29, she bemoaned to a Scottish newspaper that "not one designer will loan me a dress — they only lend out a size 0 or a size 2." Fortunately, New York designer Zac Posen came to the rescue with a hourglass dress of lilac-colored chiffon, with a boned bodice that made the most of the actress's ample cleavage.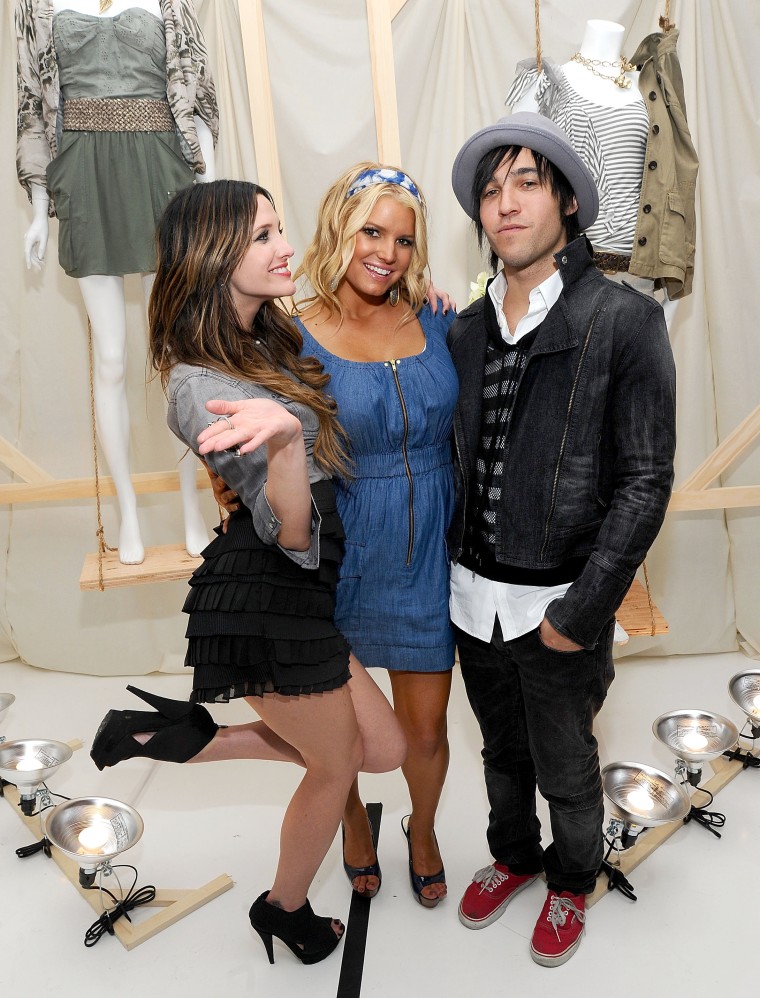 Another star who is no stranger to showing off her curves is singer Jessica Simpson, and her very public hits and misses (remember the mom jeans?) have put her in tune with what works for real women's bodies. Her new jeanswear collection launched last month at stores across the country. To celebrate, Simpson hosted a fashion presentation Tuesday that featured real women — her friends and family, in fact.
"When she's designing, she has her best friends in mind," a Simpson spokeswoman told TODAYshow.com. "It's all about dressing for every girl."
The Simpson event featured friends like CaCee Cobb and sister Ashlee Simpson-Wentz modeling different styles of jeans while Jessica explained why the various versions work for each body type.
Simpson's embracing more than just her curves.