The movie "Cool Runnings" is 20 years old, but Jamaican bobsledder Winston Watts admits he still watches it regularly.  

"It's a movie you cannot get tired of watching,'' Watts told TODAY.com. "It's very touching. It's so emotional. Even up until today I watch that movie like it's new. It's just inspirational."
Watts, who was a member of the Jamaican Olympic teams that competed in bobsled in 1994, 1998 and 2002, has come out of retirement to lead a push to qualify for the 2014 Winter Olympics in Sochi, which would be Jamaica's first appearance in the sport since 2002 after failing to qualify in 2006 and 2010. The 46-year-old and his Jamaican bobsled teammates are hoping to create their own sequel to the feel-good story of the 1988 Olympic bobsled team from the tiny island nation.
"We have another chapter to write,'' Dudley "Tal" Stokes, one of the original bobsledders from 1988 and the current president of the Jamaica Bobsleigh Federation, told TODAY.com.
"We want to go out there and show the world that we're still around, that we're still competitors,'' said Watts. "You always hear people at events and over in Europe even asking, 'Hey, where is the Jamaican bobsled team?'''
It turns out the majority of the team is basing its comeback from an unlikely place — tiny Evanston, Wyo., with a population of just over 12,000. The town is right near the border with Utah and has become their training center thanks to its proximity to Park City, Utah, which has a bobsled track remaining from the 2002 Winter Olympics in Salt Lake City.

Watts is eight years older than any bobsledder who has ever qualified for the Olympics, but he was persuaded to make one more run at a spot in the two-man bobsled by former teammate and good friend Lascelles "King" Brown. Following the 2002 Olympics, Brown began competing for Team Canada, winning a silver medal in the two-man event in 2006, after marrying a Canadian woman and becoming a citizen. When he visited Watts in 2010 and saw the shape his friend was in after working in the oil fields of Wyoming, Brown inspired him to get back into bobsledding for the Jamaican team.
"Everyone kept asking me in Canada, 'Where is the Jamaican team?''' Brown told TODAY.com. "I went to Winston and said, 'Now you're living in the States, you understand how bobsled works inside and out, and it's cheaper for you to get access to a track rather than living in Jamaica and flying over here.' Plus, he is in great shape. I think they have a legitimate shot to make it to Sochi."
"I think this crew with Winston has a very good chance in qualifying in the two-man,'' Stokes agreed. "They have new equipment, good runners and the usual outstanding athletes. The tough part of (Watts) making a comeback is the mental aspect and all the work that has to go in around the sport. I'm a little surprised he's chosen to take that on, but he's very serious and has matured in a lot of ways."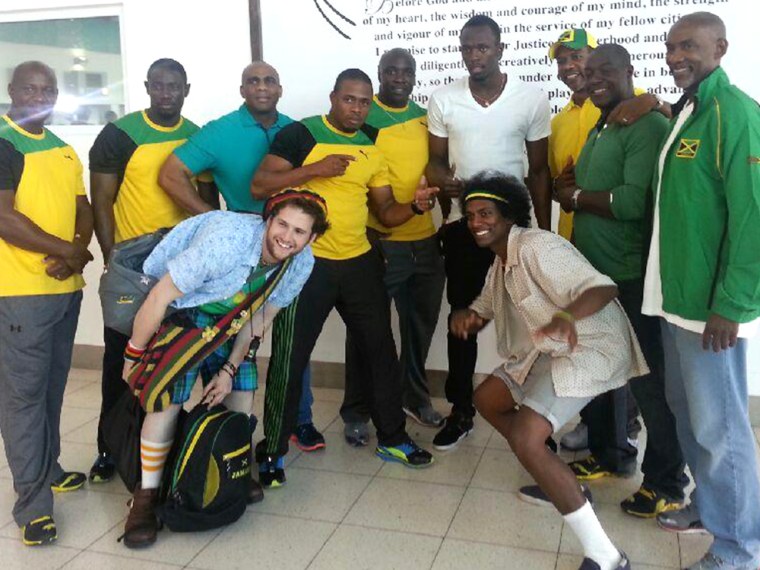 After a failed bid to reach the 2006 Olympics, Watts retired to take care of his family, but he was intrigued by the idea of giving it one more shot. He began his bobsled career on the Olympic team in 1994, after being recruited by the members of the original Jamaican bobsled team, who saw him working out and asked if he would be interested in giving it a try. More than 20 years later, he is still enthralled with the sport.

"I started thinking, yes, I know I have some age on me, but in the shape I'm in, I can do this,'' Watts said. "I am hungry to achieve this." 
He also had the support of Evanston, which has been a proud home of Jamaican bobsledders since 1997 thanks to the efforts of local lawyer Paul Skog, a resident of the town for more than 30 years. 
"I saw the movie 'Cool Runnings' and figured they have to train somewhere, so why not give them a call and see where they train?''' Skog told TODAY.com. "We are 45 minutes from the track in Park City. Without authorization, I got ahold of the team, and offered the town as a home away from home. The town really gave of itself, and (the Jamaicans) started coming in 1997. The town helped the Jamaican team get to the 1998 Olympics. Just about all of them retired after '98, so Winston pretty much put the second generation of Jamaican bobsledders together."
"They adopted us and helped us through the years,'' Watts said about the town of Evanston. "They can't get rid of us."
Three other Jamaican bobsled members are based in Evanston, with two others in Jamaica, according to Watts. It has been easier to train for the two-man event because it is often difficult to assemble four team members to practice for the four-man bobsled event. 
While they have a two-man sled donated from Germany, funding for travel and living expenses has been their biggest hurdle. The team does not have a large corporate sponsor and the Jamaican bobsled federation has a very small budget, but the bobsledders are grateful for sponsorship dollars from local businesses. They are also accepting donations on the team's website.

"We are really barely scraping through with funding right now,'' Watts said. "We have the sled, we have the manpower, so it's mainly just raising money to travel in order to train and compete to qualify, and also just living expenses while we train."
Securing high-level equipment was a crucial step in qualifying because the Jamaicans feel like their athleticism measures up to any team in the world. Watts and Brown set an Olympic record for the push-start segment of the two-man race in 2002 at 4.78 seconds.
"Winston and his brakeman set the Olympic record for the push-start segment of the race, thus proving the premise of the movie, that Jamaica has great athletes and that the only reason they lost was because of the equipment and the coaching,'' Skog said.
"If you have good athletes and good equipment, you're going to win,'' Watts said. "Those years, we had some of the best athletes in the world, but we didn't have high-class equipment."
Brown said the Canadian team also has offered assistance to the Jamaican team by providing access to its coaches and training facility in Calgary.
"We want to see them make it to the Games,'' Brown said.
The main obstacle now is a more intricate qualifying process that requires a good amount of travel for training and participation in qualifying races in locations like Calgary and Lake Placid, N.Y. A pilot must be ranked in the top 50 by the international bobsled federation (FIBT) as of Jan. 19 to qualify for Sochi, and Winston is currently ranked No. 30 in the two-man sled event.
"The qualification standards and requirements have been getting more and more difficult,'' Stokes said. "It's much different than when we first competed (in 1988)."
The hope is that a spot in Sochi will bring enough attention and sponsorship to ensure that the Jamaican bobsled team can be a regular Olympic qualifier.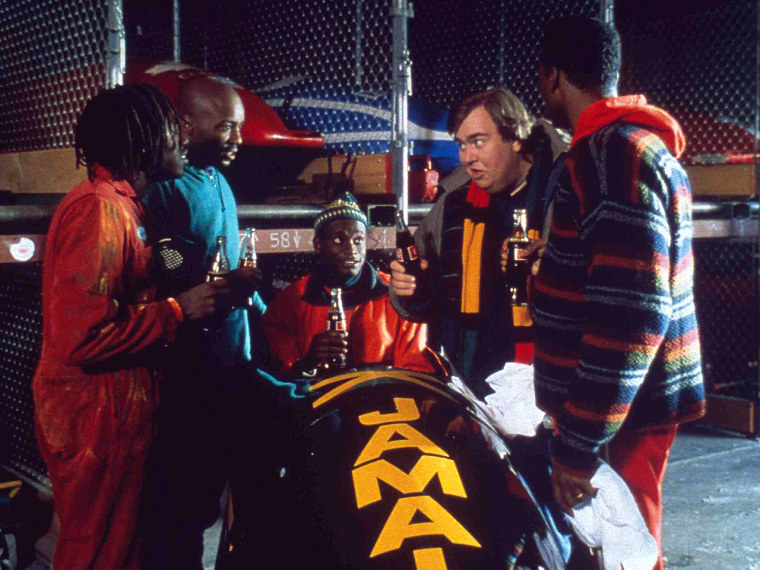 "That's how it works,'' Stokes said. "You create a buzz and a hype and an interest and keep that going."
The underdog story of the Jamaican bobsled team remains today, though in a slightly different form than the one that inspired the hit movie 20 years ago.
"I think people have an emotional connection to the story,'' Stokes said. "It's an unusual underdog story because of the circumstances and peculiar struggles, and trying to do it from a warm country without many resources. The key is to keep coming back to the Olympics to keep the story alive."