Family members of Broadway star Ruthie Ann Miles say the pregnant actress is recovering from injuries she received when a car struck her and killed her 4-year-old daughter, Abigail, and the 1-year-old son of a friend earlier this week.
"Thank you for your prayers over our families and holding us in our pain," according to a note posted Thursday on the Twitter account of Miles, who is expecting her second child. "We are extremely grateful for your kindness and generosity."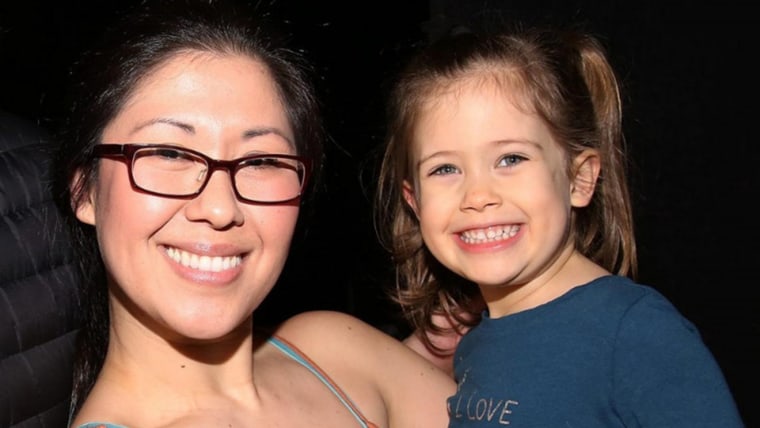 On Monday, Miles and her friend Lauren Lew were crossing a Brooklyn street with their young children when all four were struck by a vehicle that allegedly ran through a red light. Lew had been pushing her year-old son, Joshua, in a stroller at the time. A fifth pedestrian also was struck but was expected to survive his injuries.
"Ruthie is now out of ICU and healing, by all accounts it is a miracle our second child is unharmed," the post on her social media page said. "Please continue to pray for the Lew and Blumenstein families as we process the unthinkable and lay our grief in the loving arms of Jesus. Joshua and Abigail are now resting in heavenly peace and joy."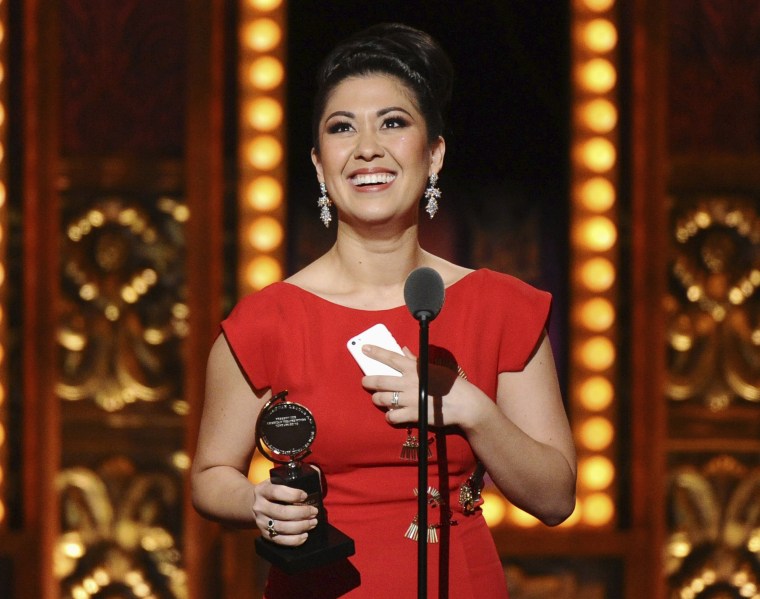 Miles, 34, won a Tony Award for best featured actress for her 2015 Broadway debut, "The King and I." She also starred in "Sunday in the Park with George" alongside Jake Gyllenhaal and had a recurring role on the FX series "The Americans."
Police told NBC 4 New York that authorities are investigating claims by the 44-year-old driver of the car responsible for the accident that medical problems may have caused the collision.
Since news about the tragedy broke, the Broadway community responded by posting their condolences on social media and linking to the GoFundMe page for Miles and her family. There also is a GoFundMe page for Lew's family.
"Hamilton" creator Lin-Manuel Miranda wrote in one tweet he was "heartsick for Ruthie and her family." In a follow-up post, he linked to Lew's fundraising page and encouraged people to help.
"Sending love to you and your family there are no words. Except you are loved," wrote Kristin Chenoweth.