/ Source: TODAY contributor
It was supposed to be the end of a five-year saga — the day a New Jersey father was finally allowed to take his 9-year-old son back home. Instead, it became another wrenching setback in an international custody battle that has engaged even the presidents of both the United States and Brazil.
"I've been down this road before," a drawn and haggard David Goldman told TODAY's Meredith Vieira Friday from Rio de Janeiro. "I've been right here in front of this camera with the same view behind me, discouraged, disappointed, but no less determined to save my son."
'Expect the unexpected'Goldman had flown to Rio Thursday to finally bring his son home in accordance with a ruling by a three-judge appeals court in Brazil. But before he could even see Sean, one member of the Brazilian Supreme Court issued an injunction against the transfer, saying that Sean deserved to express his wishes in court.
"It's just something to expect the unexpected," said Goldman. "Until I'm on a plane with Sean, it's not over. Until we're back home in America with me and his family, it's not over. Hopefully, we're getting closer."
On Friday, Goldman asked Brazil's attorney general to join his battle before the nation's Supreme Court, and a spokesman for the attorney general's office said the agency was looking into the request.
"We're evaluating how to proceed in this matter. A decision could be made today, or it could take more time than that," the spokesman told the Associated Press on condition of anonymity, as he was not authorized to discuss the case.
Goldman doesn't have a lot of time.
The Supreme Court adjourns for a two-month holiday break this weekend. If the entire court does not act to dismiss the injunction, court sources say, Goldman will have to wait until February to resume his battle.
But Goldman held out hope that the court might yet take action before it adjourns. "Fortunately this stay has nothing to do with the return order of my son. He is still ordered to return by a three-judge panel. This is just another stall tactic that just has to stop," Goldman said.
If he cannot take Sean home, Goldman hopes he can at least see him for the first time since June.
"I have a whole bag full of presents that I brought for him, even if it's only for five minutes to wish him a happy holidays, to tell him I love him," Goldman said.
Long battleTraveling to Brazil with Goldman was U.S. Rep. Chris Smith, who has taken a personal interest in his constituent's battle. Smith told Vieira that three court-appointed psychologists in Brazil have said that the efforts of Sean's Brazilian family to turn him against his biological father are harming the boy.
"David's legal team will file and will aggressively push that an egregious harm is in the process of being done," Smith told Vieira. "Three psychologists have found that David's son, Sean, is being hurt psychologically every day he is away from his real father."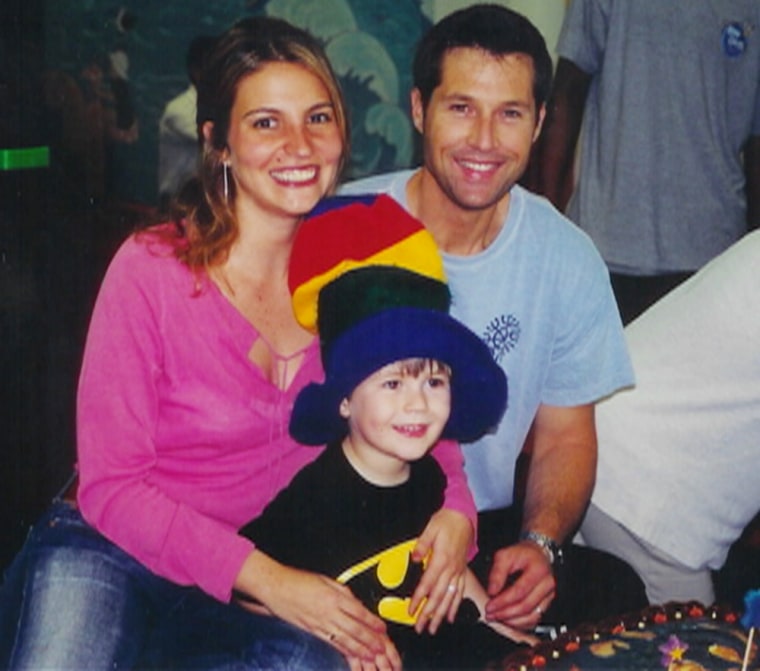 Sean is 9. Five years ago, when he was 4, his mother and Goldman's wife, Bruna, took him to her native Brazil for a two-week vacation. She never returned. Instead, she divorced Goldman and married a Brazilian from a prominent and politically well-connected family.
Bruna and her new family ignored a New Jersey court ruling that ordered Sean returned to his father, and they fought Goldman's legal efforts to regain custody. When Bruna died last year in childbirth, Sean's Brazilian family moved to adopt him.
Both the United States and Brazil are signatories to the international Hague Treaty that demands that children like Sean be returned to their natural birth parents. But Sean's Brazilian family has successfully fought off Goldman's efforts to get Brazilian courts to comply with international law.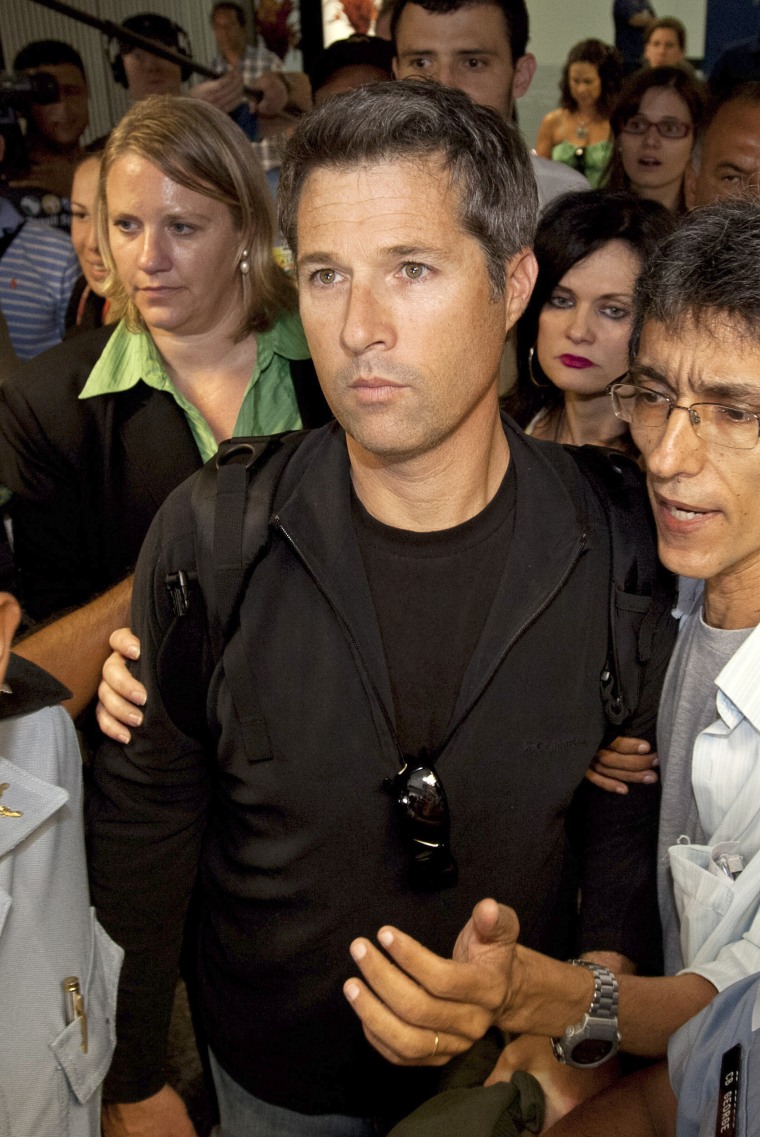 Last February, after Secretary of State Hillary Clinton got involved, the case was transferred from local Brazilian courts to the federal courts, and Goldman was finally granted permission to see Sean. President Barack Obama also brought Sean's case up during a meeting with Brazilian President Lula da Silva.
'Psychological torture'Silvana Bianchi Ribeiro, Sean's maternal grandmother, told the privately run Agencia Estado news service she was elated with the injunction keeping Sean in Brazil. According to her, Sean, who has dual citizenship, has said he wants to remain in Brazil.
"His testimony has never been heard," she said. "As a Brazilian citizen, he deserves it. He is a child of nearly 10 and he knows quite well what he wants."
To underscore that point, the lawyer for the Brazilian family showed reporters a card he said Sean drew. "I want to stay in Brazil forever," it read in large, green lettering.
Goldman, however, said it was wrong to ask a child to testify. He suggested that the family is unduly pressuring the boy, trying to convince him that he wants to remain in Brazil. "Everyone knows the abuse that my son is being afflicted by," he said.
Goldman said that the father of Sean's Brazilian father gives lectures in that country advising others how to defy international law in similar custody battles. He accused the family of psychologically torturing Sean and convincing him he wants to remain in Brazil. "They brainwash him, they torture him," he charged.
The case has drawn wide attention in Brazil as well as in the United States. Goldman said that many Brazilians have come to support his fight to regain custody of Sean.
"[They] keep coming up to me saying, 'You have to get your son back. This is crazy, I'm so ashamed,' " Goldman told Vieira. "The people here don't want this. Nobody wants this — just a few bad people and a few confused people."