Barack Obama has made an executive decision when it comes to being asked to take selfies with fans. He and former first lady Michelle Obama veto all such requests.
"For Michelle and myself, no selfies," the former president told the audience Tuesday during opening remarks of his two-day Obama Foundation Summit aimed at stoking the passions of the next generation of community organizers, according to DNAInfo Chicago.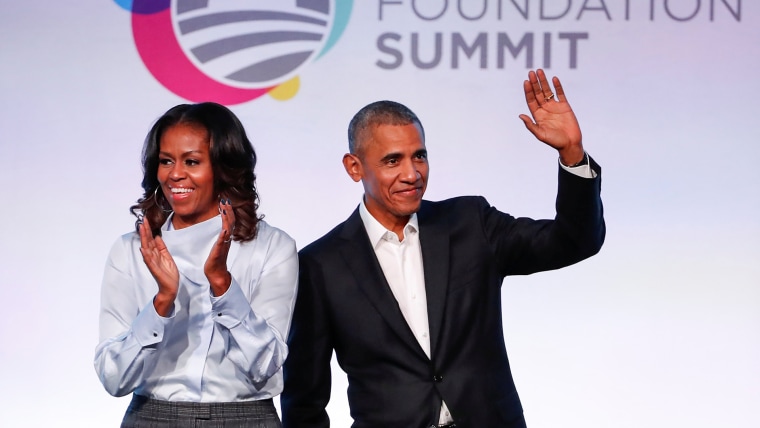 "This seems trivial, but it's not. One of the weird things about being president is I found people were no longer looking me in the eye.
"They approach me either like this, or like this" Obama added, mimicking phone-waving selfie-takers.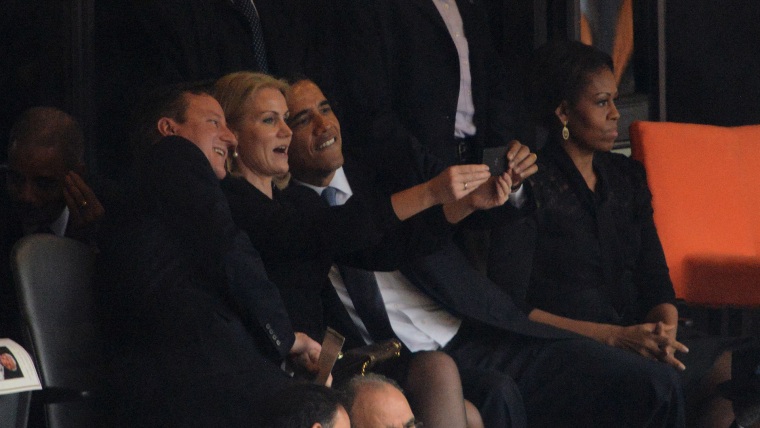 And he pointed out to the crowd of young activists, that means they aren't seeing the bigger picture.
"To see young people organizing in states all over the country through social media is amazing," said Obama. "But blocking yourself from having a conversation or seeing somebody and recognizing them and listening to them because you are so busy trying to get a picture ... then you are, I think, in some ways, contributing to what separates us rather than trying to break through."
That fits the messages the Obamas have been promoting over the two-day event at the Marriott Marquis hotel promoting their foundation's mission to promote civics and inclusivity, and to do so with an emphasis of personal interactions over social media volleys.
Instead of snapping, Obama suggested using the close encounter to have "actual conversations" with the former First Couple, "which would be nice."
There will be plenty of photo opportunities, though, for those attendees who scored tickets for the star-studded concert that closes the Summit Wednesday night at Chicago's Wintrust Arena and features Chance the Rapper, The National, and Gloria Estefan.