For more than 50 years Lucille Ball has been television's most recognizable and beloved face. As Lucy Ricardo she was the ultimate screwball housewife, getting herself into and out of scrapes with unmatched comic finesse. Indeed, she was so funny, and so central to the cultural landscape, that we often overlook Ball's role in shaping that turf: as producer of her own show and a cofounder of a major studio, she was a pioneer, rewriting the rules and forging new paths for women in the boardroom and on the sound stage. In "Ball of Fire," Stefan Kanfer goes beyond the icon to examine the difficult life and enduring work of the most influential woman in modern American comedy. Read an excerpt below.
A LITTLE WORLD OUT OF NOTHING
FEW INTIMATIONS OF Lucille Ball's character and career can be found on her family tree. Hers is a classic instance of the comic talent that surfaces without genetic antecedent. There have been, of course, many such "sports" in show business, performers who sprang from generations of laborers or small-time entrepreneurs. But most often these comedians and clowns were first-generation Americans, breaking out from the poverty, illiteracy, and prejudice that still afflicted their parents. Moreover, the great majority of them came from the streets of New York City, where demonic energy was the only résumé they needed, and where opportunity lay all around them-from larceny and murder to medicine, law, and entertainment.
Lucille had little in common with the generation that was to beget laughter in vaudeville, in the legitimate theater, and on the sound stages of the 1930s. Compared to them she is a bloodline aristocrat. "My mother, Desirée Hunt," her account proudly states, "was of French-English descent, with a touch of Irish from her father's side that showed in her porcelain-fine English complexion and auburn hair." Lucille's father, Henry Durrell Ball, was descended from landed gentry in England; some of the family came to the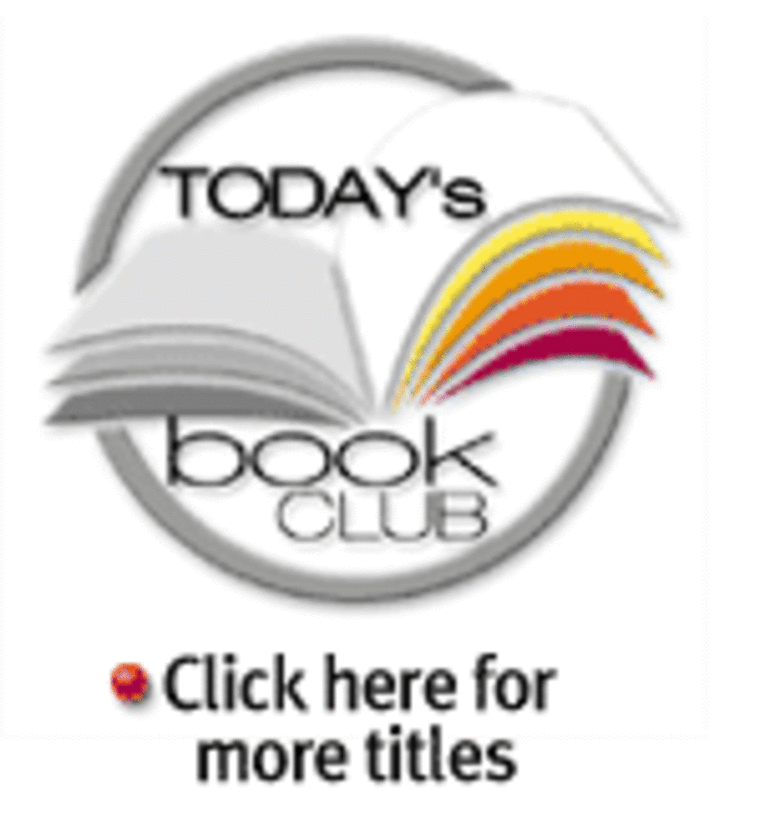 New World as early as the seventeenth century. She was delighted to note that there was "some Ball blood in George Washington" since "his mother's maiden name was Mary Ball." If there were any deeper investigations of the Ball genealogy, Lucille did not record them. Actually, George Washington's relationship with his mother was one that grew increasingly unpleasant and embarrassing. Hardly had George left home when Mary began to complain publicly about her son's neglect. Rather than take pride in his early career, she used it as a lever to pry favors from him. During the French and Indian War, for example, he suffered terrible privations in the service of King George III. Mary displayed little interest in his ordeal; her letters demanded more butter and a new house servant. Irritation between parent and child remained until her death in 1789.
Evidently a number of Mary's descendants were working folk and farmers, scattered about the United States, with little in the way of wealth or prospects. For one of them, fate intervened in 1865, when oil was discovered in the appropriately named town of Pithole, Pennsylvania. Clinton Ball, Lucy's great-grandfather, had property in the vicinity, accepted the enormous bid of $750,000, and headed for the progressive, gaslit village of Fredonia, New York. There he built a large house and acquired an additional four hundred acres. Clinton must have found Protestant fundamentalism to his liking; he donated generous sums to local churches, but made certain that anyone who preached there hewed to his literal interpretation of the Bible. Unsurprisingly, he looked upon city life as licentious and went so far as to forbid any of his six children to dance.
Five of them obeyed; the sixth was an adventurer who wanted something more than received wisdom. Jasper Ball-"Jap," as he preferred to be called-married young and became a father soon afterward. He settled the family in Jamestown, New York, and began to invest his savings in the newfangled telephone business. When the hinterlands proved inhospitable to the invention he sought employment out west. The Securities Home Telephone Company of Missoula, Montana, hired him as manager, and for many years he shuttled between work and family, from the towns and villages of Montana to his home in upstate New York. In time Jap's admiring son Henry Durrell Ball ("Had" to family and friends) came to Missoula and signed on as a lineman for the phone company. In 1910 Had returned to Jamestown to visit his mother and sisters, and while he was there someone introduced him to the eighteen-year-old Desirée Evelyn Hunt, the daughter of a professional midwife and a man who had worked at a number of trades, including hotel management, mail delivery, and furniture construction. (She chose the Frenchified spelling; "Desire" was the name on her birth certificate.) The twenty-four-year-old Had qualified as an attractive older man. Several months later, on September 1, 1910, the two were married at the two-story gabled home of Frederick and Flora Belle Hunt. Some 140 guests witnessed the ceremony, conducted by the Reverend Charles D. Reed, pastor of the Calgary Baptist Church. It was the biggest social event of the season. Contemporary photographs show a pale, conventionally pretty young woman, and a husband so lean he appears to be two profiles in search of a face.
Laden with gifts of silver, linen, and furniture, the couple boarded a train and headed toward the sunset. They settled in the little town of Anaconda, Montana, about twenty-five miles from Butte. A couple of months later Desirée became pregnant. She expressed a desire to have the baby back home in Jamestown, where her mother could act as midwife. Had consented, and the couple went east in the summer of 1911. On August 6, Lucille Desirée was born.
Once Flora had pronounced her granddaughter fit for travel, the Balls returned to Montana-only to turn around and head back east. Securities Home Telephone had recently acquired the Michigan Telephone Company, and the company needed experienced linemen. The little family resettled in Wyandotte, outside Detroit, a town just far enough from the automobile industry to offer quiet tree-lined streets and clean air. Had regarded it as a fine place to raise a family, and pretty soon Desirée was pregnant again. Everything went well: Had was making five dollars a week, a good salary in those days, and the doctor said that Desirée was the ideal age and weight to bear a second child. As for little Lucille, she was an active, healthy youngster, fond of her mother and crazy about roughhousing with her father-she would scream with delight when he tossed her into the air and caught her inches from the floor.
All this was to change in the awful winter of 1915. In January, cases of typhoid fever were reported in the Detroit area. Public health officials warned citizens to boil their water and to stay away from unpasteurized dairy products. Desirée scrupulously followed their instructions. Had went along for a while, but in early January he treated himself to a dish of ice cream. A week later he began to suffer from sleeplessness, then intestinal problems, and finally he developed a fever of 104 degrees accompanied by delirium. Physicians made a grim diagnosis and nailed a sign to the Balls' front door: keep out-health authorities. Neighbors shut their windows and drew the curtains; there was no vaccine at the time. The family doctor could do little beyond making Had comfortable and preparing Desirée for the end.
Distraught and overburdened, she kept Lucille out of the sickroom and in the fresh air for hours at a time. To ease her mind she tied one end of a rope around the child's waist, the other end to a steel runner on the backyard clothesline. As long as she heard the metal squeal, Desirée knew that her little daughter was running like a trolley from the back of the yard to the front. Whenever the noise stopped for longer than a few minutes she ran outside to see if Lucille had slipped the knot. The three-and-a-half-year-old never did escape, but on at least one occasion she tried. After an ominous silence Desirée found her batting her eyes and negotiating with a milkman: "Mister, help me. I got caught up in this silly clothesline. Can you help me out?"
Had died on February 28, 1915. He was twenty-eight years old. Lucille retained only fleeting memories of that day, all of them traumatic. A picture fell from the wall; a bird flew in the window and became trapped inside the house. From that time forward she suffered from a bird phobia. Even as an adult, she refused to stay in any hotel room that displayed framed pictures of birds or had wallpaper with an avian theme.
Had's widow was twenty-two. She was five months pregnant, with a dependent child, little insurance, and no professional skills. Somehow she summoned the strength to make funeral arrangements in two cities: Wyandotte, where her late husband was embalmed, and Jamestown, where he was to be interred. In order to get a little peace, Desirée enlisted the aid of a sympathetic grocer. Six decades later, Lucille gratefully summoned up images of Mr. Flower: "He let me prance up and down his counter, reciting little pieces my parents had taught me. My favorite was apparently a frog routine where I hopped up and down harrumphing. Then I'd gleefully accept the pennies or candy Mr. Flower's customers would give me-my first professional appearance!" Those gifts came from customers who would rather donate money than pay condolence calls to a quarantined house.
Several days later Desirée and Lucille accompanied Had's body on the long train ride to upstate New York. On the chill, iron-gray morning of March 5, Had was buried at Lake View Cemetery in Jamestown. Lucille looked on blankly, oblivious to the glances in her direction. At the last moment, as Had's casket was lowered into the grave, the loss suddenly hit home. The little girl was led away screaming to her grandparents' house on Buffalo Street in Jamestown. Mother and child had no other refuge.
So an autonomous nuclear family backslid to total dependence, as Desirée returned to the adolescence she had fled, reliant on her parents for food and shelter. Still, Fred and Flora Belle Hunt were kind and undemanding folks; they did everything possible to make their daughter and granddaughter feel wanted and comfortable. The Hunts had lost their own son, Harold, at the age of eighteen, and when Desirée presented them with a grandson on July 17, 1915, they were deeply gratified. When she announced that she would christen him Frederick, after Grandpa Hunt, they were beside themselves. To all appearances, Lucille was once again in an affectionate and secure household.
But she was not satisfied with appearances. "I was largely ignored," she remembered, "and I became very jealous." Lucille had been struck two terrible and inexplicable blows. As she interpreted them, a beloved father had abandoned her without so much as a good-bye. Five months later she had been displaced by a wailing rival who absorbed 100 percent of her mother's love and attention. Confused, anxious about her own mortality, the child became fixated on her grandparents, a pair whose idiosyncrasies she came to cherish. Fred Hunt was an imposing figure, overweight and garrulous, with a wardrobe of three-piece suits that had seen better days. He stoked his omnipresent pipe with Prince Albert tobacco, played popular tunes on the parlor piano, whittled toys for his grandchildren, and palavered incessantly about the sorry condition of the Working Man in America. Hunt's favorite philosopher was Eugene V. Debs, and he was forever booming the virtues of that fighter against economic injustice-a man "baptised in Socialism."
As for Flora Belle, she had been a hotel maid in her youth and she retained both a winsome air and a vivid physical presence; Lucille was to remember her Grandma Flora as "a real pioneer woman." Together, the Hunts encouraged Lucille to learn the piano and to take pleasure in the familiar. These included free visits to the local amusement center. A five-cent streetcar ride brought her to Celoron Park, and admission was free. There Lucille Ball became an upstate Dorothy Gale, "dazzled by the brilliance of the Wonderful City," with Celoron as her Oz. Four-decker picnic boats floated along the twenty miles of Lake Chautauqua; stands offered pink cotton candy on a stick; strollers could gawk at a bearded lady, a strong man, a snake charmer, a fortune- teller. As the wide-eyed children shrieked and giggled, the Phoenix Wheel took them a hundred feet in the air before descending to street level. A ramp let them slide deleriously into the shallows of the lake. John Philip Sousa's men blared away on the bandstand. And a zoological garden allowed glimpses of exotic tigers, as well as the chance to ride Shetland ponies around a little track. Best of all were the nickelodeons, with their joyous two-reelers of Charlie Chaplin and the cliff-hanging serials of Pearl White.
It was as if Lucille had been granted compensation for all the losses of the last year-and a new kind of freedom was still to come. Desirée, brought low by Had's early death, suffered from postpartum depression. Nothing seemed to lighten her burden, and after a few months Fred and Flora Belle determined that the only cure would be a complete change of scene. They bought their daughter a round-trip railroad ticket to California and took over the raising of the children. Two active youngsters were one too many for the aging couple; they entrusted Lucille to her mother's sister, Lola, then operating James-town's busiest beauty salon. The move turned out to be one of the happiest periods in Lucille's life. Aunt Lola had just married a Greek immigrant, George Mandicos, and the couple had eyes only for each other. Their charge came and went as she pleased, making faces in the wide glittering mirrors, nourishing a harmless crush on her uncle George, getting pats and compliments from her aunt's customers. Looking back on those halcyon days, Lucille recalled: "Once again I was an only child, with a mother and a father, and it was such a happy, relaxed time for me."
She was never again to enjoy that status. Desirée came back restored and balanced. Of all the things she had seen out west, only one incident remained in her now placid mind. She had been riding on the same train as Douglas Fairbanks, and as it drew into Los Angeles the actor jumped from the train, vaulted a low barrier, and leaped into the arms of his wife, Mary Pickford, waiting for him in a baby-blue convertible. It was like a dream, Desirée told her parents; she never expected to see movie stars up close again.
When World War I began, Desirée found work in a local assembly plant. There she caught the attention of the strapping, thirty-one-year-old Ed Peterson, a foreman in the sheet metal department. Ed's large features were a mixture of the ungainly and the attractive, and he seemed surprisingly intelligent and well read. Not many eligible men lived in Jamestown; Desirée overlooked the foreman's reputation for drinking to excess. Their courtship was brief; the pair announced wedding plans in the summer, and got married on September 17, 1918.
Lucille fancied that Ed would simply slide into her father's place and make the family whole again. Her dreams were dashed when she sidled over to the groom on his wedding day.
Taking his hand tightly, the seven-year-old inquired in her most flirtatious tone, "Are you our new daddy?"
Peterson frowned down and pulled loose from her grip. "Call me Ed," he instructed.
Lucille and little Freddy scarcely got to know Ed Peterson before he and Desirée took off for Detroit in search of well-paying jobs. Once again Lucille was farmed out. Ed thought it best if the outspoken little girl got some lessons in deportment, so this time she was sent to the home of his parents. There could have been no greater contrast than the indulgent Mandicoses and the severe and elderly Petersons.
---
Excerpted from Ball of Fire by Stefan Kanfer. Copyright© 2003 by Stefan Kanfer. Excerpted by permission of Knopf, a division of Random House, Inc. All rights reserved. No part of this excerpt may be reproduced or reprinted without permission in writing from the publisher.