It's not exactly what you'd expect to find alongside a coastal community in southwest Florida. Situated between Sarasota's white sand beaches and I-75 is the small "Plain" community of Pinecraft. Also referred to as the "Amish Las Vegas," it's where members of the Amish and Mennonite communities go to let loose.
TODAY's Sara Haines, producer Durrell Dawson and myself traveled there to visit with the so-called "plain" people of Florida.
We met up with Katie Troyer, our tour guide for the day. Katie, who was raised Amish in Ohio, is a somewhat famous figure among the Pinecraft residents. While no longer practicing the Amish faith, she documents daily life in Pinecraft on her blog.
Katie introduced us to members of her community who explained the differences between Pinecraft and their hometowns. Many of our preconceived notions about Amish life were gone by the end of the day.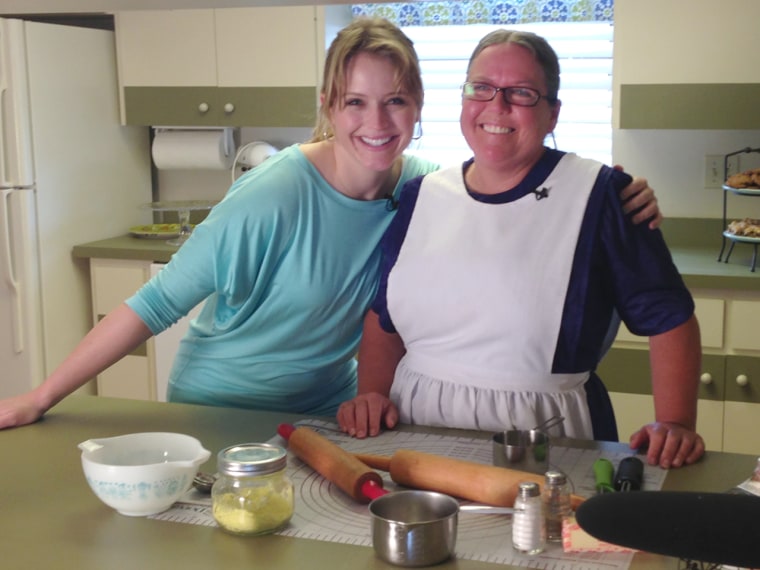 While the community members certainly try to stick to the rituals and practices of their faith, the Amish in Pinecraft ride buses, the houses have electricity, and according to Katie, some even enjoy having their picture taken and get excited when they find they've made it on Katie's blog.
We met one newlywed Menonnite couple who traveled down from Illinois for their honeymoon. Soon after meeting them we found them riding around in an electric buggy (no horse and carriage here!).
The Plain people have been traveling down to Pinecraft for weeks or months at a time, often to escape the harsh winter and experience a different way of life. In a play on Las Vegas's slogan, many winter time residents of Pinecraft can be heard saying, "What happens in Pinecraft stay in Pinecraft."