While some may have challenged his political agenda, or the legacy he leaves behind, very few have questioned President Obama's commitment to his, and the nation's, first lady.
Theirs is a love story that even the president's staunchest opponents wouldn't dare dispute.
They tied the knot on October 3, 1992. Years later, Michelle took on a role she didn't ask for, according to her husband, but embraced it anyway "with grace and with grit and with style and good humor."
The first lady has demonstrated that wit in ways that make us smile — and swoon.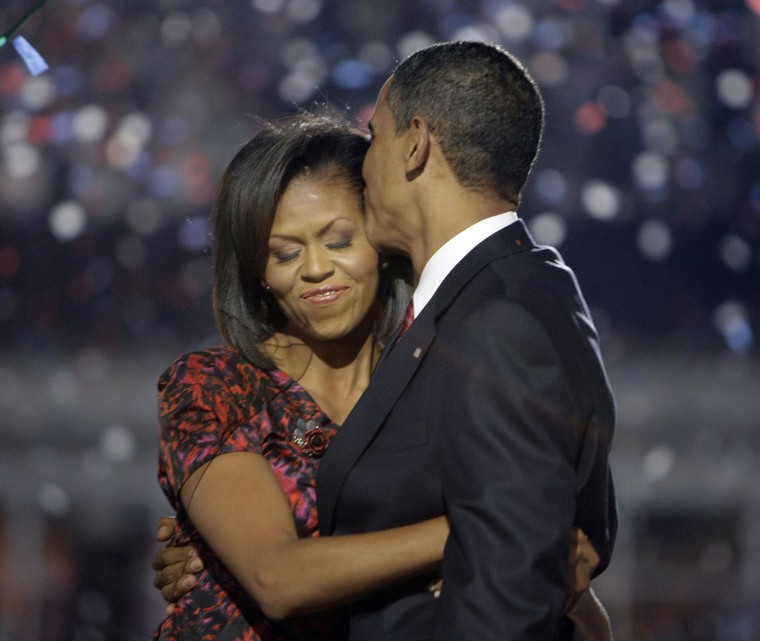 "Roses are red, violets are blue. You are the president and I am your boo," she told him last year in a videotaped message during President Obama's visit to the Ellen Degeneres Show on Valentine's Day.
RELATED: Michelle Obama responds to president's farewell address with sweet throwback photo
But most of the time, their love for each other is shown in more subtle, yet very sweet and always sincere, ways.
In celebration of the first lady's 53rd birthday Tuesday, and her husband's sweet tweet to her, we offer a look back at some of our favorite moments between POTUS and FLOTUS through their White House years.
Inaugural Ball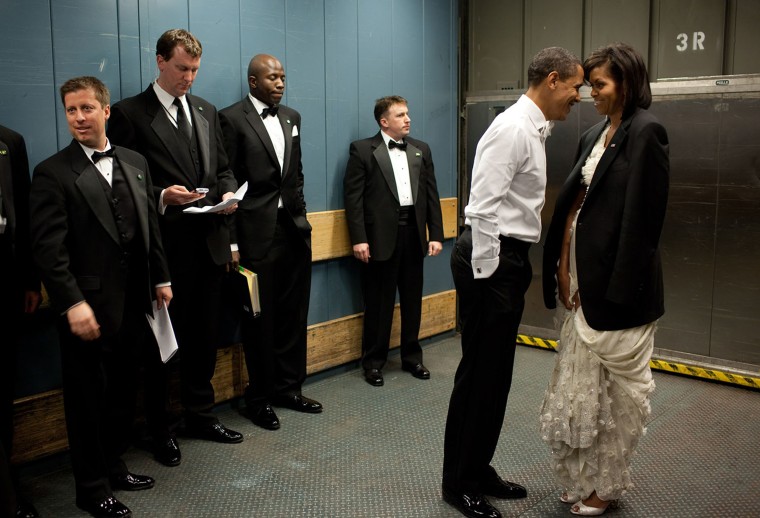 Jan. 20, 2009: Hours after being sworn in, President and Michelle Obama made appearances at numerous Inaugural Balls. On their way to one of them, inside a chilly freight elevator, the president removed his tuxedo jacket and placed it over his wife's shoulders — and the now-legendary gown by Jason Wu.
"Then they had a semi-private moment as staff members and Secret Service agents tried not to look," White House photographer Pete Souza recalled.
Romance in the Red Room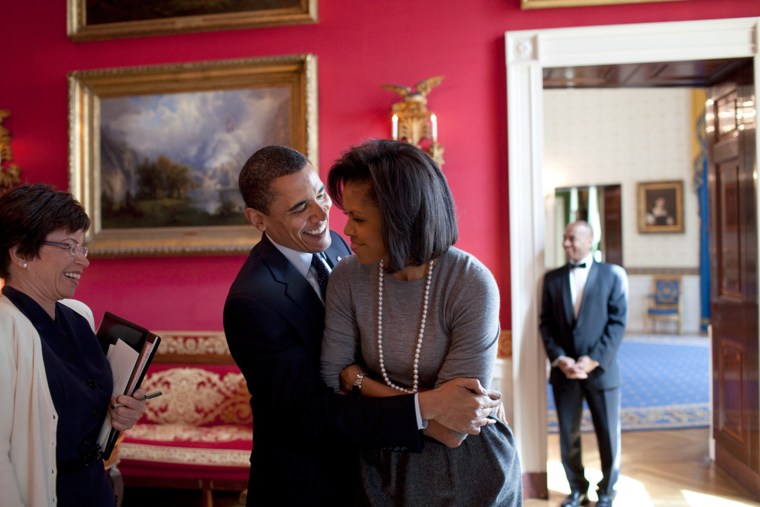 March 20, 2009: President Obama hugged the first lady in the White House Red Room while a smiling senior advisor Valerie Jarrett looked on at the couple. The moment was captured prior to the National Newspaper Publishers Association reception.
Fireworks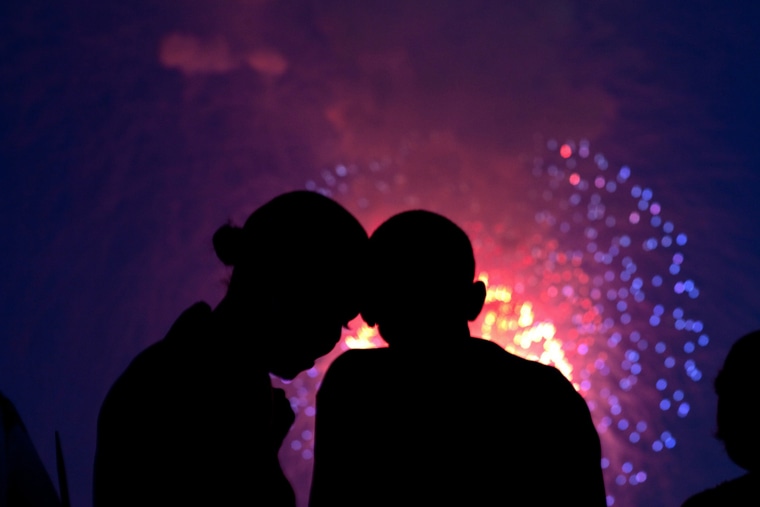 July 4, 2010: The president and first lady watched the fireworks show over the National Mall from the roof of the White House.
Behind the podium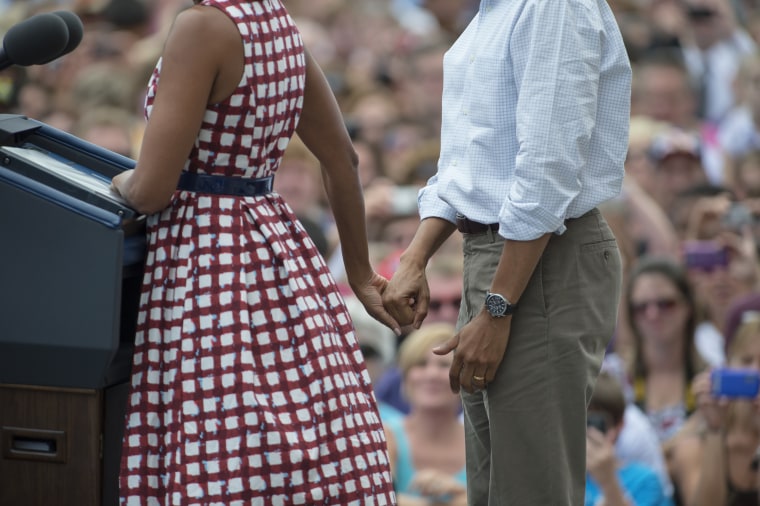 Aug. 15, 2012: The first lady delivered remarks during a campaign rally in Dubuque, Iowa, while casually holding hands with her husband.
Another photo from that same day would go viral a few months later after President Obama easily won reelection to a second term.
The post quickly grew to become one of the most popular tweets of all time.
Caught on Kiss Cam!
July 16, 2012: The president planted one on his wife after spotting themselves on the "Kiss Cam" jumbotron while attending an exhibition game by the U.S. men's Olympic basketball team in Washington, D.C.
Inaugural Ball, part II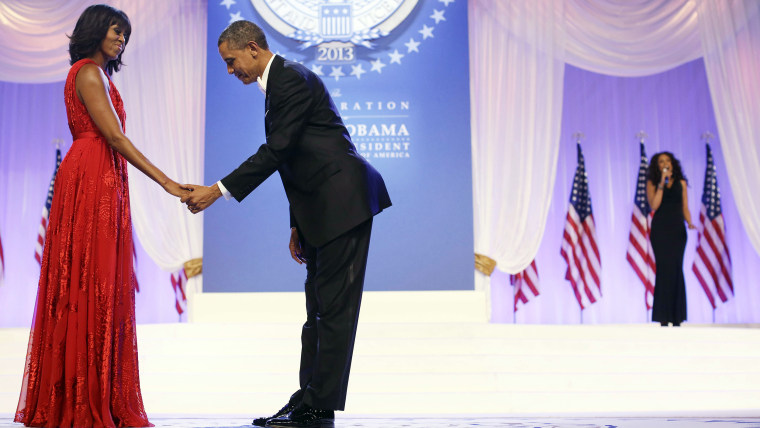 Jan. 21, 2013: President Obama bowed to the first lady before the couple danced to Jennifer Hudson singing Al Green's "Let's Stay Together" at an Inaugural Ball following his second inauguration.
Reflection in Selma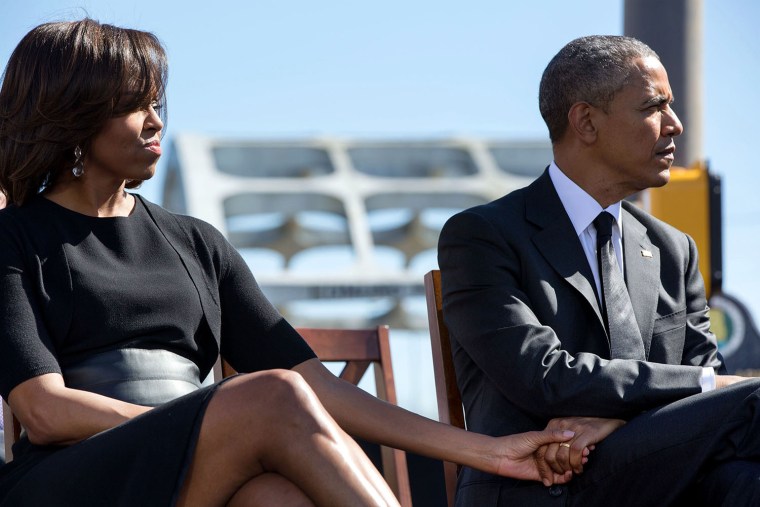 March 7, 2015: The Obamas held hands as they listened to the remarks of Rep. John Lewis during a commemoration of the 50th anniversary of the "Bloody Sunday" civil rights march in Selma, Alabama.
Some assistance, please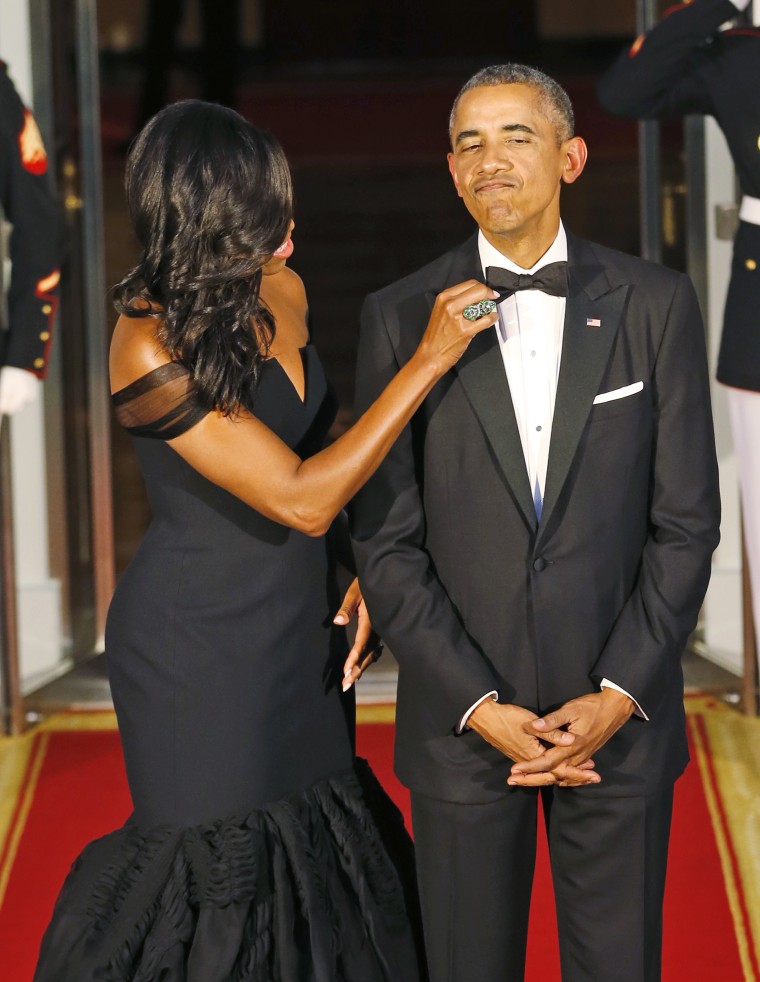 Sept. 25, 2015: Even the most powerful man in the nation needs help occasionally. First lady Michelle Obama straightened out her husband's tie as they awaited the arrival of Chinese President Xi Jinping and his wife for a state dinner at the White House.
Roaring and gnashing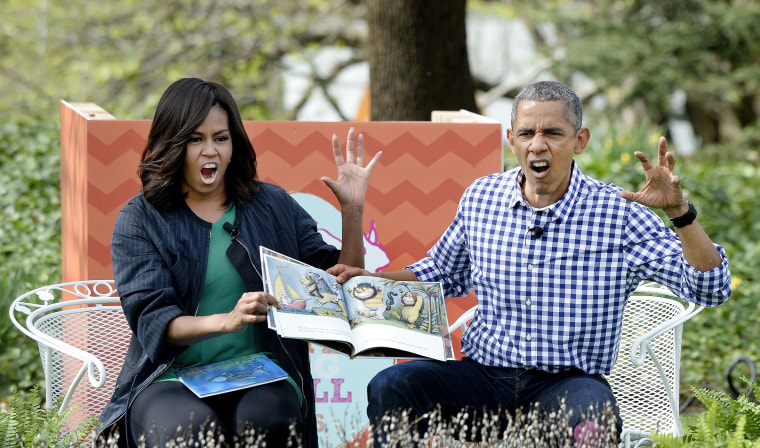 March 28, 2016: Two annual traditions at the White House involving young children have provided ample opportunities for the Obamas to show their sweet and silly sides. Every spring, the first couple read stories to a rapt audience of kids (and their parents) at the Easter Egg Roll on the South Lawn. Then, in the fall....
Halloween fun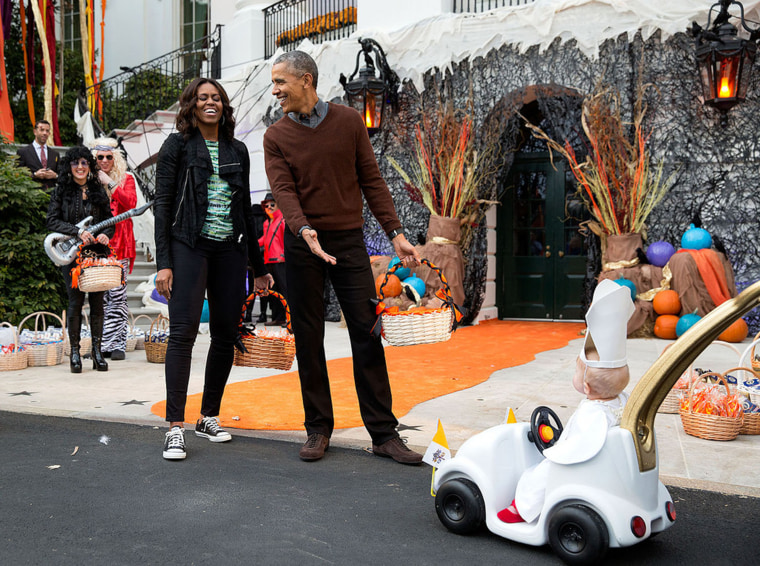 ...the president and Michelle Obama get to react to the clever costumes parents come up with for their children as they hand out Halloween candy, also on the White House South Lawn.
Oct. 30, 2015: A mini-pope in a personalized popemobile provided the first couple with a hearty laugh.
Sweet snuggle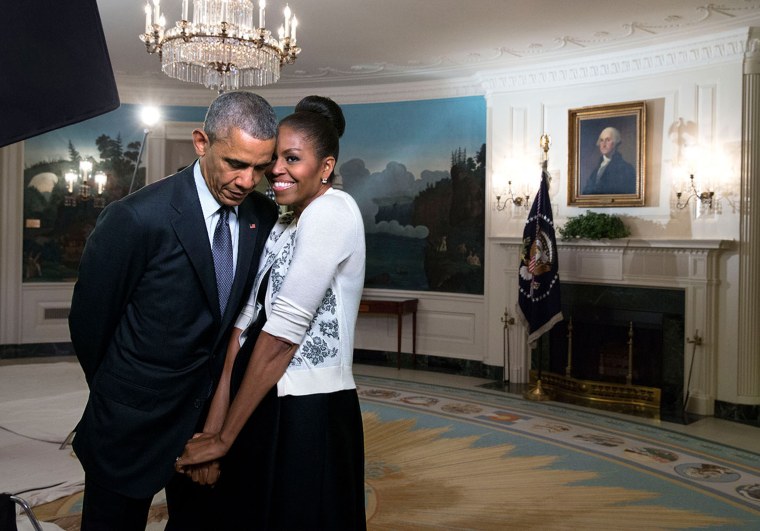 March 27, 2015: The first lady snuggled against her husband inside the Diplomatic Reception Room of the White House, just before a videotaping for the 2015 World Expo.
Approved!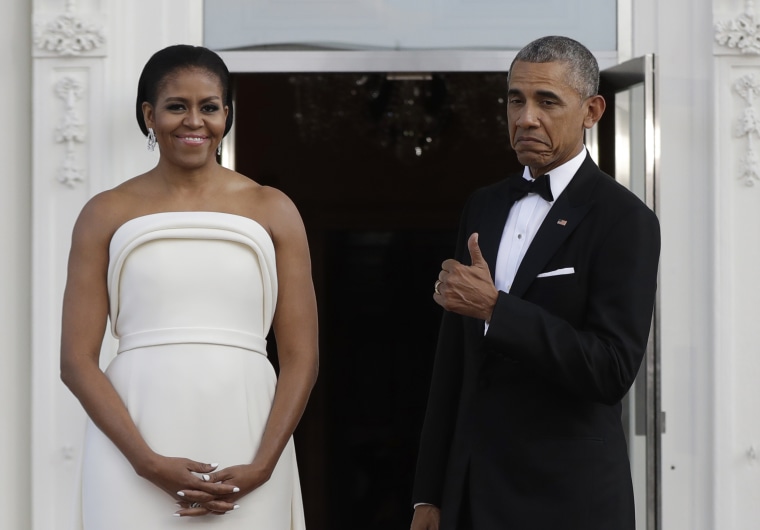 Aug. 2, 2016: President Obama gave a thumbs up to the first lady as the couple waited on the North Portico for Singapore's Prime Minister Lee Hsien Loong and his wife Ho Ching to arrive for a state dinner.