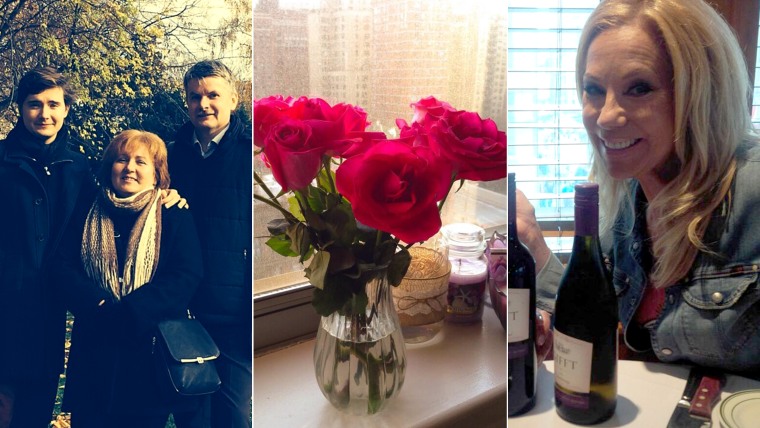 Dmitry Golubnichy had every reason to be happy — he had a great job that let him travel the world, loving parents, and wonderful friends. But last fall, despite all the good things in his life, he found himself in a slump.
"I fell into a trap of sadness," the 27-year-old told TODAY.com.
When his friends pointed out to him that his life was actually pretty great, he realized they might have a point. "Maybe they're right," he remembers thinking. "Maybe I don't appreciate life to the extent that I should."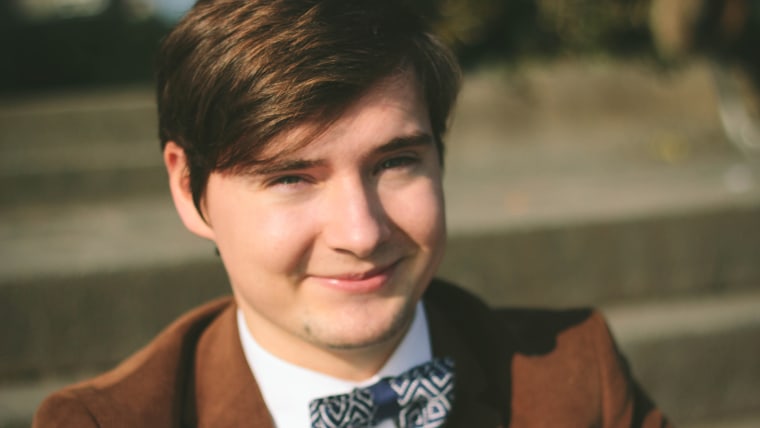 So he set himself a challenge, deciding: "I will be a happy person, and for 100 days, I will try to appreciate the life that I have and I will find at least one little thing each and every day that will make me feel happy and grateful."
Golubnichy, who was born in Ukraine and now lives in Switzerland, said he thought his challenge would be more effective if he made it public so that he would feel the "social pressure" from friends and family to stick to his plan. He created a simple hashtag — #100happydays — and in late October, he took to his Instagram account @dimochkino to post one picture a day of something that made him happy, from food and travel to friends and loved ones.
Almost immediately, his project sparked curiosity among his social network.
"People were like, 'That sounds like a great idea, can I join you?'" he recalled. He was happy to have company, and told friends the rules were simple — just spend 100 days posting pictures with the hashtag, and that was it.
People began to join in droves (TODAY's joining, too! Check out how to get involved here). "It was like Forrest Gump, when he starts to run," Golubnichy laughed. "By the time he was running, there were hundreds of people doing the same thing. It almost felt the same way."
On a personal level, Golubnichy realized after 50 days had passed that the project was already changing his life. "I was feeling so much better," he said. "In the beginning I struggled to find even one picture a day, but by the end I was finding 10 pictures a day — it was so much easier to find the things to make me happy."
In late December, to capture the momentum that was rapidly building and to guide more people who wanted to participate, he created a website for the project: 100happydays.com. "I put the website live on December 30 and I had around 5,000 people registered the first night," he said. "I was like, what?! So many people."

The hashtag quickly spread around the world, drawing in people like TODAY's Kathie Lee Gifford, who found out about the challenge through a pastor at her church.
"I just thought, I can do that," Gifford said. So this winter she joined in, taking pictures of things that made her happy — flowers, her family, and her pets —and sharing them on Twitter with the hashtag.
"It's been fun," she said. "It's like you put on a new pair of glasses with a different kind of lens, and you look for blessings. And they're everywhere! I've now done it way more than 100 days — it really becomes part of your life."
Gifford is one of the nearly 1 million people that Golubnichy says are now registered on his website, where people can keep track of their progress and share their photos. "It's super cool," he said. "Every time I talk about it, I'm almost having goosebumps on my skin."
Caeli Dowdall, 26, who is a little more than two months into the challenge, says she liked the idea but was originally skeptical that she'd be able to complete it. "When I first looked at the website, the subtitle said what I initially was thinking: 'You don't have time for this, right?' They read my mind and caught me in what likely would have been my excuse not to do it."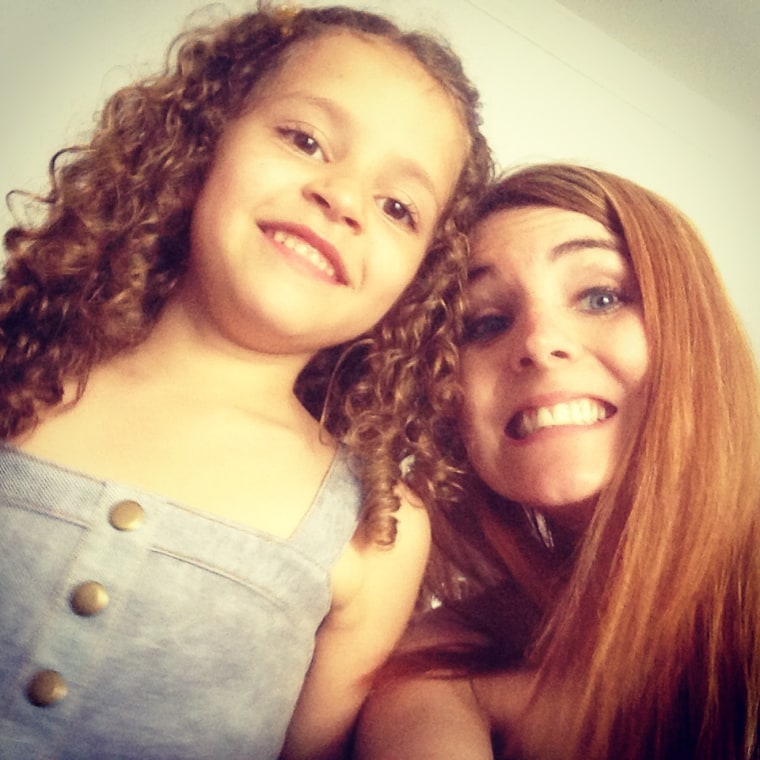 So she went for it — and has loved the challenge, which she said has inspired her to be more spontaneous. "It may sound cliché, but it has truly made me realize that I really do have things to be appreciative of," Dowdall said. "No matter how bad of a day you have, you can always spend time doing something that makes you happy, and that alone can turn your day around."
TODAY associate producer Christine Giardina, 25, who joined in after she kept seeing the hashtag pop up in her Instagram feed, sets a daily alarm to remind her to find something to be happy about — which can range from a day at the beach to spending time with her mom. 
"It's been a lot of fun!" she said. "It's especially great after some time has passed and you can scroll through all of your photos," she said. "I'm just about halfway through and it's fun to look back at them."
Golubnichy says his most important discovery over the course of #100happydays was the newfound appreciation he gained for his parents, who live in Latvia, leading him to dedicate 20 percent of his income to making sure they can travel together. He also says the project made him appreciate his job, particularly for how much it lets him travel, and helped him realize how much he likes good food, which has encouraged him to cook more.
While he would like to make #100happydays a full time endeavor — "that would be my dream job" — for now, he's still at his day job, working in business development for a private education company. And there, he's already seen the effects of the hashtag among his coworkers.
"They're like, 'Wow, wow wow, we are sitting with a famous person!" he said of his coworkers. "People come to me with positive emotions and share what they have seen online. It always raises my mood every day."
TODAY will join the #100HappyDays campaign! See what's making TODAY happy already on Twitter, Facebook and Instagram — and check back through October 8 for more!