Traveling to Europe in the spring or summer can be pricey, making it difficult for many people to visit during peak season. So when one budget Icelandic airline announced its latest travel deal to several hot spots on the continent, it caught our attention.
After offering $99 flights from the East Coast to cities in Europe since last year, WOW Air just revealed it would now provide $199 one-way fares from Los Angeles and San Francisco to European cities, and $99 one-way flights from California to Iceland.
"I believe there is a great priority to lower fares dramatically from the West Coast to Europe and Iceland," Skúli Mogensen, founder and CEO of WOW air, told TODAY. "That's what we've done in other markets and we're super excited to do the same in California."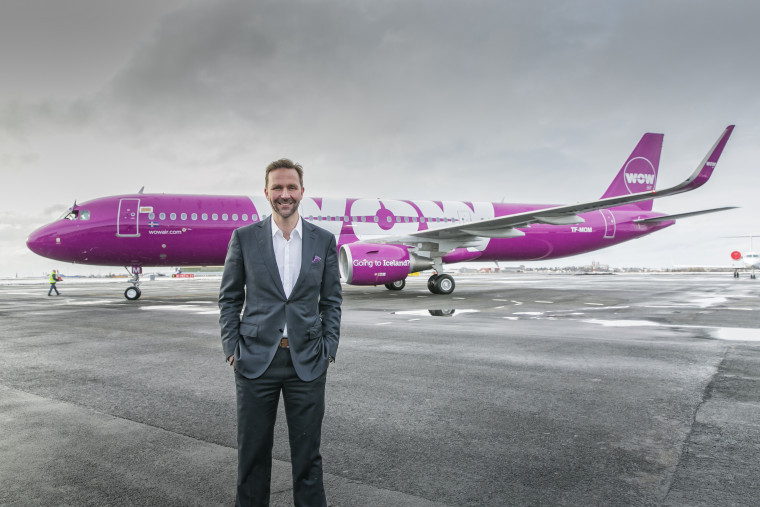 Unlike other low-cost airlines that typically only offer domestic routes, WOW, which was founded in November 2011, is excited to take on the long-haul flights into major cities like London, Paris, Berlin and 18 more destinations with only one brief layover in Iceland.
RELATED: Discount airfare site Skypicker offers travelers new ways to find cheap flights
"We are pioneering the low-cost model on the long-haul routes," said Mogensen. "Domestic models have worked successfully, but have not been applied internationally."
"The comfort and service become more important and we've worked hard on those elements," he added. "Fundamentally, it's all about having the lowest possible cost structure without compromising comfort or safety. When you start with this mindset from day one you can be a much more efficient organization."
What's their secret to keeping fares lower? "We have a relatively small team in one location and don't have regional offices," said Mogensen. "We sell everything pretty much through the Internet and we have new aircrafts that are more fuel efficient and cheaper to operate than many of the legacy carriers."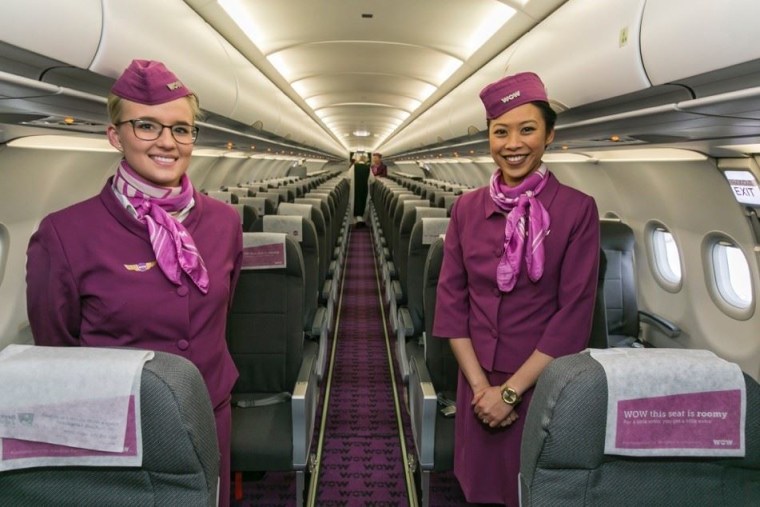 But before you go on a spending spree snatching up a bunch of cheap tickets, there's some fine print you should be aware of. Only 10 percent of seats on particular flights are actually at those low fares, and there are a lot of extra fees. It will cost you $48 to bring a larger carry-on bag, $67 for a first checked bag, and $10 to $12 in seat reservation fees.
"If you're flexible and willing to book in advance you should be willing to find great fares," said Mogensen. "In terms of the fees, depending on where you're going, there are different charges that are no different than the industry norm."
RELATED: How to avoid airline baggage fees: Company will turn your bags into advertisements
While a lot of the cheap tickets have already sold out, Mogensen reveals there are still plenty of deals to be had. "Since we were so happy with the response, we added more seats last night," he said. "If you can't find something for $99 you can find something for $149. It's been an overwhelmingly positive response and it demonstrates the need for the low-cost model on these routes."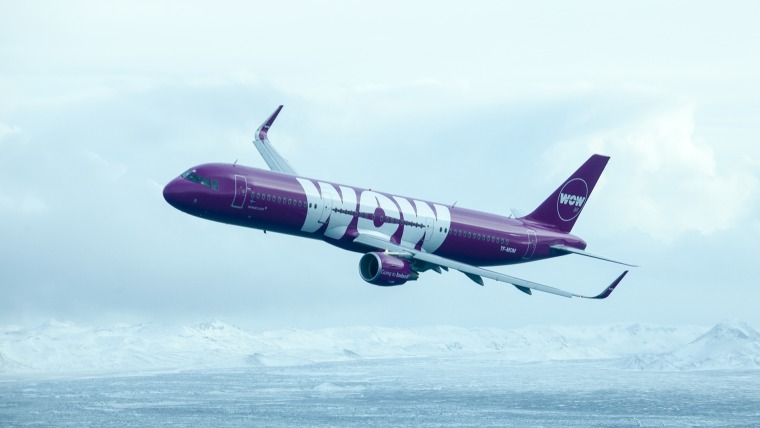 And this is just the beginning for WOW Air. "I've got huge goals in mind," said Mogensen. "For now, I'm just thrilled to announce L.A and San Francisco. There will be more in the future."
RELATED: The future of flying? 7 scary airline seat patents that pack passengers in
He added, "What we're very excited about is that by offering these super low fares we are opening up travel to a number of people who haven't been able to travel internationally. It allows people to experience new cultures and new people, making the world a smaller place and hopefully a happier and friendlier place."
Flights from San Francisco are set to begin June 9, while service from Los Angeles International Airport is scheduled to start June 15. Flights from LAX to Reykjavik, Iceland, will operate four days a week with connecting flights elsewhere in Europe. Service from San Francisco to Iceland will operate five days a week.