There's something about the idea of year-end tips that sends people into panic mode.
It's an annual conundrum—one that, to hear etiquette experts tell it, consumers still haven't gotten the hang of. "There's always that big question mark, every year," said Diane Gottsman, owner of The Protocol School of Texas. We're not sure who needs a tip (and just as important on the budget front, who doesn't) or how generous to be. We pressure ourselves to give a set amount or fear that a faux pas will mean worse service next year.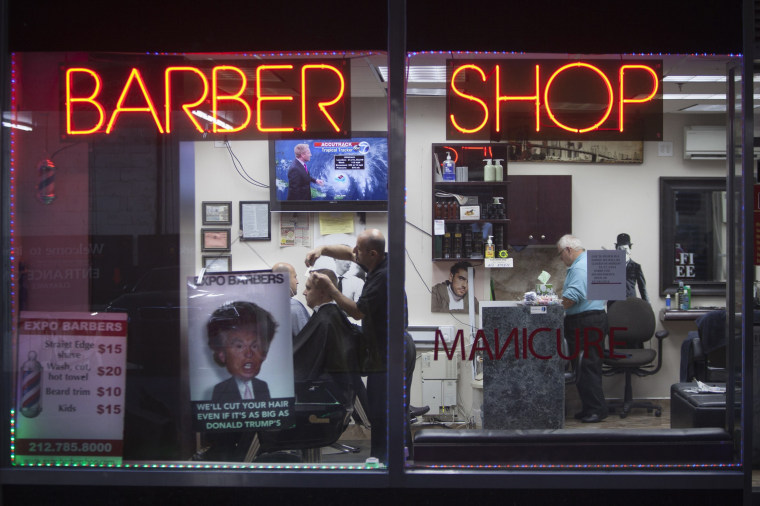 "It becomes quite nerve-wracking," said Jodi R.R. Smith, author of "From Clueless to Class Act." "You don't want to overpay, but you don't want to be seen as cheap."

Read MoreDone shopping? It's time to book holiday travel
Relax. It's not that tough.
Start by determining who to tip. "If you think of holiday tips as saying 'thank you' to the service providers that made a difference to you, that makes it much easier," said Lizzie Post, co-host of the Awesome Etiquette podcast. (Check out this chart from The Emily Post Institute for a selection of some often-tipped people.)
There might be some people who aren't listed that, for you, deserve a tip. By the same measure, you don't have to tip everyone on the list at the suggested rate. If you use a service infrequently—say, you get a trim every four months rather than a cut and color every six weeks—that may merit a smaller tip, if anything, Post said. Ditto if the service hasn't been great. "That's going to be your own judgment," Gottsman added.
Read MoreHoliday gifts for a better financial future
True, a tip might lead to a better experience next year. "Anyone is going to remember someone who shows them courtesy," she said. But don't let fear of bad service be an influence. "You shouldn't feel like you're being blackmailed," Gottsman said. "There's a certain level of customer service you should expect when you're the customer." 

Then there's the question of how much to give. The general rule of thumb is "one instance of service," Post said. So, a tip may be the equivalent to the cost of one session with that personal trainer, or one week's pay for a housekeeper. Still, there's wiggle room. "No matter what, consider your budget," she said. If money is tight, figure out how much you can afford to spend and allocate it accordingly among the providers on your list.
Read MoreOn a holiday budget? Beware these 11 retail traps
"I strongly encourage people to do research," Smith said. "A little bit of recognizance can go a long way." That's especially helpful for tips that aren't based on pay, like an apartment building superintendent or trash collectors.
Gifts can also play an important role. A gift card, gourmet goodies or another thoughtful present may be a better option when cash is limited. It may also be the only option, according to Gottsman. U.S. Postal Service Regulations only permit carriers to accept small tokens worth $20 or less, and many schools, health-care providers, and other companies prohibit cash tips. "You might want to double check," she said. 
Whatever you give, be sure to include a handwritten card thanking that provider for their service, Smith said. Note who you tipped, and how much, in a spreadsheet. That way, she said, you won't face the same anxiety next year.