If you aspire to soar above the world, literally, JetBlue wants to make your dreams come true.
The airline this week began receiving applications for a new pilot training program that doesn't require any previous experience. Graduates of the four-year Gateway Select program will be guaranteed a job with Jet Blue upon completion.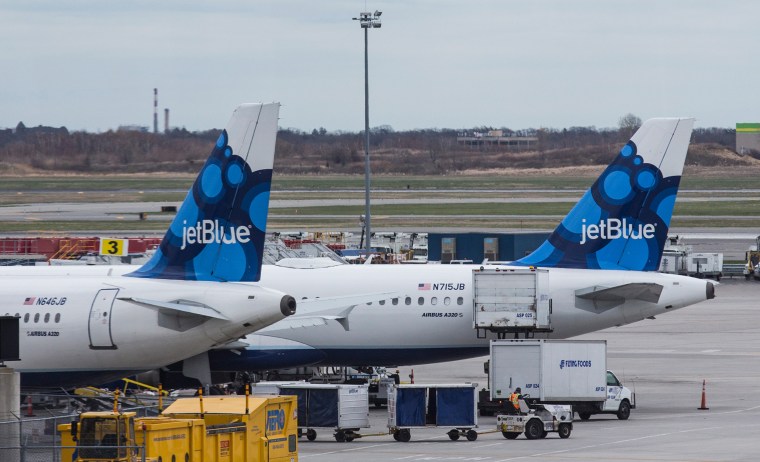 The training program is designed to recruit a "broader range of candidates with diverse backgrounds and experiences," the airline said in a statement.
"Many dream of becoming a pilot but are deterred by financial realities," said Warren Christie, JetBlue's senior vice president of safety, security and training. "We have an opportunity to create the best pilot training program in the U.S. while also removing some of the economic and social barriers so that those with the natural aptitude can pursue their dream."
RELATED: JetBlue offers free flight to passengers — but only if they do this 1 thing
What you need to know:
Applicants must undergo a series of assessment tests that cover a range of skills, including critical thinking, spatial orientation, and hand-eye coordination before moving on to onsite testing and an in-person interview at JetBlue.
Only 24 spots will be offered spots in the Gateway Select program, which is scheduled to start in late summer.
The program includes about a month of training at JetBlue University in Orlando, where candidates will learn aviation fundamentals. They also will spend 30 weeks of training at the Phoenix flight academy of JetBlue's partner, CAE.
All candidates also must fulfill the Federal Aviation Administration's 1,500 flight-hour requirement before graduating.
The program costs $125,000, in addition to a $200 application fee. Applicants must have a high school diploma or equivalent, and be at least 23 years old by the time they would finish their four years of training.