It's candy corn time! Not only is Halloween the perfect time to load up on sugar, it's also your chance to evaluate which neighbors simply mail it in. My parents taught us important lessons growing up: Hand out the good stuff by the bucket-load, cover the house with as many crazy decorations as possible and never cut corners on your costume. With that said, here are some of my top picks for Fright Night.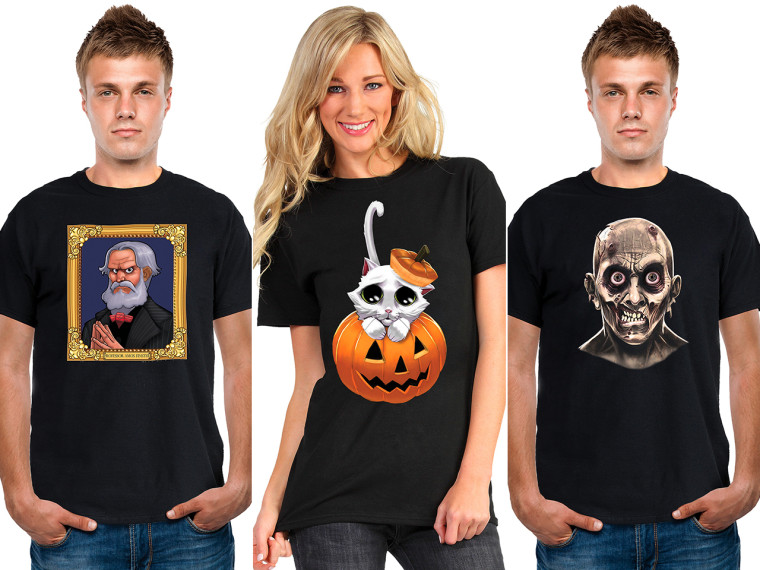 Digital Dudz T-shirt, $24.99, Party City
Turn your seemingly normal Halloween T-shirt into a moving haunt with these digital T-shirts. Just download the free app, stick your phone in the shirt's inner pocket, and yikes! It looks like the eyes are moving! Choose from tons of options—beating hearts, adorable kitties, haunted mansions and more.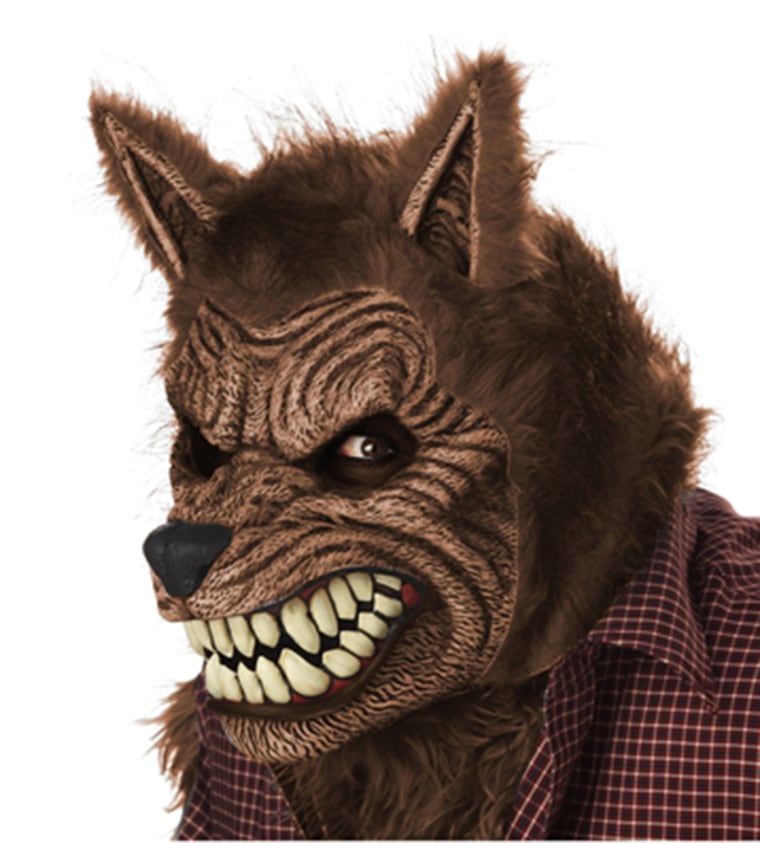 Ani-motion Masks, starting at $36.99, Spirit Halloween
The problem with masks is that they show no movement or emotion, right? Problem solved. These "ani-motion" masks actually move when you do. Want to bare your snarly teeth? Open wide, and the mask actually plays along. Choose from a scary pumpkin, werewolf, blood fiend, psycho clown and more.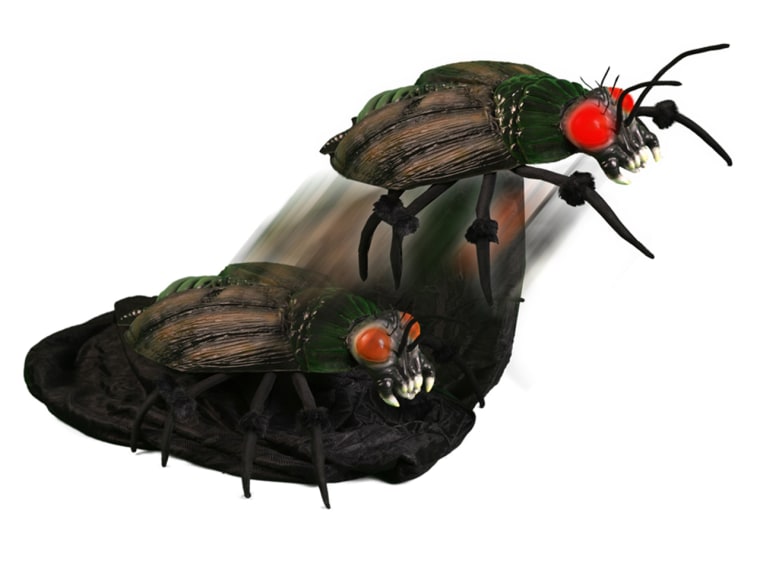 Jumping Bug, Spider, Critter, starting at $49.99, Spirit Halloween
I literally jumped and freaked out when I stepped on the "active line" of this creepy creature. It's so realistic, you will, too. This device is great for getting a rise out of trick-or-treaters, and the red, light-up eyes and sound effects are an added bonus. I'd recommend the optional "step here" mat, which makes it less sensitive. Requires 6V 2A adapter (not included) or AA batteries.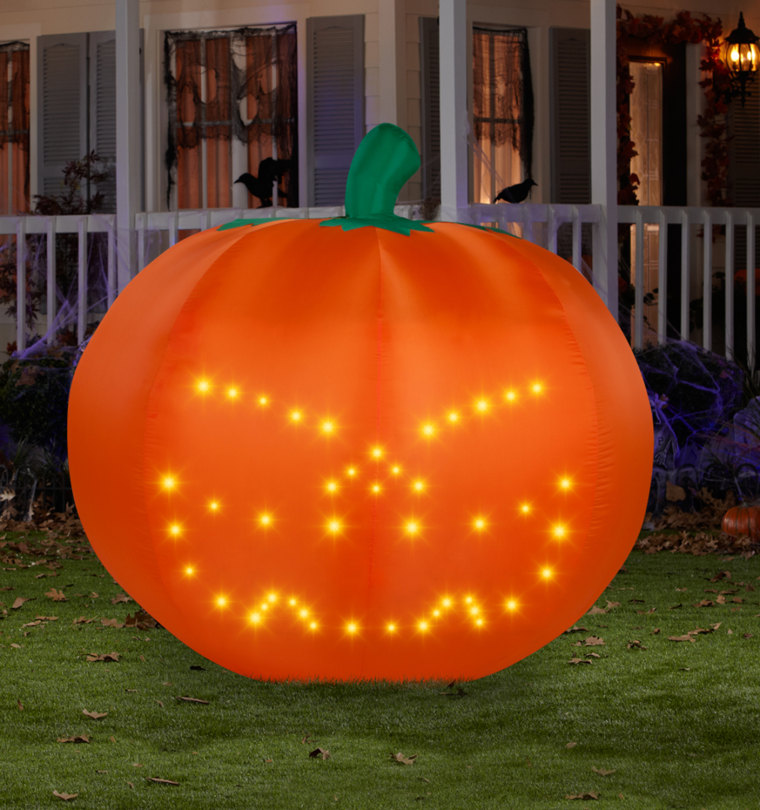 Inflatable Singing Pumpkin, $74.98, Home Depot
Sure, you've marveled at those cute inflatable lawn pumpkins before. But this one absolutely squashes (couldn't resist) all others: It's a blinking, twinkling light show, in which the jack-o-lantern sings "Thriller." See? Can't beat it.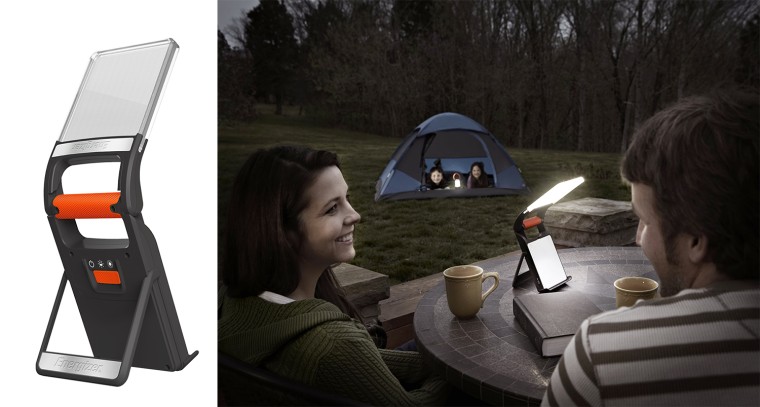 Energizer Folding Lantern and Pop Up Lantern, starting at $19.99, Target
It's pretty much a guarantee that your trick-or-treaters' arms will be teeming with candy, and that a regular flashlight will be lame. These two Energizer lanterns—the LED Pop Up Lantern and LED Folding Lantern—work great and are fun to pop out, fold and carry. Practical and portable, the lanterns are collapsible, come with dimmers to control brightness, and have 100 hours of run time. Great for Halloween and year-round. AA batteries required.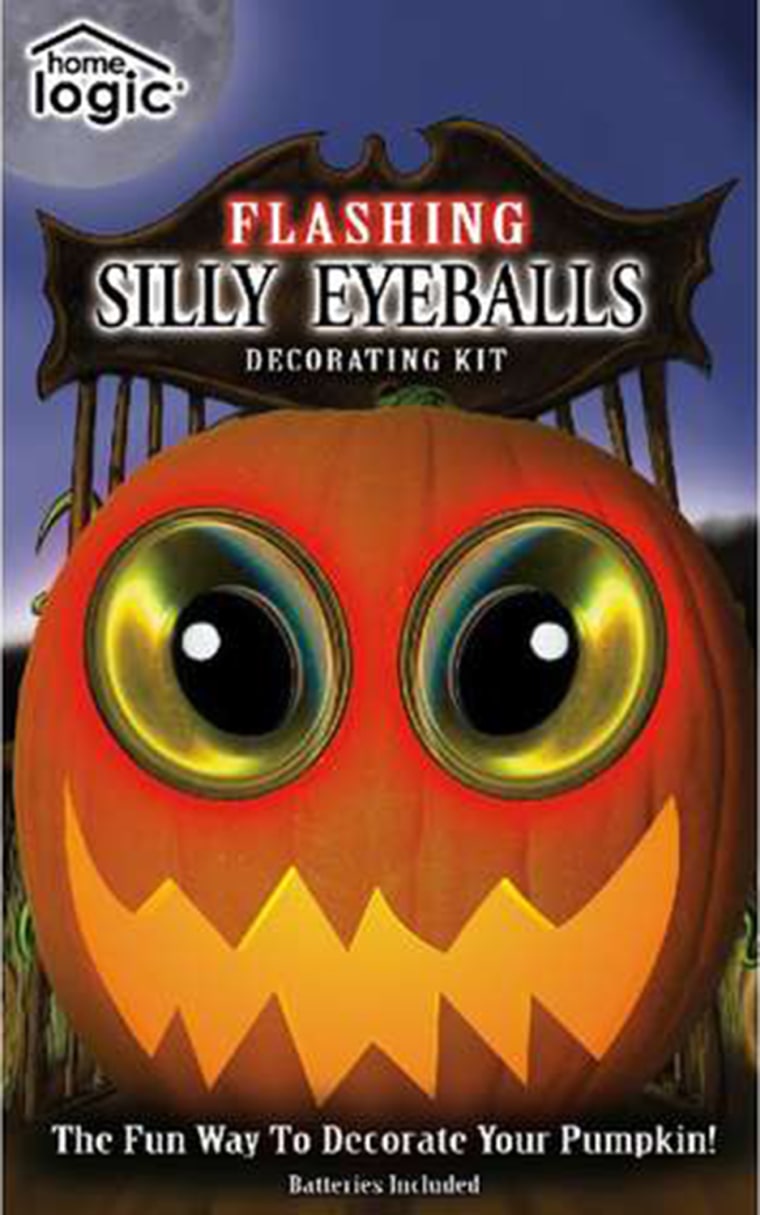 Color Changing (Pumpkin) Eyeballs, $7.49, Newegg.com
That jack-o-lantern seemed so cute and harmless … until its eyes lit up and changed colors! Give the neighborhood kids (and yourself) a scare with these color-changing eyeballs. Also great for upgrading a crappy carving.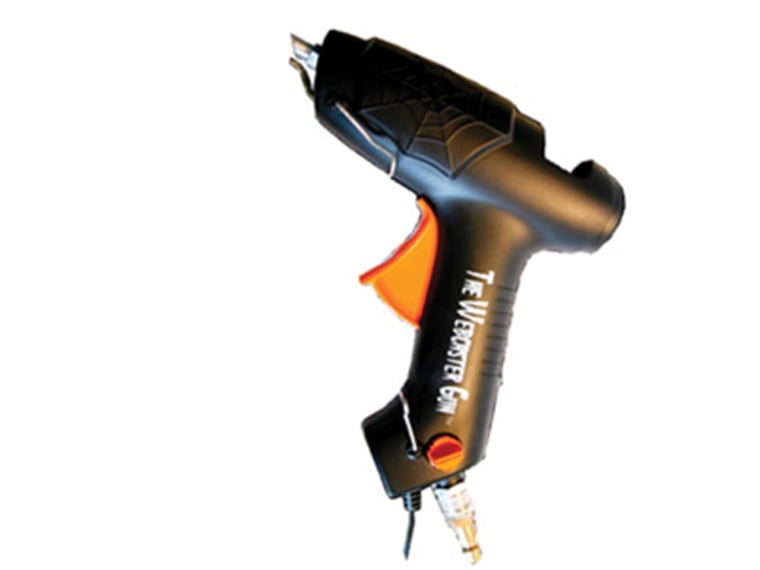 Webcaster Gun, starting at $54.99, Walmart
Most of the year, you try and get rid of the cobwebs. But Halloween is the time to ramp them up—and it's way easier with this Webcaster Gun. The gun comes with six web sticks, which you insert like you would a glue stick in a glue gun. Then, using an air compressor, shoot it into trees, bushes or anywhere else a spider might crawl.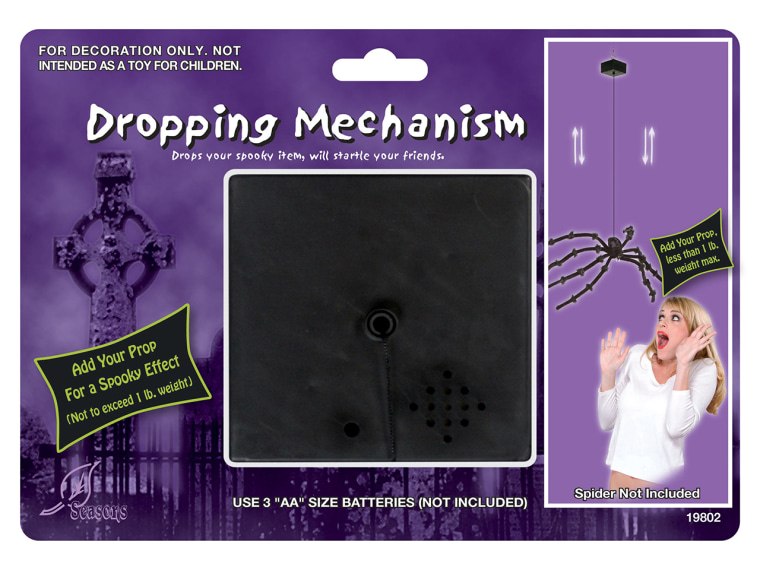 Dropping Mechanism, $13.11, Spidersoftheweb.com
In more of a DIY scary mood? With this dropping mechanism, you supply the prop—any prop—and it drops it. Tired of dropping spiders, dropping heads and dropping zombies? Come up with your own gotcha and drop it all day long (props must weigh less than a pound). Uses three AA batteries. 

Katie Linendoll is an Emmy Award-winning technology expert. She is currently hosting an innovation series for Huffington Post and is a tech expert on TODAY. She also blogs at talknerdytome.net. Follow her on Twitter or Facebook.