Whether it's through a camera hidden in a dressing room, public bathroom or rental apartment, being watched by a stranger strikes fear in any woman. And it's not just paranoia. Stories like the one reported recently by the St. Petersburg Times about roommates Vanya Samokovareva and Ralitsa Dzhambazova finding spycams hidden throughout their rental apartment in Tampa remind us that the potential danger is real. So I consulted Todd Morris, CEO and Founder of Brickhouse Security, a surveillance and security company, to find out what you can do to detect hidden spycams.
A quick tour of Brickhouse Security's New York City showroom, revealed that spycams can be hidden in everything from smoke detectors to clock radios to smiley buttons to fake power adapters, and they're almost impossible to spot with the naked eye.
That doesn't mean you can't detect them, though. As Morris explains, any hidden camera's sensor — whether it's on or off — will reflect back light. So the key is to illuminate the sensor.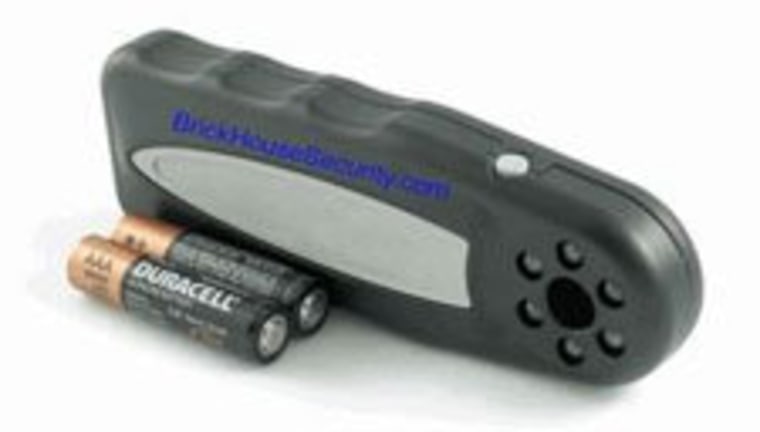 For small spaces like dressing rooms and bathrooms, Morris recommends their Mini Hidden Camera Detector ($79.95 on BrickhouseSecurity.com).
If you'll be looking for cameras at a distance of more 10 feet away, you'll need to step up to the Laser Hidden Camera Finder ($199.95 on BrickhouseSecurity.com), which has a range of 50 feet.
To use a camera detector, you simply look through the device's lens and press a button to start emitting flashes of red light. The light reflects off any hidden camera's sensor, appearing as steady flares of red.
The detectors are easy to use, but unless you have the right angle, you won't see the telltale flare. So do a visual scan for objects and spaces that could potentially hide cameras and concentrate on those. Morris says they're commonly found in vents and in spaces along the floor, as well as in objects like smoke detectors and air fresheners. Since the detectors rely on light being reflected off the sensor, they won't work if a camera is hidden behind a highly reflective surface, like a mirror.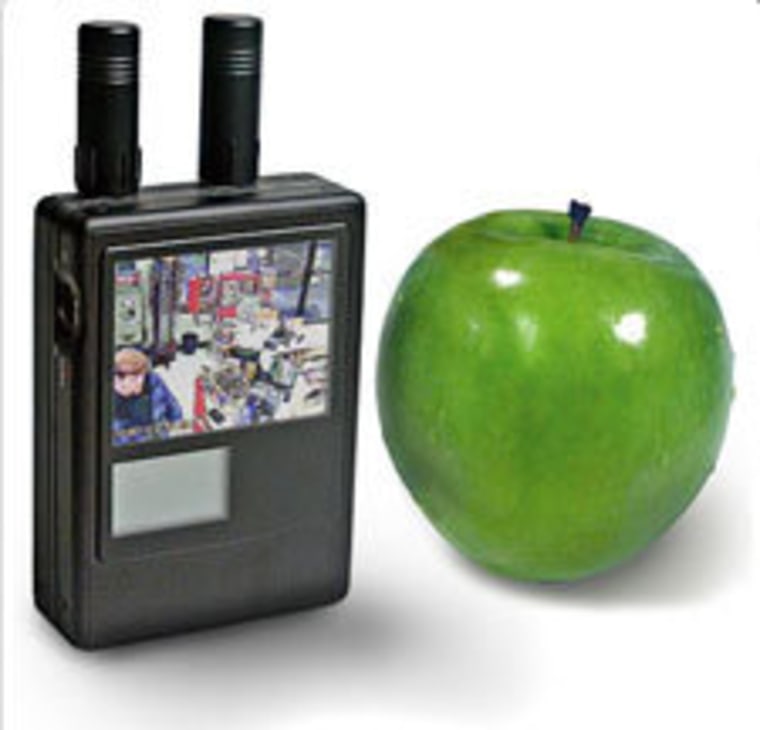 For outdoor spaces, Morris says that many people use radio frequency wireless cameras, which can be picked up by wireless camera detectors like the Wireless Camera Hunter Mini ($495 on BrickhouseSecurity.com).
It automatically scans all available frequencies for video transmissions and will cycle through them. If you see yourself, you'll know you're being watched. It won't pick up the more expensive wireless IP cameras or hardwired cameras.
So while no solution is perfect, you can take steps to minimize your risks.
More stories on Techlicious:
Chat with Suzanne on Facebook and get her free daily Techlicious Newsletter.