/ Source: TODAY Contributor
October is normally a quieter shopping month, sandwiched between the Labor Day and Black Friday bonanzas. But it's still a swell time to score deals on certain items.
From blue jeans to backpacks, here are the best things to buy in October:
Denim
With the back-to-school rush over, denim is on deep discount, so now is a good time to score a deal on a pair. According to ShopItToMe, average savings for women's denim are around 47.5 percent in October.
Where's the deal? Retailers like Lucky Brand are having a Fall Denim event where you can receive 30 percent or 40 percent off select men and women styles both in-store and online. Levi's is also advertising up to 40 percent off select styles through Oct. 12.
Halloween Costumes
Halloween spending is expected to reach nearly $7 billion this year, according to the National Retail Federation. You'd think this is the priciest time of year to buy your costume given, but if you're willing to wait until closer to the end of the month, that's when you may find some good deals with retailers hoping to eliminate their inventory. Because really, who buys a Halloween costume on Nov. 1?
RELATED: The most popular Halloween costumes for pets, from 'Star Wars' to minions
Where's the deal? Check the sale section online and in-store at major retailers like Spirit Halloween, which is also offering coupons to customers who sign-up for emails and follow their social channels on Twitter and Facebook. According to DealNews, websites like CostumeExpress will also offer you 20 percent off if you sign-up with an email. You can expect discounts anywhere from 20 percent to 70 percent off the week before the holiday.
Camping Gear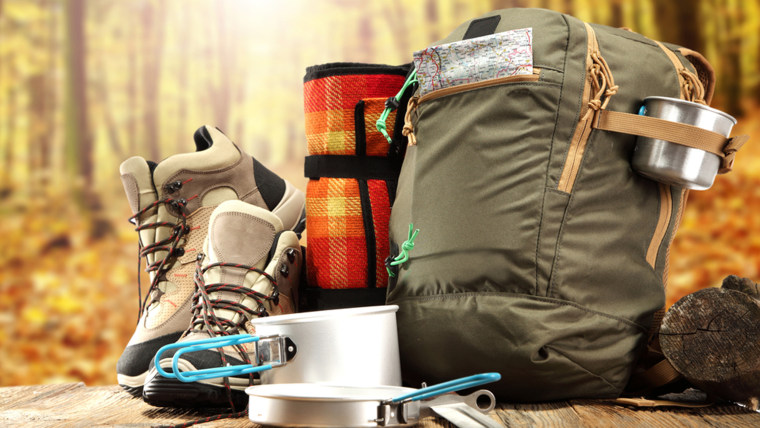 It's nearly the end of the season for camping, so outdoor stores are eager to get rid of inventory to make room for colder weather supplies.
Where's the deal? Stores like L.L.Bean are advertising up to 60 percent off and free shipping on outdoor gear, while Dick's Sporting Goods are advertising up to 50 percent off on tents, backpacks and other camping accessories through next week.
Cruises
October is national "Plan a Cruise Month," according to Cruise Lines International Association (CLIA). To celebrate, there are some deals worth considering.
RELATED: Navigating the waters of high-end cruises: What do you get on a $100,000 voyage?
Where's the deal? Carnival cruise lines are offering a "CLIA Early Saver Offer." where if you plan ahead for a cruise from January 2016 through November 2017 and book by Oct. 31, 2015, you'll get a special "early saver" rate and $50 per room to spend on board. Royal Caribbean is hosting a "BOGO" offer where if you purchase a cruise for you and a guest in the same stateroom by Oct. 11, 2015, the guest's fare will be 50 percent off with certain exclusions applying toward the offer.
Farnoosh Torabi is a financial editor with Nerdwallet.com.