Did you spend 2014 developing a deep relationship with your Netflix account? Maybe it's time to try online dating. 
Over the last year, Tinder has been the hot topic, but everything from terrible pick-up lines to lewd photos have kept some people away. Luckily, there is a host of new apps out there looking to make online dating a little less creepy. 
Their secret formula: giving women more control over the dating process. Not that men aren't supposed to sign up for these apps (well, for most of them). It's that men with tiger photos who spam every woman with "Sup beautiful" aren't supposed to sign up for them. 

For Women Who Know What They Want
There is a reason Bumble reminds you of Tinder. It was founded Whitney Wolfe, a Tinder co-founder who left the company and then sued another co-founder, Justin Mateen, for sexual harassment (Tinder and its parent company IAC settled the suit with Wolfe without admission of wrongdoing). With her new venture, Bumble, users swipe right when they see someone that interests them. The catch? Women have 24 hours to make the first move or the connection disappears. (Free, iOS)
A Dating Report Card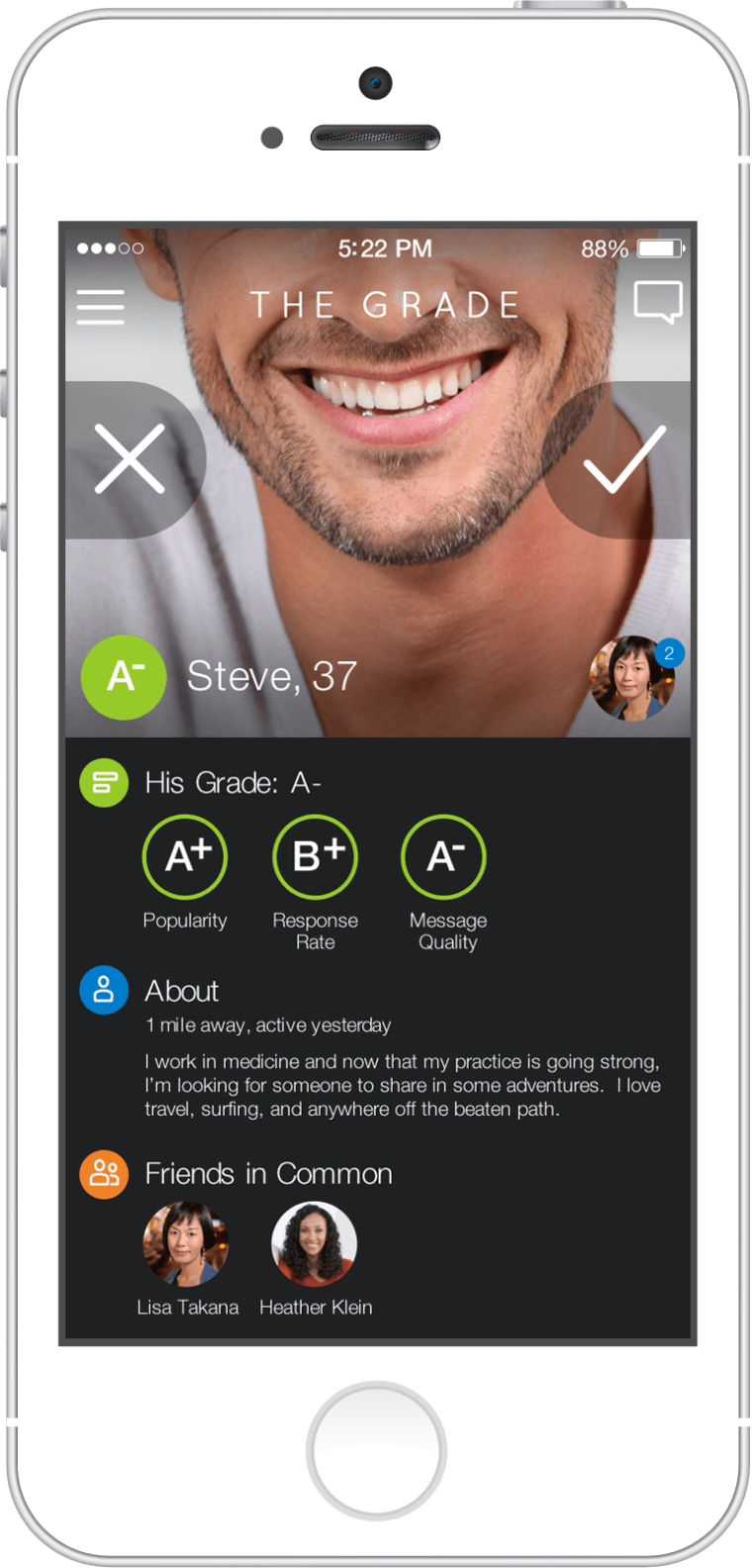 Sometimes, swiping right can be a mistake. The Grade lets you punish people for their weird messages, delayed responses and bad grammar. Get an "A" and chances are that you will attract some attention. Get an "F" and you are expelled from the service. It's just like high school, minus necking in your parents' station wagon, unless that's what you're into. (Free, iOS)
The Velvet Rope
Who let that guy in? The Internet, that's who. Stop hanging out in the frat bars of online dating and check out Wyldfire, which only allows guys who have been invited by women. It's not a surefire way to keep out creeps, but it's better than nothing. (Free, iOS, Android "coming soon")
No Boys Allowed
There are plenty of dating apps that give lesbian and bisexual women the option to search for other women. Dattch takes it a step further by creating a female-only space where users can message each other for dates or just to hang out as friends. Feeling awkward? Don't worry, potential partners can break the ice with the app's "Would You Rather?" game. (Free, iOS and Android)
Get Spontaneous
Siren is all about giving women control over their online dating experience, whether that means browsing in privacy or shouting out "Anybody down for margaritas?" The app's "Siren Call" feature lets women broadcast temporary messages to all men or only a select few, encouraging spur-of-the-moment dates. (Free, iOS)