KFC had been feeling not so finger lickin' good after a photo of rat-shaped fried food served to a customer went viral, becoming a trending topic on Facebook. Now KFC says its lab test of customer's item confirm that the story was a hoax.
"The product has now been tested by a third-party independent lab, which confirmed it is definitely a piece of chicken, as we knew all along," KFC spokesman Rodrigo Coronel said.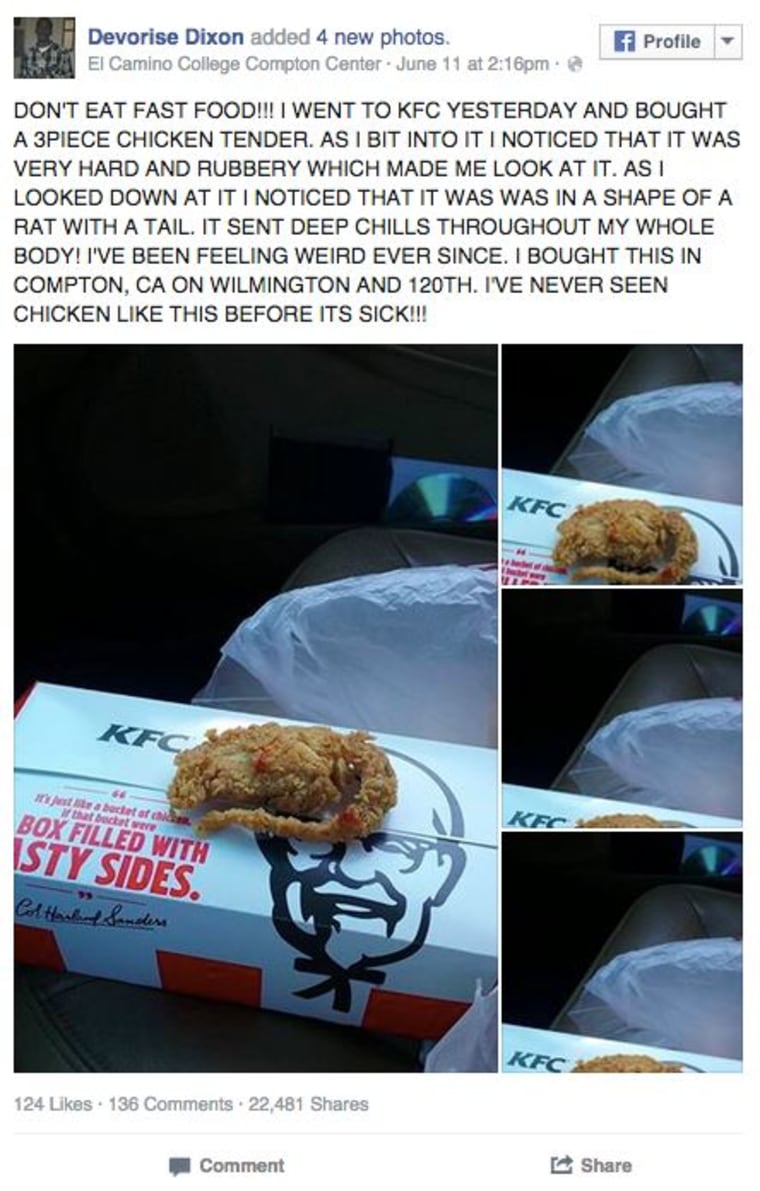 Pics and video of the product were posted to Facebook by a man named Devorise Dixon on June 11, who wrote that he ordered chicken tenders at a KFC in Compton, CA, but was instead served something "hard and rubbery."
That didn't sit will with KFC.
"Our chicken tenders inspected by our cooks, and then hand-breaded in our kitchens before being fried," said Coronel.
John Crabtree, 29-year-old former KFC worker from Sodus, Michigan, said the supposed "tail" could just be some extra batter that clung to the chicken as they were hand breading the chicken strips.
"Often when cooking chicken strips some of the batter will hang on to the chicken and give a look similar to the tail seen in the image," said Crabtree.
Now KFC wants an apology.
"The right thing for this customer to do is to apologize and cease making false claims about the KFC brand," said Coronel.
Devorise Dixon could not immediately be reached for comment.