Necessity may be the mother of invention, but cold weather and regional architecture inspired a special invention of their own in Iowa —grain silo ice climbing.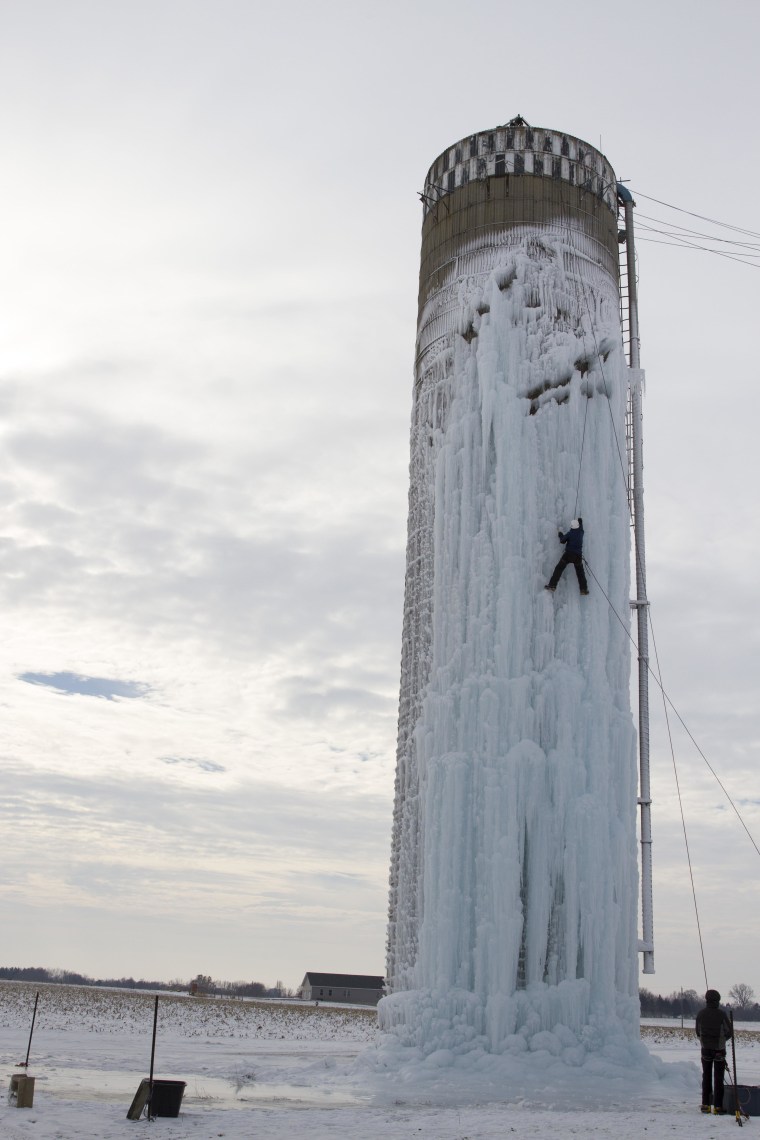 While we don't know which weather-weary Bostonian just invented the sport of jumping into snow piles, we do know which rock climber came up with the idea of covering an Iowa grain silo with ice and then inviting the public to scale it.
That climber is Don Briggs, an outdoor-pursuits professor at the University of Northern Iowa in Cedar Falls, who came up with the idea in 2001. Briggs created curtains of ice on the grain silo by rigging hoses to spray water on the structure. The resulting ice wall serves as an ideal and unconventional 80-foot-tall climbing site in the middle of the Great Plains.
"If you climb a natural waterfall, you'll have cascading, which is where water comes down, hits shelves and creates resting spots," said Briggs. "But we don't have resting spots. It's straight up and one of the hardest places to climb."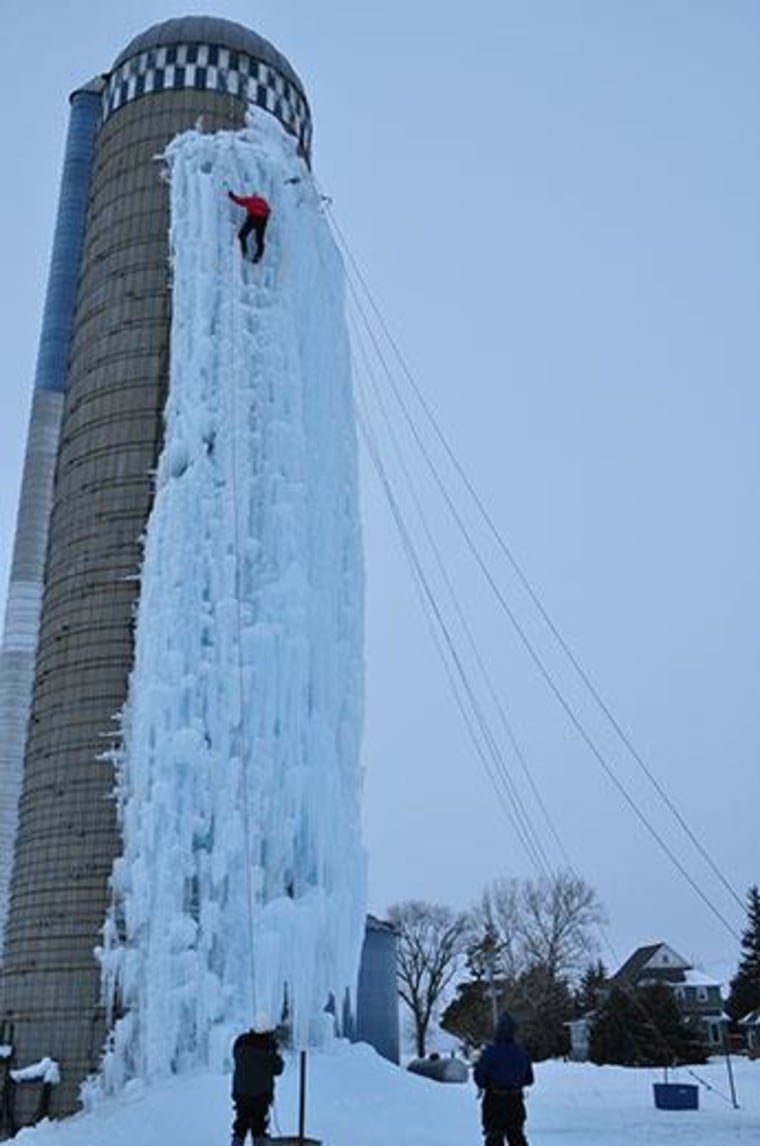 Now a regular winter weekend attraction (a daily pass is $35), the challenging climb on the repurposed silos opens for the season whenever temperatures are consistently around 26 degrees Fahrenheit. And while not yet a blockbuster attraction, the silo climb draws both novice and expert climbers from nearby towns, and some as far away as Arkansas, Kentucky, Canada, California and Alaska.
"They've got a long extended section of ice, a lot of different routes and it's the nearest place I've found to climb during the winter," said Jay Speckeen, a silo ice climbing regular who runs a skydiving company in Vinton, Iowa. "They've also got a warming house, experienced instructors and they provide the equipment."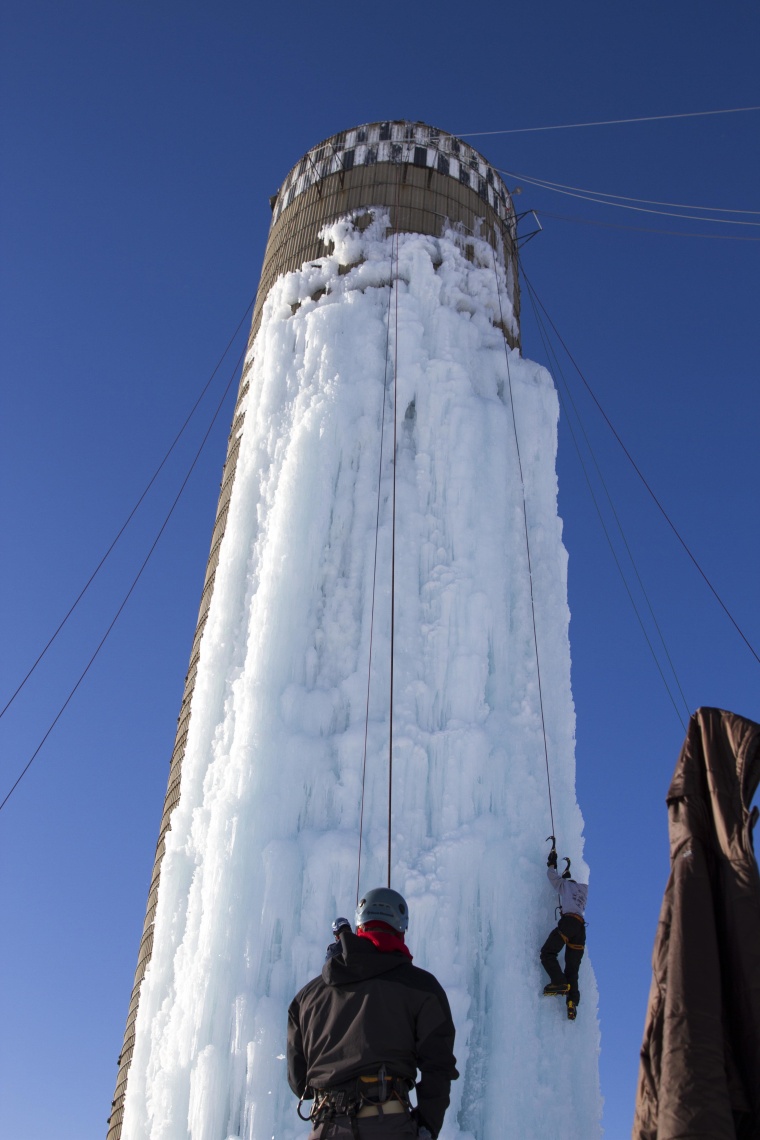 Besides Silo Ice Climbing, Iowa and the Cedar Falls area tourism options are mostly warm-weather amusement and water parks, museums, and an extensive network of recreational trails.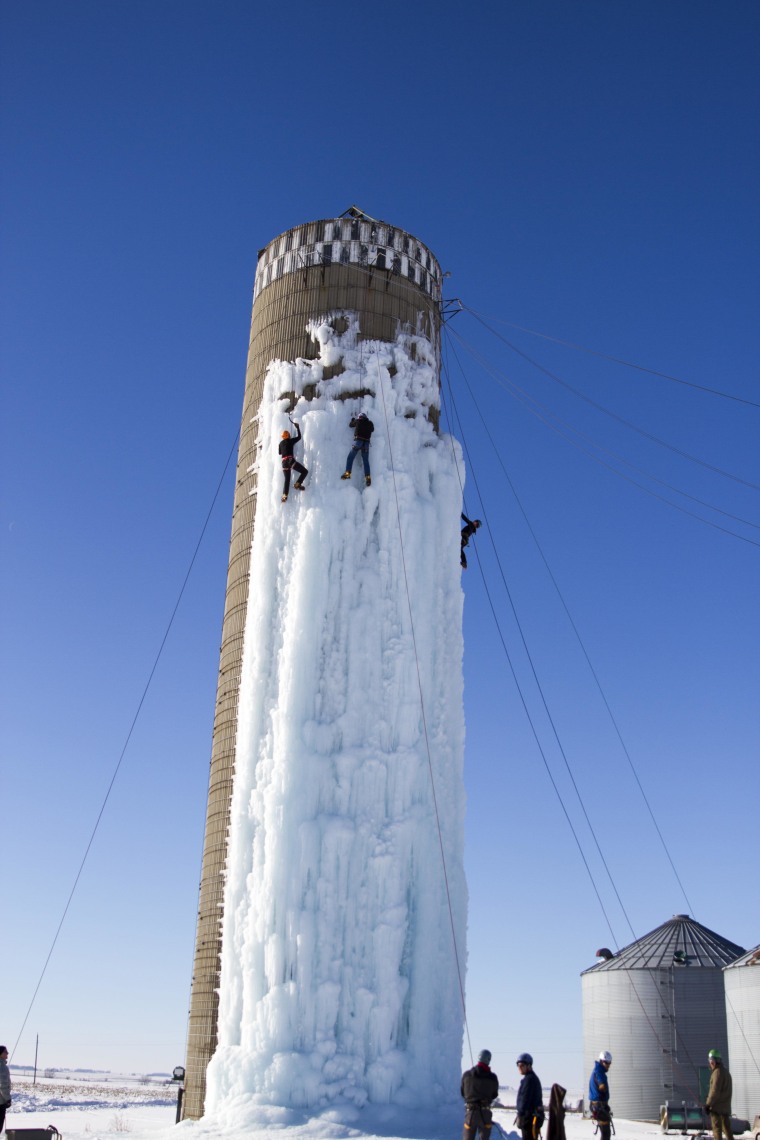 "There are some places where rappelling is offered in the summer months, but climbing up the side of an icy silo is the most extreme experience you'll find," said Kim Manning, manager of the Cedar Falls Tourism and Visitors Bureau.