Cancel that bid! Lip Smackers aren't going anywhere. But neither is your sadness.
Since it was announced last Thursday that the cosmetics company Bonne Bell Co. would be shutting down, the Internet has been aflutter with tearful farewells and RIPs, particularly surrounding the company's iconic Lip Smacker lip gloss brand.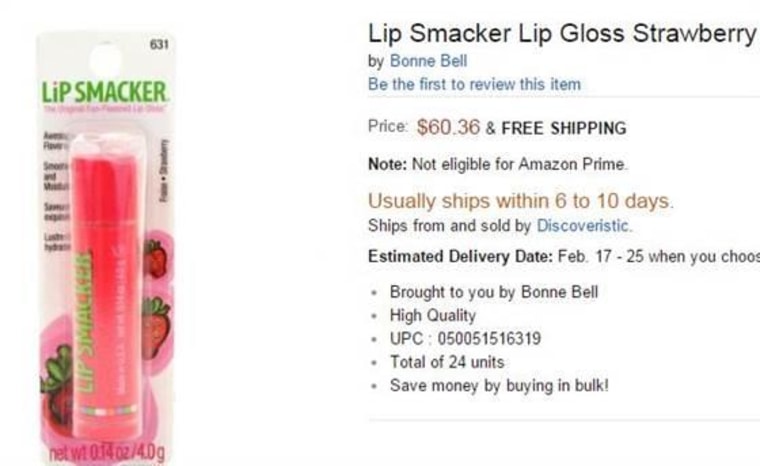 Targeted at tweens and sold in corner and drug stores, Lip Smacker was a must-have for girls ever since its release in 1973. The flavors — now over 800 — were sickeningly yummy versions of name-brand sodas, candies and other treats. The product left little to no color on the lips, so parents seldom disapproved.
Now, vendors on Amazon are marking up the more famous flavored glosses, like Dr. Pepper and Strawberry, from $2.95 to as much as $60. Some sites like Refinery 29 have even has urged readers to be careful with their Lip Smacker because breaking it is something "you can't afford to do." But unless three bucks will break your bank, don't fret. Lip Smacker is here to stay.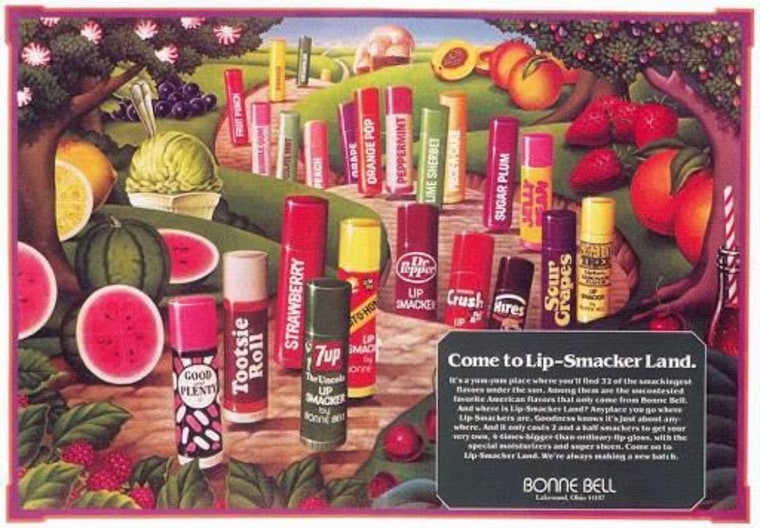 The parent company of Bonne Bell sold it and its Lip Smacker line to another company, Markwins International, makers of 80's cosmetic mainstay Wet n' Wild, and Aspire's founder suggests Lip Smackers will still roll on.
[Markwins] will bring the same excitement and innovation to the Lip Smacker and Bonne Bell brands," founder Jess "Buddy" Bell, Jr. said in a statement.
Good news, right? Yes and no. Though we have some assurance that our beloved products will still be manufactured, this is a sad occasion. Not only is there the fact that 91 people employed at the Bonne Bell plant in Westlake, Ohio have lost their jobs, but the fact that a once vibrant brand has met its end.
Allure Editor in Chief, Linda Wells, who says Bonne Bell was the first beauty line she ever used, recalls Bonne Bell's brand powerful all-American messaging.
"The line's early appeal was its clean, fresh approach. The ads described its products as 'honest' and linked health and beauty in a wholesome, unthreatening way," Wells says. "The models had freckles and wore tennis clothes or equestrian gear, they rode bikes and carried bunches of flowers, they posed with fresh watermelon or cherries."
Then there's the nostalgia factor. Jamie Feldman, Associate Editor at HuffPost Style says that though "the products themselves are not being discontinued, this shift marks what many people regard as another piece of their childhoods becoming obsolete."
A brand has passed away, and our memories may be making us feel vulnerable, but as Wells says, "Dr. Pepper Lip Smackers will outlive us all.​"
Nicole Spector is the author of "50 Shades of Dorian Gray" and a contributor The New Yorker's "Goings on About Town." Follow her on Twitter @nicolespector.