While the class of 2016 prepares for graduation, according to Glassdoor.com, one thing remains clear: The future shines brightest where employee satisfaction thrives.
In a report released today, careers site Glassdoor ranked the top 25 jobs according to pay scale, by considering median base salaries and number of job openings. Glassdoor conducted the survey using information with 75 salary reports or more shared by U.S.-based employees from Jan. 24, 2015 to Jan. 23, 2016, and excluded C-suite level jobs.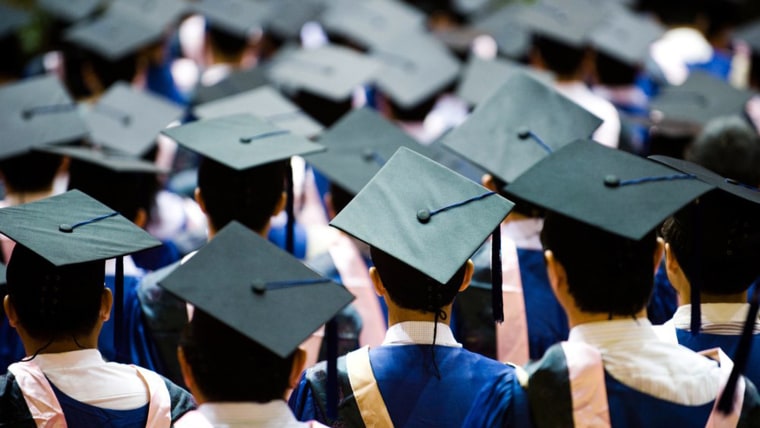 While physicians took the top spot with a median base salary of $180,000 and 2,064 job openings, lawyers nabbed second place at $144,500, with 995 job openings. Third place went to a research and development manager, with a median base salary of $142,120 and 112 job openings.
RELATED: LinkedIn CEO Jeff Weiner is giving his $14 million bonus to employees
Even though the "usual suspects" took the top spots, there was some wiggle room for other jobs. For example, creative directors clocked in at No. 18, with a median base salary of $115,000 and 696 job openings. Data scientists and data architects ranked No. 16 and No. 20, with base salaries of $115,000 and $113,000 and 1,985 and 762 openings, respectively.
RELATED: Adult internships and returnships help the over-40 crowd get back to work
Despite the salary rankings being key to the methodology, the survey had some interesting findings. In a statement, Glassdoor chief economist Dr. Andrew Chamberlain said, "Our research shows that a big paycheck isn't necessarily tied to long-term satisfaction in your job. Instead, when we dig deeper into what keeps employees satisfied once they're in a job and with a company, we find that culture and values, career opportunities, and trust in senior leadership are the biggest drivers of employee satisfaction."
The full list can be found below:
1. Physician
Median Base Salary: $180,000
Number of Job Openings: 2,064
2. Lawyer
Median Base Salary: $144,500
Number of Job Openings: 995
3. Research & Development Manager
Median Base Salary: $142,120
Number of Job Openings: 112
RELATED: 3 simple steps to improve your efficiency at work and in life
4. Software Development Manager
Median Base Salary: $132,000
Number of Job Openings: 3,495
5. Pharmacy Manager
Median Base Salary: $130,000
Number of Job Openings: 1,766
6. Strategy Manager
Median Base Salary: $130,000
Number of Job Openings: 701
7. Software Architect
Median Base Salary: $128,250
Number of Job Openings: 655
8. Integrated Circuit Designer Engineer
Median Base Salary: $127,500
Number of Job Openings: 165
9. IT Manager
Median Base Salary: $120,000
Number of Job Openings: 3,152
10. Solutions Architect
Median Base Salary: $120,000
Number of Job Openings: 2,838
11. Engagement Manager
Median Base Salary: $120,000
Number of Job Openings: 1,452
RELATED: Memo to work martyrs: Long hours make you less productive
12. Applications Development Manager
Median Base Salary: $120,000
Number of Job Openings: 263
13. Pharmacist
Median Base Salary: $118,000
Number of Job Openings: 4,502
14. Systems Architect
Median Base Salary: $116,920
Number of Job Openings: 439
15. Finance Manager
Median Base Salary: $115,000
Number of Job Openings: 2,582
16. Data Scientist
Median Base Salary: $115,000
Number of Job Openings: 1,985
17. Risk Manager
Median Base Salary: $115,000
Number of Job Openings: 1,137
18. Creative Director
Median Base Salary: $115,000
Number of Job Openings: 696
19. Actuary
Median Base Salary: $115,000
Number of Job Openings: 175
20. Data Architect
Median Base Salary: $113,000
Number of Job Openings: 762
21. Tax Manager
Median Base Salary: $110,000
Number of Job Openings: 1,495
22. Product Manager
Median Base Salary: $107,000
Number of Job Openings: 7,758
23. Design Manager
Median Base Salary: $106,500
Number of Job Openings: 510
24. Analytics Manager
Median Base Salary: $106,000
Number of Job Openings: 988
25. Information Systems Manager
Median Base Salary: $106,000
Number of Job Openings: 147