While New York's culinary scene may reflect an ever-changing roster of new restaurants and closures, the 2016 Michelin guide for New York's three-starred category remained unchanged from last year. The Chef's Table at Brookyn Fare, Eleven Madison Park, Jean-Georges, Le Bernadin, Masa and Per Se took top honors at an event held at the Manhattan Classic Car Club Sept. 30.
"New York once again shows what a dynamic, vibrant culinary scene is continuing to evolve," Michael Ellis, international director of the Michelin guides, told TODAY. "You have young, new chefs who are coming in from around the world to try their luck in New York and it just seems like New Yorkers have an unlimited appetite for new restaurants."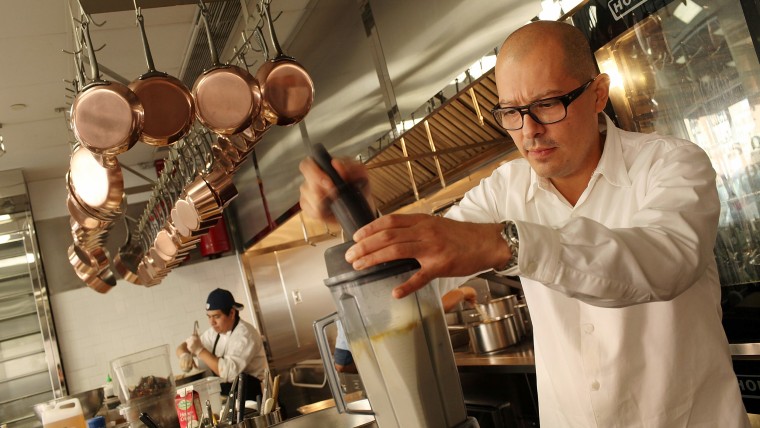 The Modern, under the direction of chef Abram Bissell, was the only new entrant into the two-star category — last year it earned one star — while Daniel, which dropped from three stars to two stars in the 2015 guide, remains in the two-star category. Aquavit's Emma Bengtsson, who became the first female chef in New York to earn two stars last year, retained her standing.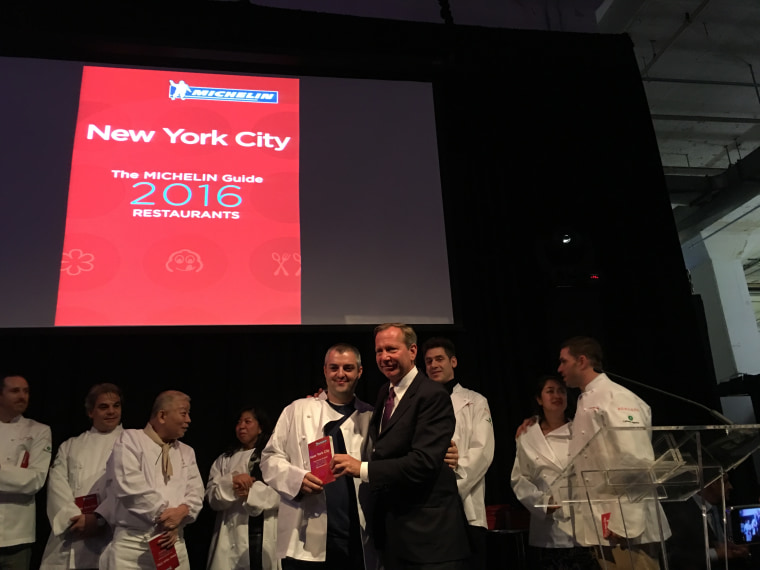 The 11th edition of the Michelin's New York guide, which goes on sale Oct. 1, added 10 newcomers to the one-star category, reflecting a culinary diversity that ranges from vegetarian-focused Semilla, in Brooklyn, to Thai cuisine at Somtum Der and Uncle Boons, to four Japanese entrants, including Tempura Matsui, Sushi Yasuda, Cagen and Hirohisa.
RELATED: Brussels sprouts recipes, tips: How to select, prep and cook the fall vegetable
One surprise omission — for the second year in a row — is Sushi Nakazawa, which received the New York Times' highest rating of four stars back in 2013. Although it is a Michelin selection, the restaurant has yet to receive a Michelin star.
"With the things we try, it has to be consistent throughout the menu, and we just haven't found it," said Ellis of Sushi Nakazawa. "It's a very popular restaurant, we know. The food's very good but it just did not have the consistency that we need for the star, but we follow them, and will continue to go."
Brooklyn and Queens continued to have a strong showing this year, with the former earning 12 spots out of the 76 restaurants, and the latter earning two. Here's the full list: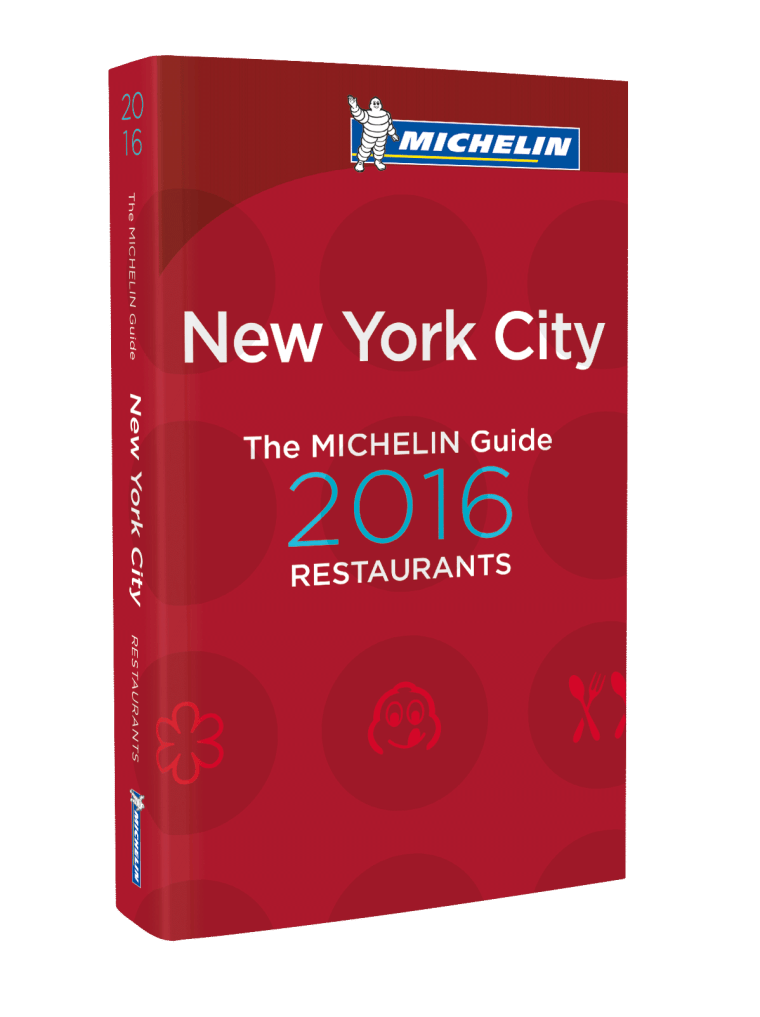 Three Stars (exceptional cuisine, worth a special journey):
Chef's Table at Brooklyn Fare, César Ramirez
Eleven Madison Park, Daniel Humm
Jean-Georges, Jean-Georges Vongerichten
Le Bernardin, Eric Ripert
Masa, Masa Takayama
Per Se, Thomas Keller
Two Stars (excellent cuisine, worth a detour):
Aquavit
atera
Blanca
Daniel
Ichimura
Jungsik
Marea
The Modern
Momofuku Ko
Soto
One Star (a very good restaurant in its category):
Ai Fiori
Aldea
Andanada
Aureole
Babbo
Bâtard
Betony
Blue Hill
Bouley
The Breslin
Brushstroke
Café Boulud
Café China
Cagen
Carbone
Casa Enríque
Casa Mono
Caviar Russe
Delaware and Hudson
Del Posto
Dovetail
The Finch
Gabriel Kreuther
Gotham Bar and Grill
Gramercy Tavern
Hirohisa
Jewel Bako
Juni
Junoon
Kajitsu
Kyo Ya
La Vara
Luksus at Tørst
Meadowsweet
Minetta Tavern
The Musket Room
M. Wells Steakhouse
NoMad
Peter Luger
Picholine
Piora
Pok Pok Ny
Public
Rebelle
The River Café
Rosanjin
Semilla
Somtum Der
Spotted Pig
Sushi Azabu
Sushi of Gari
Sushi Yasuda
Take Root
Telepan
Tempura Matsui
Tori Shin
Tulsi
Uncle Boons
Wallsé
ZZ's Clam Bar
Write to: Robin Kawakami and find her on Twitter and Instagram.