When teen Cody Mitschelin showed up at Timmy Jaramillo's door in Oakdale, California, on March 20 and asked to mow his lawn, the 26-year-old neighbor was skeptical.
"When a 15-year-old boy comes to ask you if he can mow your lawn, you expect them to say they need money for video games or something like that," Jaramillo told TODAY.com.
Cody caught his neighbors off guard when he told them what the money was actually going toward: He wanted to take his girlfriend, Audrey Fierro, 17, out on their first real date.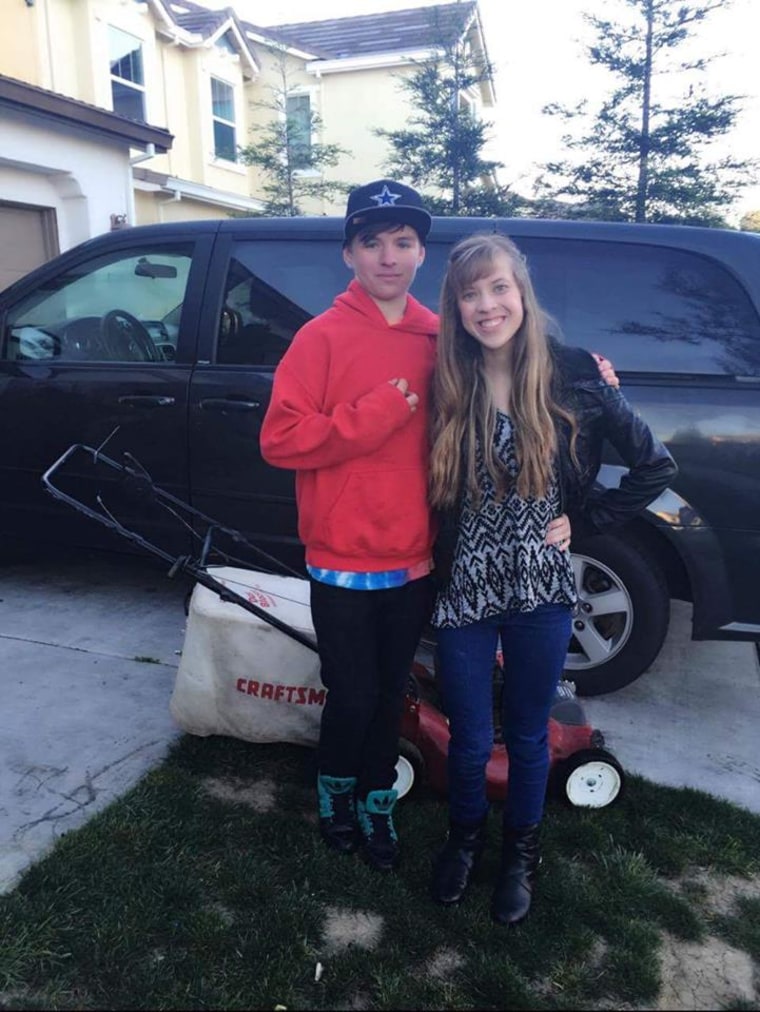 "What Cody did is commendable and sweet," Ryan Cox, another neighbor, told TODAY.com. "He's restored faith for his generation."
RELATED: Florida man, 83, surprised with new truck after walking miles to mow lawns
Cox, 37, was so impressed by this young, hopeless romantic, who mowed four lawns to earn $45, that he posted a photo of Cody mowing his lawn to prove chivalry is not dead.
In fact, Cody had never mowed other people's lawns before — only his family's lawn as a part of his chores.
"When I told my girlfriend that I made $45, she was really proud of me and said, 'That's my man!'" Cody told TODAY.com.
The lovebirds, who have been dating for six months, were pleasantly surprised when they arrived at Safari Pizza during their lunch break on March 21. The owner had caught wind of Cody's efforts, so he set the mood using candles and flowers and told them that their meal was on the house.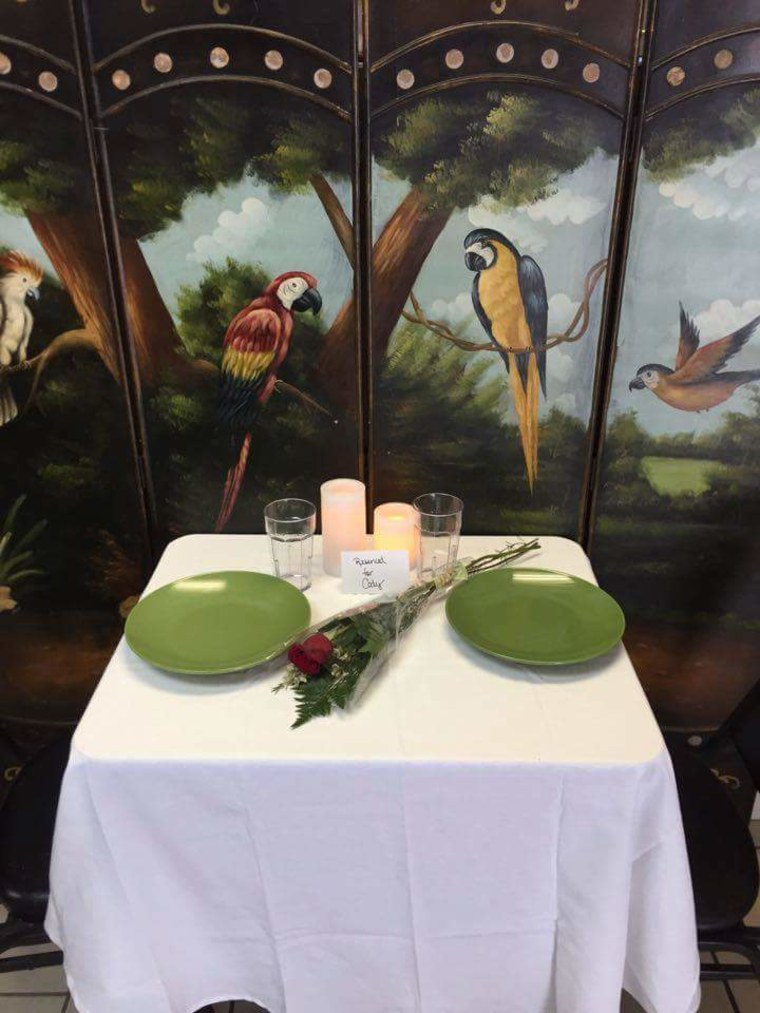 As happy as Cody was, he still wanted to use the money on Fierro, so he took her out for doughnuts and ice cream and bought her a baseball hat and her favorite candy.
"We try and make all six of our kids work for extra cash by doing chores around the house," Tina Mitschelin, Cody's mom, told TODAY.com. "I was really proud to see him show some responsibility."
RELATED: Getting teens to do chores can be a chore for parents
Cody, who trekked about a mile while pushing his family's lawn mower across a main highway, plans to get a truck and start his own lawn mowing business. Jaramillo has already agreed to be his first client, beginning in just a few weeks.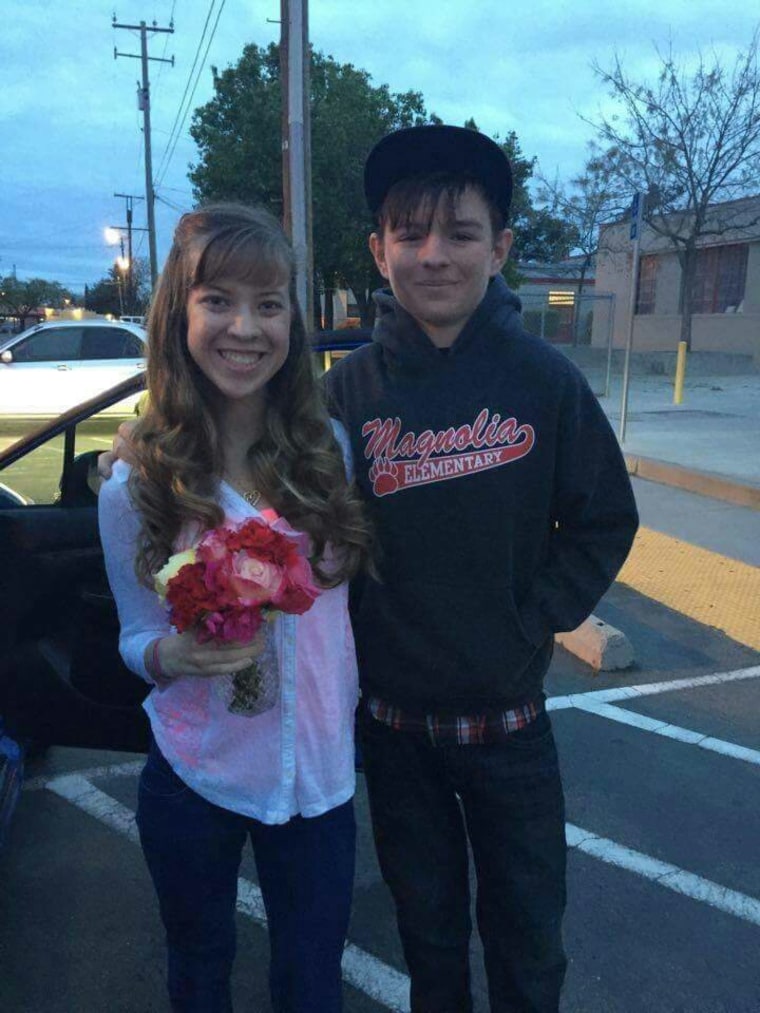 "All he needed was someone to notice his work ethic and give him support and a push in the right direction," said Cox, who says he used some "corrective criticism" to help guide Cody as he mowed his lawn. "He got the job done right and achieved his goal — and their date was a success!"