A primary school's decision to cancel a year-end kindergarten show so the children could prepare for "college and career" instead is sparking anger among parents, one of whom has launched an online petition urging school officials to change their minds.
The Harley Avenue Primary School in Elwood, N.Y., first notified families on April 10 that given all the snow days this brutal winter, kids would spend the remaining school days "concentrating on preparation for first grade."
In lieu of the kindergarten show, scheduled for May 14-15, parents and students could instead attend a celebration on "Game Day" at the end of June, the letter went on to say.
After getting negative feedback, the school sent another letter two weeks later explaining the move.

"The reason for eliminating the Kindergarten show is simple. We are responsible for preparing children for college and career with valuable lifelong skills and know that we can best do that by having them become strong readers, writers, coworkers and problem solvers," reads the letter, signed by interim principal Ellen Best-Laimit and other officials.
"Please do not fault us for making professional decisions that we know will never be able to please everyone. But know that we are making these decisions with the interests of all children in mind."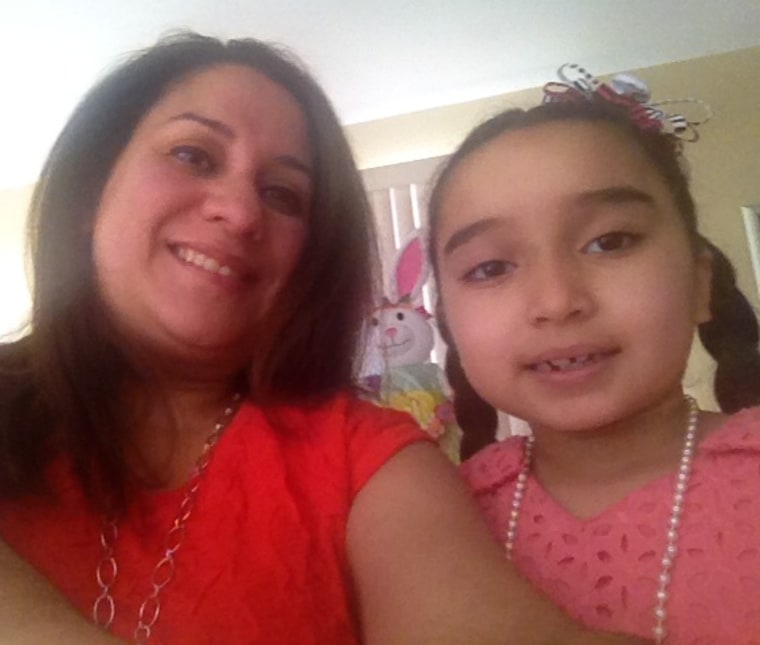 Ninette Solis, whose 6-year-old daughter Gabriela attends the school, was so dismayed by the decision that she posted the letter on her Facebook page and began an online petition asking officials to re-instate the kindergarten show.
"I'm upset because I feel that with the Common Core, they are just demanding so much with these teachers and they're taking away all the fun for the kids," Solis told TODAY Moms.
"I feel it's unfair that my daughter doesn't have any time to enjoy kindergarten."
Solis believes the show, which features kids singing, dressing up and performing plays, is good for their self-esteem and a wonderful memory for the parents.
"These are 5-year-old children! This is outrageous! Canceling the show makes no sense at all," Solis wrote on Change.org.

More than 3,000 people have signed the petition so far.

But Elwood School District Superintendent Peter Scordo said that while he appreciates the concerns of parents, he supports the school's decision. Even though the district only offers a half-day program for kindergarten students due to financial constraints, it still has big goals for them, he noted.
"Our educators believe that the traditional kindergarten performance requires multiple days away from classroom work for preparation and execution, and together with the lost instructional time this year due to poor weather, is not the best use of the limited time we have with our youngest learners," Scordo said in a statement to TODAY.
There are no plans to re-instate the show as of now, the statement added. A district spokeswoman described Game Day as a "mini field day" and said it has taken place in prior years in addition to the kindergarten show, though parents were previously not invited.