Anyone can make a wish for birthday presents, but a father and daughter celebrating their birthdays chose to be the gift-givers as they performed "39 Random Acts of Kindness."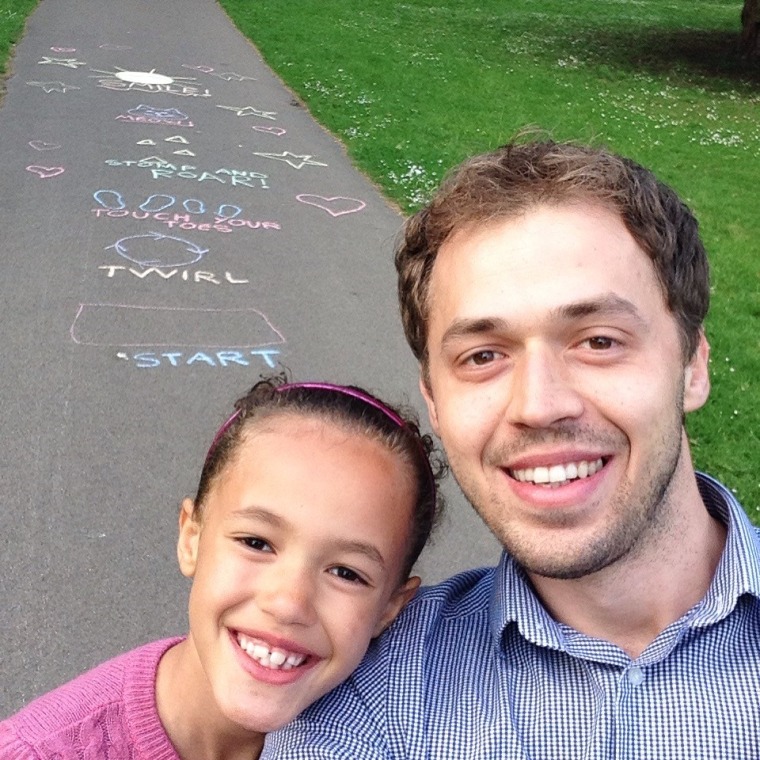 Lee Beck and his daughter, Amélie, of Oxford, England, decided to mark their 32nd and 7th birthdays, respectively, by adding up their new ages and executing as many good deeds to mark the occasion.
Lee told TODAY.com via email that they're floored by the international reaction to their deeds and a related video he posted June 13 on YouTube, especially because the mission had begun as a "private challenge" before local media learned of the story.
"From there it has taken off a bit and I now feel that I would like to do it again, but keep it all private," he wrote. "The attention has all been a bit overwhelming and I think it lost a bit of the magic for us. That being said, we are happy that it had inspired so many to go and do something similar."
According to a list appearing beneath Lee's YouTube video, the father and daughter's kind gestures included:
Hiding treats for co-workers of Lee, who later emailed them on his birthday to look in his desk to claim them as a reward for giving him the day off
Setting flowers on a war memorial in honor of V-E Day
Writing thank-you letters to Amélie's teacher, Amélie's mother, and Lee's former lecturer
Picking up trash at a park
Registering Lee for organ donation
Buying food for the Oxford Food Bank
Giving art supplies to the Oxford Children's Hospital and books to the Oxford Children's Library
Dropping chocolates off at local police and fire stations
Donating to an Oxford homeless shelter, a mental-health program, and a nonprofit helping wild birds
Distributing free bubble-blowing kits to kids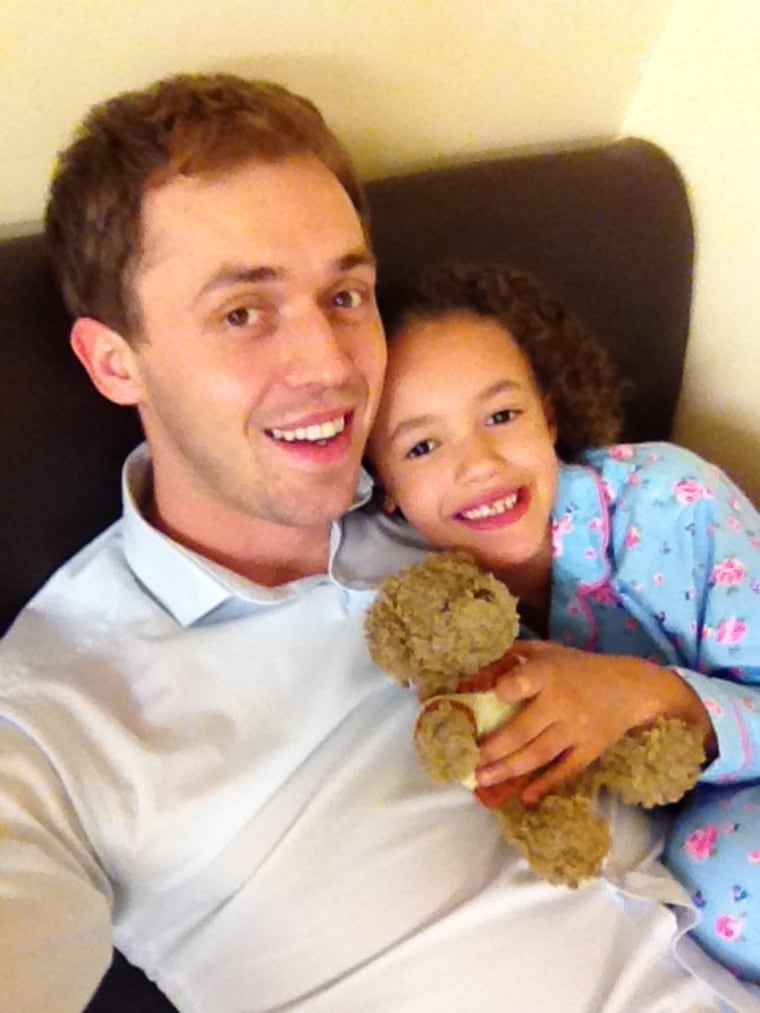 Lee, a scheduling administrator at Oxford Brookes University, described Amélie as an intellectually curious girl who loves gymnastics, nature and reading. She was "excited" about their joint birthday initiative, he wrote.
"She agreed that helping others would be a good thing to do," he added. "She remarked on people who don't have food or a home, and that it is a sad thing."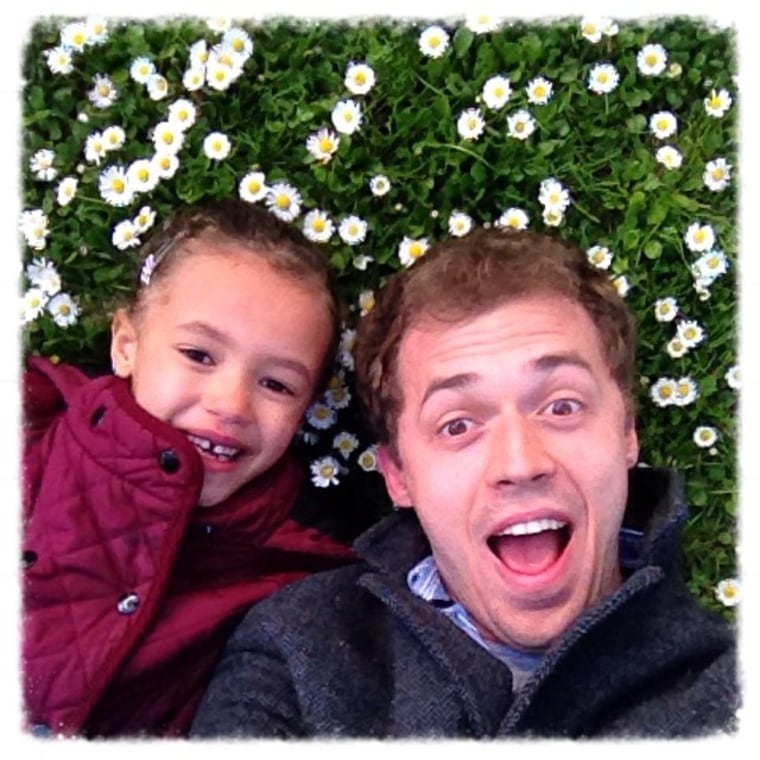 Although every gesture brought joy to the generous twosome, some continue to resonate among them. Lee's favorite activity of the bunch involved buying a plant for the Sobell House Hospice's garden in Oxford. "[The staff] looked after my Grandma, and to be honest I didn't really know much about them until we started the challenge," he wrote. "It was a pleasure to go over there and meet some of the staff."
As for Amélie, she enjoyed leaving a sign and a collection of pennies next to a "wishing bridge." Noted Lee, "We watched people from afar and everyone who passed stopped. Wishes are pretty cheap, and it brightened people's day."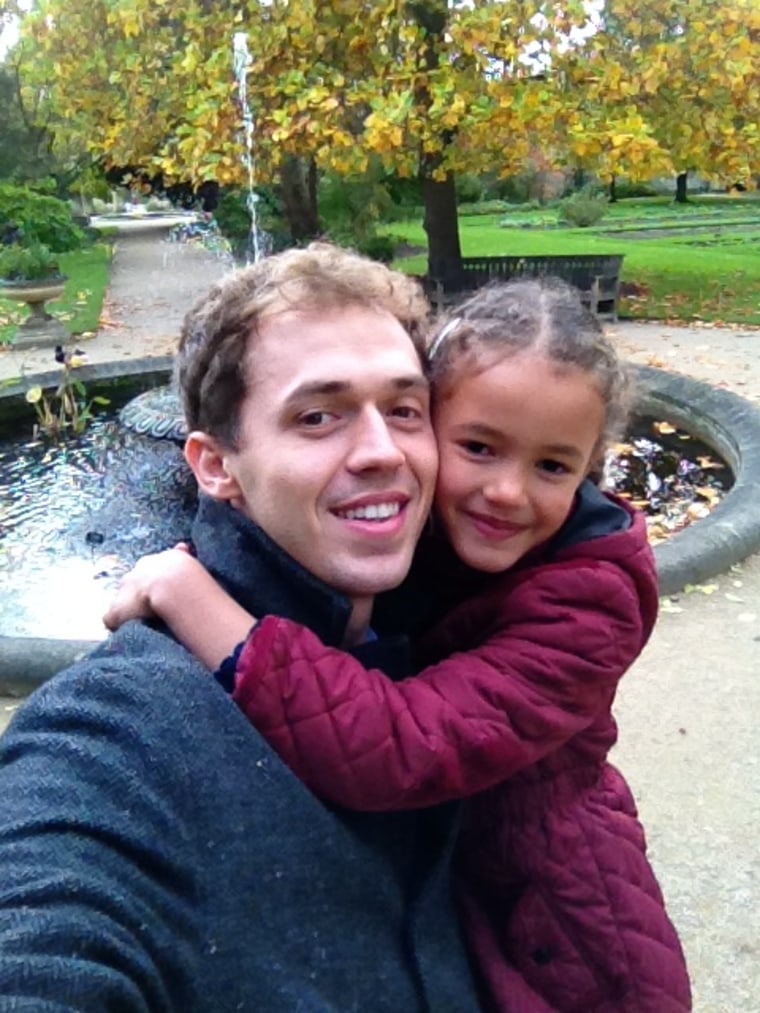 At the 3:55 mark of Lee's video, he surprises Amélie with a present of her own. "You know how you have been doing lots of nice things for other people today?" he asks. "I thought, because you've been super-kind, we would do something nice for you."
She's since become a celebrity of sorts. "She has enjoyed the experience of being on a radio and a BBC TV show," Lee wrote, "and is happy that others have been inspired to do something similar."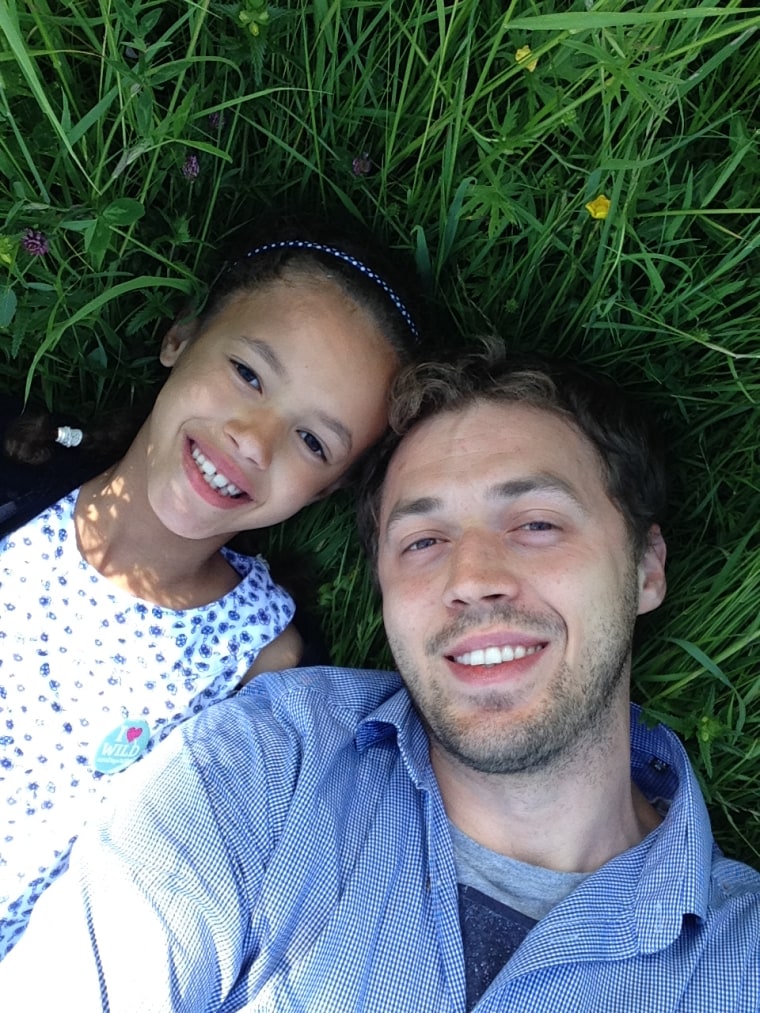 Lee confirmed that there are plans to do "41 Random Acts of Kindness" when he and his daughter celebrate their birthdays next year, albeit in a more private fashion. But if there's a major benefit to doing this in public, he wrote, it's bringing attention to the charities, organizations and groups that his family supports.
He added, "They are the true heroes of the video!"
Follow TODAY.com writer Chris Serico on Twitter.