If you have ever wanted to take a shower while sautéing vegetables, this apartment is for you.
A listing for a one-bedroom apartment in Manhattan's Lower East Side neighborhood is going viral because of its kitchen's odd — or oddly convenient depending on how you look at it — layout. Its shower is right in the middle of the kitchen.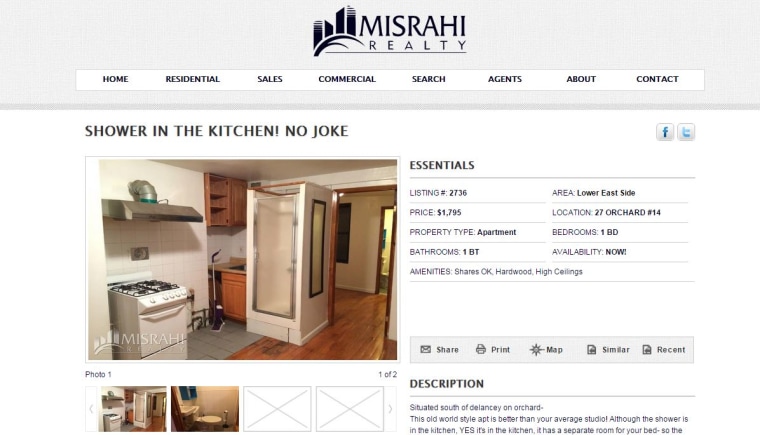 "Shower in the kitchen! No joke," reads the listing. Fortunately, it appears the toilet is situated outside of the kitchen. Rent is $1,795 a month.
"Welcome to New York sticker shock," TODAY's Hoda Kotb said about the price tag.